Kim's Resolve & More 'Better Call Saul' Moments From 'Something Stupid' (RECAP)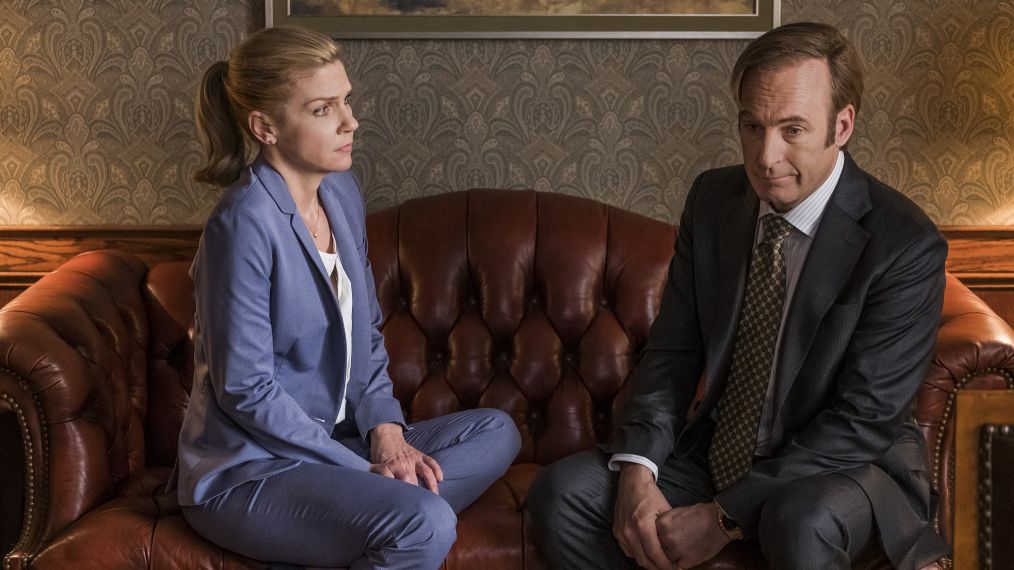 Something Stupid
Season 4 • Episode 7
[Warning: The below contains MAJOR spoilers for Season 4, Episode 7 of Better Call Saul, "Something Stupid"]
Better Call Saul is continuing to up the ante every week and the September 17 episode, "Something Stupid," is no exception. Between office parties and new setbacks there's plenty to pick apart from the latest installment.
Continued division turned into something else during the course of the hour-long episode, calling into question what fans have been seeing all along. Meanwhile, fans were reintroduced to scenarios that once again call back to Breaking Bad.
From Jimmy's (Bob Odenkirk) turn to Kim's (Rhea Seehorn) resolve, we're breaking down some of the episode's biggest moments below.
Jimmy Widens the Gap
For weeks, fans have seen the divide between Jimmy and Kim grow but in "Something Stupid," the episode opened up with some blatant imagery — a split screen. Going through life together, the once-close pair may occupy the same physical space but not the same head space. We witness Kim's new office at Schweikart and Cokely as well as Jimmy's new business cards that read, "Need to call? Buy from Saul."
Then, Kim has Jimmy accompany her to an office party, and though things start out well, they turn tense when Jimmy gets into a conversation with Rich Schweikart (Dennis Boutsikaris).
Essentially, Jimmy advises the lawyer to go big for his office's retreat, throwing out far-away locations, matching ski gear, and more — much to Schweikart's distaste. The growing discomfort is addressed when the pair returns to their car and Kim voices what viewers are thinking, "Well, that was something." It now truly feels like we're heading toward and end for Kim and Jimmy.
Huell's Brush with the Law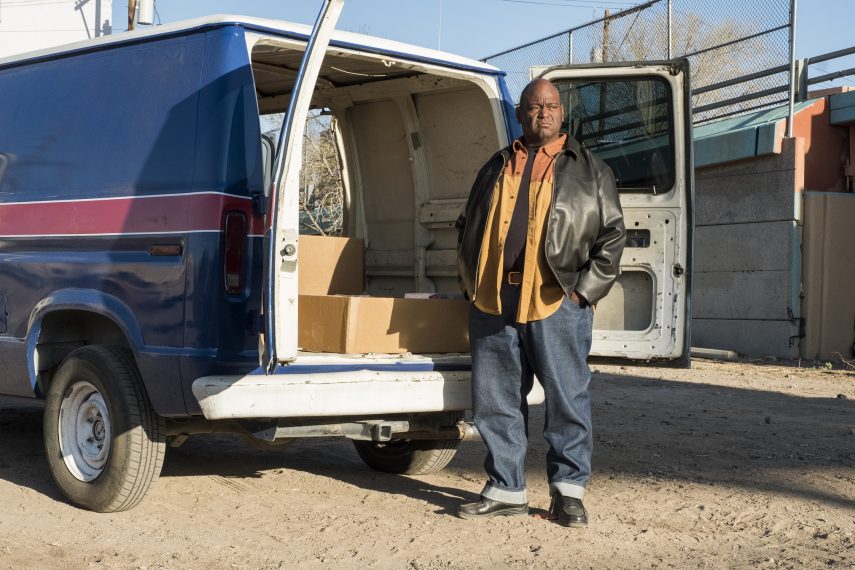 Those who watched Breaking Bad know Huell (Lavell Crawford) as one of Saul's right-hand men, so it's not surprising to see that, even early on in their working relationship, he'll do whatever it takes to protect Jimmy. In this episode, Huell notices a man yelling at Jimmy — a plain-clothes cop, unbeknownst to him — and he takes action, hitting the man with a bag of sandwiches.
Jimmy and Huell had been selling the phones from the back of a van following last week's deal with the hoodlums that threatened Jimmy's hustle. Though Jimmy tries to tell the cop that Huell is his bodyguard who was just protecting him, he's helpless in stopping him from taking him in. This event really puts Jimmy in a vulnerable place that viewers haven't seen since his interactions with Chuck (Michael McKean).
Gus Cooks
Fans who knew Gustavo Fring (Giancarlo Esposito) from Breaking Bad will recall a certain occasion when he cooked for Walter White (Bryan Cranston). In "Something Stupid," things are a little different when he dines with Hector's (Mark Margolis) doctor, Maureen Bruckner (Poorna Jagannathan).
As they discuss treatment options, Gus decides to stop further treatment, despite the doctor's confidence that Hector could one day regain his speech. The motivation is obvious to viewers, but the doctor is certainly perplexed.
As Hector's state improves, showing he's still mentally there, Gus tries to slow that down in order to retain control over the rival cartel member. If Hector is to find out about Gus's interference with his care, that could lead to the bitterness fans saw between them in Breaking Bad.
Mike's Crew Unveils the Lab
Gus has been in the process of creating the lab fans knew from Breaking Bad, and since Mike (Jonathan Banks) recruited Werner (Rainer Bock) and his men to build the space, many months have passed. This passage of time seems insignificant until we enter the lab itself, hidden beneath Lavandería Brillante.
The crew is tired, and when a pillar is knocked out of place, it only adds to the list of setbacks. Mike voices his concerns but Werner reassures him they'll be fine. Still, it feels like a change may be on the horizon for this group. Perhaps some rule changes?
Kim's Resolve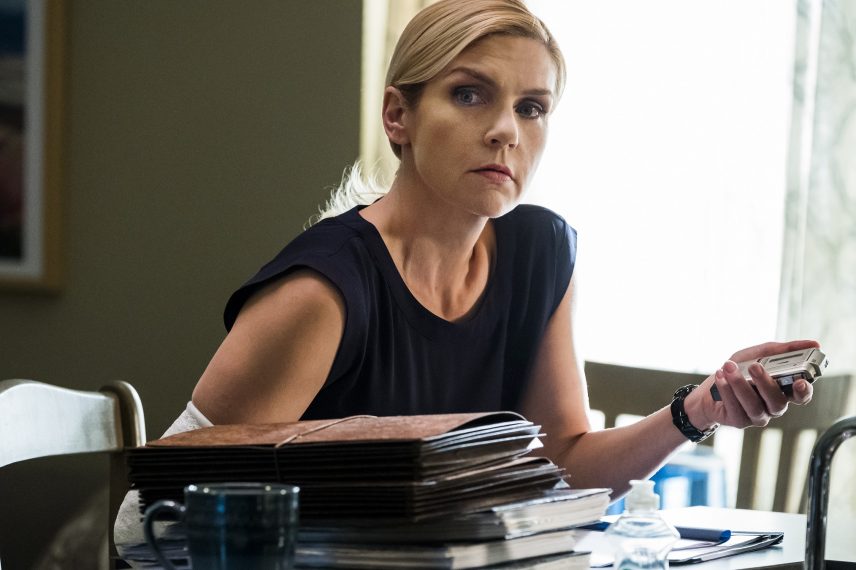 When Jimmy comes to Kim about Huell's arrest, he admits that he's been conducting a side business. Kim is clearly upset to learn about Jimmy's lies, but she agrees that Huell's two-plus year sentence for hitting the cop was unreasonable, and she agrees to help with the case.
While discussing the client with the prosecutor, she's not only denied the outcome she's looking for, but she also has to listen to the prosecutor rip into Jimmy, calling him a scumbag and a disbarred lawyer.
The prosecutor doesn't know about Kim and Jimmy's relationship, but the words carry weight. After telling Jimmy she couldn't cut down the sentence, Kim tells him that Huell is not allowed to run. Eventually we see her purchasing office supplies. She calls Jimmy and says, "Whatever you're doing, don't. I have a better way."
What could it mean? It's clear Kim is conflicted about the path Jimmy's taking, but she's continuing to help him. Is her way of helping going to be ethical? We can't wait to see.
Better Call Saul, Mondays, 9/8c, AMC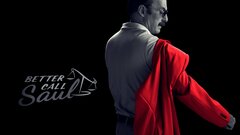 Powered by