Anna Gunn Addresses 'Breaking Bad' Fan Backlash Against Skyler White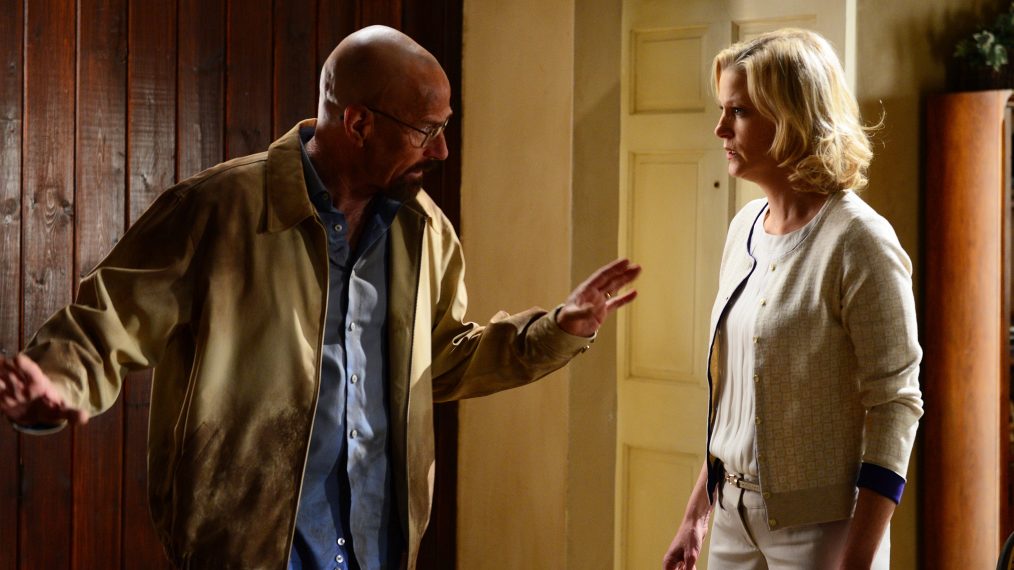 There were a number of villains throughout Breaking Bad's five seasons, including the show's own protagonist and anti-hero, Walter White (Bryan Cranston). But it was the fan reaction to Walter's wife Skyler that really surprised her portrayer Anna Gunn.
During a 10-year reunion interview for Entertainment Weekly, Gunn spoke about the viewer backlash she experienced for her character off-set, as she was often blamed by fans for her character's actions. (A reminder: Skyler disapproved of Walter's increasingly concerning behavior, and would occasionally disrupt his growing meth empire.)
See Also
Our writer reexamines the pilot episode and recalls her visit to the pre-premiere set of the now-iconic series.
The actress revealed that she began to question her approach to Skyler after fans vocalized their distaste for the character. "There was a lot of questioning: 'Am I doing something wrong? Am I not serving the character? Am I not serving the story?,'" she said. "It was extremely important for me to go through, and very powerful for me to learn that people will always have their opinions — and it can be for varied reasons, and that's fine."
One experience at a Q&A was particularly shocking and eye-opening for the actress. She recalled, "It was fairly early on that a guy stood up and said, 'Why is your character such a bitch? I mean, Walt is working and he's doing this for his family.' He was so clearly firmly with Walt, and thought Skyler was just this awful, nagging person. That was one of the first moments where it came right to me and it was shocking."
"I think what I said at that time was, 'Let me get this straight. He's cooking drugs… She's trying to keep the children safe. And because she's telling him to stop doing that, you have a problem with her? That makes her a bitch?' It drew a round of applause from the audience. But there it was. I thought, 'That's so interesting.'"
"It wasn't a pleasant thing to go through, necessarily, but it was fascinating," she continued. "It created a seismic shift and change in my life. I was really glad that I went through it and that I learned what I learned and that ultimately I realized, this is not about me. This is not about me, Anna Gunn, and it's really not about Skyler. It's about the way people are connecting to [Walter White]."
See Also
Plus, which pop culture references were his favorites?
This isn't the first time that Gunn has addressed the fan reaction towards her character. In 2013 — the year the series wrapped — she wrote an op-ed for The New York Times on the topic.
And while she experienced some pretty nasty treatment by viewers, she has recently started to notice a change. "Now that the show's done, it's kind of amazing how much it's shifted," she detailed. "There's been such a shift happening in society and in our consciousness that it's really landing much more strongly now."
Gunn and the rest of the core cast will make an appearance this month at San Diego Comic-Con in honor of the show's 10th anniversary.
Breaking Bad, Streaming now, Netflix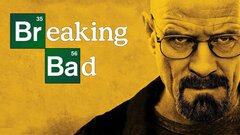 Powered by