Aaron Paul Joins 'Westworld' for Season 3 Role
One of HBO's biggest shows is breaking bad with its latest cast addition!
The premium cabler announced Thursday that Aaron Paul will join the cast of Westworld for Season 3. The actor, known for playing Jesse Pinkman in the acclaimed AMC series Breaking Bad, will be a series regular during the show's upcoming run, Deadline reports.
Details surrounding Paul's character are limited, but his status as a regular guarantees his importance to the story.
Paul's been busy since the wrap of his Hulu drama, The Path. The fifth season of his animated Netflix series BoJack Horseman premieres September 14. He'll also appear as a series regular in the upcoming Apple series Are You Sleeping? alongside star Octavia Spencer and many others.
The new dad recently appeared at San Diego Comic-Con for the 10th anniversary of Breaking Bad, alongside co-stars Bryan Cranston and Anna Gunn, among others. During that SDCC appearance, the show's creators hinted at a Jesse-Walt appearance on spinoff Better Call Saul in the future, so the actor certainly has his work cut out for him.
Paul won't be the first Bad alum to play a part on the HBO series: Giancarlo Esposito made a memorable cameo during the show's second season.
But will Paul's role on Westworld be long-term? It's likely that if the Jonathan Nolan and Lisa Joy-run show continues beyond Season 3, he could continue on: Paul's Are You Sleeping? contract is likely valid for just one season, as it's an anthology series.
It will be interesting to see what kind of role Paul takes on considering the new path the show was heading in the Season 2 finale. Until more information is released, let the theories begin.
Westworld, Season 3, Coming Soon, HBO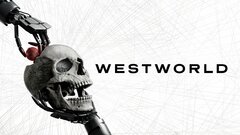 Powered by