Walt & Jesse on 'Better Call Saul'? 5 Things We Learned at the 'Breaking Bad' Comic-Con Reunion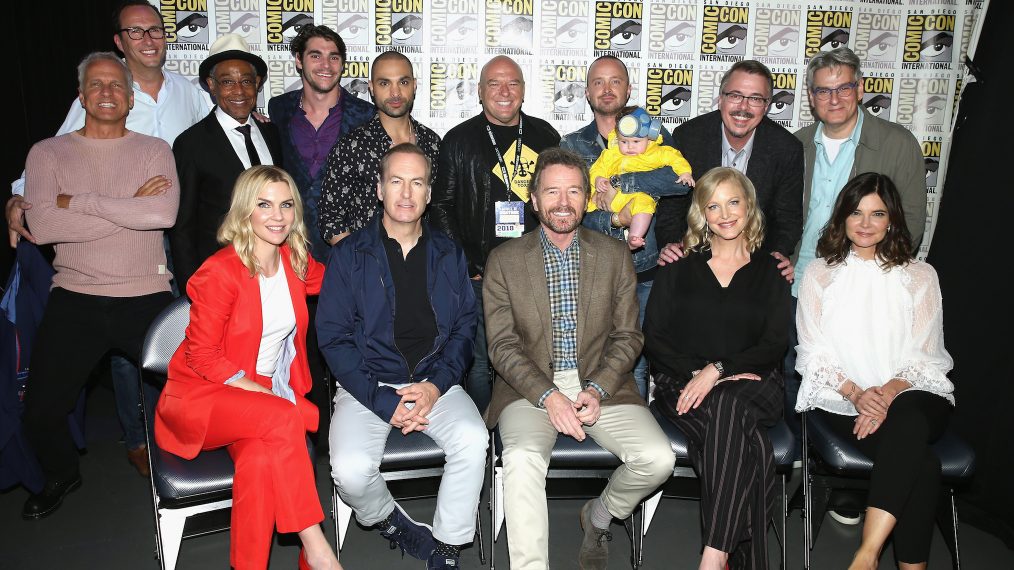 Can you believe it's been 10 years since AMC's award-winning Breaking Bad premiered? But for a beloved show like this one, following the transformation of a mild-mannered teacher (played by Bryan Cranston) into a drug lord, it's never too soon for a reunion.
On Thursday in Hall H at the San Diego Convention Center during Comic-Con International 2018, a panel, moderated by comic actor Bill Burr (who played Patrick Kuby on the show), featured the reunion of executive producer Vince Gilligan and stars Aaron Paul (Jesse Pinkman), Bryan Cranston (Walter White), Anna Gunn (Skylar White), RJ Mitte (Walter White, Jr.), Betsy Brandt (Marie Shrader), Dean Norris (Hank Shrader), Bob Odenkirk (Saul Goodman) and Giancarlo Esposito (Gus Fring).
See Also
Plus, Paul Wesley gets his boomerang on and the 'Crazy Ex' ladies have a ball!
Here are five things we found out during the energetic and fun panel:
Walt and Jesse appearing on Better Call Saul: Fans of the Breaking Bad prequel loved seeing BB character Gus Fring pop up on Saul last season. What about the other cast members, namely Walt and Jesse? The short answer from Gilligan is not yet. "I will say you will not see Walt or Jesse in season four of Better Call Saul," he said during the panel. However, fans shouldn't give up hope. "We'd be sorely remiss if these characters didn't appear on the show before it ended." As maybe as a nudge to the writers, Odenkirk reminded everyone that Saul and Hank knew each other from the first time they met on Breaking Bad,so chances are that Dean Norris could appear on the show in the future, too.
That said, during the Better Call Saul panel that preceded the reunion gathering, Gilligan teased that we'll see a scene in Better Call Saul this season that could be have easily been a scene from Breaking Bad. "You'll see a few familiar faces that you'll enjoy," executive producer Peter Gould added during that panel. They also said there will be characters we heard only mentioned (but never saw) in Breaking Bad but we will meet them for the first time in Better Call Saul. One of those being Lalo, who Odenkirk mentions in his first episode of Breaking Bad but we never met him. That changes this season on Saul with actor Tony Dalton playing the character.
Why was Breaking Bad's violence so, well, violent? Fans of Breaking Bad know that the show often featured cover-the-eyes kind of violence given the dangerous meth business and all the nefarious characters involved. Gilligan mentioned that as they were making the show he always wanted the violence to be anything but fun. "It felt important to never treat the violence in the show as if it were entertainment," he said. "You don't want people to think it's just popcorn and entertainment. There always had to be consequences on this show."
Stolen Directional Signs = Success! When did the cast realize that Breaking Bad was catching on with audiences and the fandom was growing to bigger heights? "It took us by surprise," said Cranston. "I knew we started to make an impact when the directional signs [for cast and crew during filming in New Mexico] started to be stolen [in the second or third season]." Cranston, who has gone on to a myriad of film and television roles — including an Academy Award nomination for Best Actor in the 2016 film Trumbo — also graciously gave the show's audience credit for its success. He also applauded Netflix, which began showing the first three seasons of the shows while they were still airing, leading to more viewers.
See Also
Your up-to-date SDCC lineup, with shows like 'Star Trek: Discovery,' 'Charmed,' 'Magnum P.I.' and more.
There (probably) won't be a Fear the Walking Dead crossover. One fan in the audience asked about whether there was any truth to the theory of a Fear the Walking Dead crossover since a 2017 episode of The Walking Dead spinoff featured a song ("Negro y Azul") that was also a favorite of Breaking Bad drug lord Heisenberg (Walter White's name for the drug boss). While the shows all exists on AMC, don't hold your breath for Bryan Cranston to pop up in Fear. "That was a kick hearing that," said Gilligan of the theory that lit up the internet last year. "I love that theory. I don't know where it started but I love it."
More Breaking Bad…now! The show may be done, though it lives on in some respect with Better Call Saul, but Gilligan pointed out that lovers of the music can listen to a Breaking Bad playlist on Spotify as well as the original score from the series by series composer Dave Porter. Or, if spending time in the infamous white camper where Walt and Jesse cooked meth is more your speed, then Omaze is hosting a charity campaign where you can also spend time with the Breaking Bad cast. Here's the video with Paul and Cranston about the charity.
Better Call Saul, Season 4 Premire, August 6, 9/8c, AMC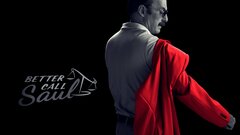 Powered by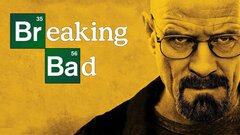 Powered by