Ask Matt: 'The Good Wife's Farewell, Plus 'American Crime' Confusion, 'Arrow' Death and Overlooked TV Gems
Welcome to the Q&A with TV critic (also known to some TV fans as their "TV therapist") Matt Roush, who'll address whatever you love, loathe, are confused or frustrated or thrilled by in today's vast TV landscape. One caution: This is a spoiler-free zone, so we won't be addressing upcoming storylines unless it's common knowledge. Please send your questions and comments to [email protected] (or use the form at the end of the column) and follow me on Twitter.
Question: [Regarding CBS's decision to end The Good Wife after seven seasons]: How rare for a hit show on a broadcast network not to outstay its welcome. Usually, greed rules. — Rick
Matt Roush: Reluctantly, I have to agree—reluctant because the prospect of Sundays without The Good Wife after this season saddens me greatly. But as I noted in my analysis of Super Bowl Sunday (during which CBS announced the end of the show in a special promo), I understand the decision to cut ties once the show's creators, Robert and Michelle King, decided to leave after finishing the story they wanted to tell by the end of this season. Continuing without them, and perhaps without the participation of some of its brilliant cast (whose contracts are all up), might have resulted in a diminished show, and that's something no one wants.
---
American Crime's Confusing Cuts
Question: I watch American Crime and like it very much. But I'm confused and angry about how ABC chooses to censor this show. In one episode, there was a scene of two boys in a car kissing, when suddenly the program started to cut out—totally went to black for a second—and this happened at least three or four times during the course of the scene. At first I blamed my TV and thought there was interference. But every week, at least one scene is edited this way—often for language, I guess. This is an adult program that's on late at night, and the language isn't any worse than what you hear on other network shows—so why such an iron fist when it comes to censoring this program? Is there something offensive about seeing young men kissing? I find this kind of editing both off-putting and disrespectful to both the audience and the writers/actors of the show. I've never watched another program that was censored in this way. Have you? Any thoughts on why? — Jan
Matt Roush: I'm not sure censorship is the right way to put it, but there's no question American Crime is one of the most stylized shows anywhere on TV, network or otherwise, and part of that from the very beginning of Season 1 has been a disorienting editing technique involving jump cuts, sudden time shifts and blanking out certain profanities and actions. (When it comes to language, ad-supported network TV still can be particularly sensitive.) This season in particular, with its narrative about alleged male-on-male rape and adolescent sexuality, the material is so provocative and sensitive that when the frame freezes or goes black during a moment of intimate contact like the one you described in the car, or more recently when young Taylor (the terrific Connor Jessup) was approached in the men's room by another student, I don't see it as squeamishness as much as an acknowledgement of the power of the moment, when it can feel like time stands still or the mind blanks out or refuses to cope with the reality of the situation. One of ABC's reasons for producing a show like American Crime is to demonstrate a willingness to tackle the sort of difficult material you tend to find only on cable or streaming these days. I admit I'm also puzzled by some of Crime's aesthetic choices, but it's hard to accuse a show like this of pulling its punches when the impact is so powerful.
---
Death Comes to Arrow
Question: Spoiler alert! A bigger question [than the death of Hawkman on DC's Legends of Tomorrow] is how could Arrow have unceremoniously killed off Amanda Waller? —Gerald
Matt Roush: Yes, that was quite abrupt, wasn't it? Not that I imagine many tears will be shed over this antagonistic and icy creature, but the way she was executed so inconsequentially, she might as well have been wearing a red shirt. Maybe the fallout from this will come later.
---
Thoughts on Legends, Lucifer, Billions
Question: I would like to comment on some of the new shows that have premiered over the last month. After reading your reviews, I agree with some of your views, but not everything. First of all, I believe that DC's Legends of Tomorrow is a complete disaster: a convoluted mess of unlikable characters with an appalling premise aiming to be funny and witty without actually achieving any results. The problem with Legends is that they have it all: costumes, super powers, time traveling, space ships, villains, laser guns, etc. Legends doesn't understand what it wants to be, hence its biggest flaw is trying to succeed at everything with no clear objective. This critique comes from a guy that loves almost every superhero show (Supernatural, Arrow, Supergirl, The Flash, Daredevil and Jessica Jones, not to mention that I enjoyed Charmed during its 10-season run), so I am not particularly picky, provided there is some quality delivered, which in Legends' case is simply not there (which is a shame given the talent they have acquired).
On the other hand, I didn't expect much from Lucifer, but I was pleasantly surprised as how much fun this was. This is exactly what TV is about, just a simple premise with enough tricks under its sleeve to create an entertaining ride. Lucifer will win no Emmys, but a show that knows itself well enough to play within its strengths and weaknesses is something worth watching. Since Sleepy Hollow turned into a confusing muddle, I wanted another show along those lines, and with Lucifer the search is officially over.
Lastly, would like to address Showtime's Billions, which was simply brilliant! Billions blew my mind in a very positive way. You compared Billions to Ray Donovan, and to be honest I have never been able to get into Donovan's world, mainly because the pace is so slow I end up falling asleep every time. The pace is no problem for Billions, which keeps you engaged throughout every scene. In addition, the acting is just superb, both Paul Giamatti and Damian Lewis are at the top of their game, wouldn't be surprised if Lewis earns another Emmy come September. – David
Matt Roush: I think we're mostly on the same page with Legends, although in my own review, I at least acknowledged a cheesy charm to some of it. With Lucifer, I liked the pilot quite a bit, and Tom Ellis's take on the charming devil even more, but after screening a few additional episodes, in which he becomes yet another supernatural consultant to a crime-fighter, it just felt way too derivative and contrived for me to recommend. Fox was smart, though, to launch this alongside The X-Files reboot, and I'll be surprised if the network doesn't give it a second season. As for Billions, already renewed by Showtime, my main problem is I feel little sympathy or empathy for either combatant, but as I wrote after screening the first six episodes, at least Lewis's character has some charisma. Really, though, I'm just trying to wrap my head around the idea of Ray Donovan being too slow for anyone. Not in my book.
---
Red Oaks Another Amazon Sleeper
Question: You've taken a lot of questions praising other Amazon shows recently. But may I just add Red Oaks to the list. Have you watched it, and if so, what were your thoughts? I binged it the other week and was hooked! The show is funny, charming and touching. It gives off the perfect '80s vibe without being overly '80s. And the characters are fantastic. Craig Roberts plays the lead perfectly, while Ennis Esmer steals every scene he's in. It seems a shame this wonderful show isn't getting the buzz it should. Which brings me to my greater question: Why do some of these streaming shows get so much attention/buzz/press, while others are barely known? On Netflix, for example, you barely heard anything about Hemlock Grove or Bloodline. But Orange Is The New Black and House of Cards get all the attention. What makes one streaming show buzzy and another hardly known? – Austin
Matt Roush: Happy to help you spread the word about Red Oaks, which I sampled during the summer and found it (as you did) charming, if a bit familiar and inconsequential. To address your bigger question: One side effect of the glut during this period of "peak TV," especially when it comes to streaming services dropping an entire season of a show in the middle of a wave of premieres, is that something's got to give, and worthy sleepers like this may get lost along the way.
Looking back to early October, when Amazon premiered Red Oaks, this was a period when new seasons of much noisier and demanding shows like Homeland, The Affair, The Leftovers, American Horror Story, The Walking Dead, Fargo and Manhattan (to name just a few) were getting underway. I know I didn't have time then to wade through 10 episodes of Red Oaks, which hadn't left much of a first impression. And as often happens with streaming shows, once it's out there with all of its episodes available instantly, there's an issue with timing, and because there's always something else around the corner (and Amazon was putting much more promotional muscle around The Man in the High Castle a month later), it's not always possible to catch up. Regarding the disparity of hype and buzz among Netflix projects, are you trying to argue that Hemlock Grove (arguably Netflix's worst-ever show) and the plodding Bloodline are on the same level as authentic breakthrough shows like Orange and Cards? Not buying it.
---
A Second Age of Aquarius
Question: What is happening with NBC's Aquarius, starring David Duchovny? A while ago it was renewed for a second season, but then the ratings turned out to not be that good. Are NBC and Duchovny proceeding with this show? – Vee
Matt Roush: As far as I know, yes—despite miniscule ratings, some of that possibly due to NBC's unusual decision to make the entire first season available for streaming last summer even while the show was being aired weekly. There are reports the show has cast its Sharon Tate (the highest-profile victim of the Manson family's killing spree), so it looks like it's really happening. But for now, I'm only willing to think of Duchovny as Fox Mulder.
---
More Ask Matt
Matt can't do this without your participation, so send questions and comments about TV to [email protected] or shoot me a line on Twitter (@TVGMMattRoush). Or submit your question via the handy form below: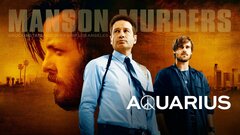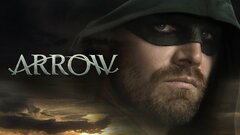 Arrow
where to stream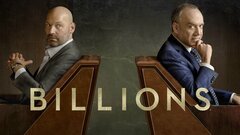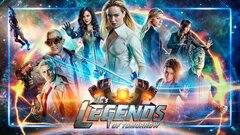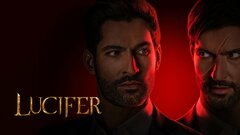 Lucifer
where to stream