Ask Matt: Is There 'Chicago' Overload? Plus: 'Colony' Confusion, 'The X-Files', 'Reign' and More
Welcome to the Q&A with TV critic (also known to some TV fans as their "TV therapist") Matt Roush, who'll address whatever you love, loathe, are confused or frustrated or thrilled by in today's vast TV landscape. One caution: This is a spoiler-free zone, so we won't be addressing upcoming storylines unless it's common knowledge. Please send your questions and comments to [email protected] (or use the form at the end of the column) and follow me on Twitter.
Question: Is a fourth Chicago show needed? I mean honestly, it seems as if NBC wants to be the new CBS. Every show on NBC will be cop/crime/procedural apparently, since they also have Blindspot and The Blacklist. With CBS and NBC basically doing all crime dramas, is originality truly dead? It's no wonder people watch less TV. — Al
Matt Roush: Critically speaking, which is after all what I do, I couldn't be less excited about the prospect of a generic Chicago Law joining the ranks of Chicago Fire, PD and Med, none of which get my pulse racing. But this is how TV works, especially in the desperate world of network TV, where it's hard to get traction in the best of circumstances these days. Success begets success, and Dick Wolf is a master of franchise building. He did it before with Law & Order (a brand I was much more invested in than these workmanlike workplace dramas), and now he's got an empire (pardon the expression) growing in Chicago. I'm happy for the Windy City to have all of this production going on in their streets—why should my metropolis (NYC) have all the fun? But creativity and originality are beside the point when it comes to this sort of meat-and-potatoes—and in the case of Fire, beefcake—programming. A large enough audience is engaged in these comfort-food melodramas, which make no pretensions of being about anything but what they are (firefighters, cops, docs), to keep them going. These sorts of shows have been with us since the beginning of TV, and sometimes they're even inspired. Since my own attachment to Dick Wolf shows began in the courtroom, maybe Chicago Law will surprise me.
---
The X-Files: Wanting More, and Better
Question: So we've got paranoid ranting, jack-booted murderous thugs, too much exposition and a flimsy excuse to get The X-Files back together. As much fun as it is to see familiar faces from this and other shows (look, it's Rance Howard!), the tone of this reboot seems tired already. What I really want are stories with characters I care about. Any hope that's going to happen, or are we stuck with a Möbius strip of old plot elements on endless repeat? I tuned in to the new X-Files hoping to be creeped out, at least a little. Didn't happen, not once. Didn't these folks ever watch Fringe? Here's hoping things get weird very soon. — Anna
Matt Roush: Can't say I didn't try to warn you about the sluggish first episode. But as my review also noted, the two stand-alones I've seen (peaking in the Feb. 1 episode by Darin Morgan) are a marked improvement, much closer to reflecting the fantastical range of tones from the show I loved back in the day. Will be curious if your opinion changes as the weeks continue. I've only seen three of the six, and to say I'm queasy about the finale—which will return to the mythology storyline of the opener—is an understatement.
Question: Is a six-episode revival all we get of The X-Files, or is there something more coming in the fall? — No Name
Matt Roush: There very well may be more X-Files in the future, and the robust ratings for the first two episodes—including Monday's, even without benefit of a football lead-in—suggest that Fox will want to keep this reboot going in some form. Though it seems unlikely they'd be able to turn anything around by fall. These are busy actors, and as Chris Carter noted in his extensive interview with Michael Schneider, it wasn't easy to get them back just for these six. In any case, future bundles of The X-Files are more likely to be presented in "event" showcases like the current one. I'd never expect it to return as a weekly series, not with Mulder and Scully anyway.
---
What Happened Before Colony Began?
Question: Was there a movie pilot for USA's Colony that I somehow missed? The listings for the first hour-long episode showed it as being the "Pilot," and if that's true, it seems there's a serious need for a backstory to clarify some things, such as "How did all this happen?" There's no movie shown in On Demand listings while all the single episodes are available—and if there was a movie, why was the opening episode called the "Pilot?" On the opening episode, I felt like I had walked into a movie after the first 30 minutes and had that "what's going on here?" feeling. — Rick
Matt Roush: You were meant to be disoriented. This was a creative choice by the producers/writers to start the story a year or so after the invasion, doling out details about the so-far-invisible occupying force very slowly and leaving much of that a mystery for now. Colony isn't trying to be a sci-fi alien-invasion adventure like Falling Skies as much as a drama about the tough moral choices made by those living under oppressive rule and what it does to families forced to cooperate (or pretend to) or join the insurgency. My own take on Colony after watching six episodes is that it doesn't feel alien enough and seems to be pulling its punches, lacking urgency at times. But I like the cast, and the premise is intriguing (not unlike Amazon's The Man in the High Castle, albeit with unseen aliens instead of Nazis), but I can see how it would be confusing to be dropped in the middle of such a volatile situation. I'd be surprised if the show doesn't eventually give us more insight to the actual invasion and its immediate aftermath.
---
When Will We See More Master of None?
Question: Love the column and have been a longtime reader. Has there been any word or rumblings about a Season 2 of Master of None? My wife and I loved this show and are anxiously awaiting more. – Matt
Matt Roush: You'll probably have to be patient on this one. When Aziz Ansari talked to the press during Netflix's TCA day, he indicated there will be a second season—not officially picked up yet, but that's just a formality, no doubt—but it will take time to develop and write, since the show is so personal. Seems to me this will be Netflix's version of HBO's relationship with Larry David and Curb Your Enthusiasm. When he's ready to do another batch of episodes, Netflix will almost certainly be willing.
---
In Search of Raylan Givens
Question: Have you heard anything about a return of Timothy Olyphant to an hourly series? (I know he's guest-starred on The Grinder.) — Peggy
Matt Roush: Speaking of grinds, it looks like Timothy Olyphant is giving the world of weekly TV a break for now. Beyond his hilariously preening work on The Grinder as Dean's even more egocentric TV replacement, and several movies in the pipeline, he's going to be spending the next few months starring in an off-Broadway play by Kenneth Lonergan—and yes, I'm planning to get tickets—so it appears that he's skipping the current pilot season.
---
Is Mary's Reign Over?
Question: What has happened to Reign? Seems it was only back this season for a couple of episodes and now it's gone again. It's really difficult to keep up with the so-called seasons anymore. I like this show, and even if it sure isn't historically correct, it is enjoyable, and I was hoping to see Mary return to Scotland. — Phyllis
Matt Roush: The CW has temporarily dethroned Reign to make room on Fridays, starting this week, for the network's undying vampire dramas (The Vampire Diaries and The Originals). The network says the timing and scheduling for the second half of Reign's third season will be announced later, but you kind of had to know Mary's days were numbered when the show moved to Fridays, right?
---
Lightning Round: WGN Availability, Fortitude
Question: Do you know why a big company like Time Warner Cable does not carry WGN America? WGN America has many good shows such as Manhattan. — Vee
Matt Roush: These business questions are a bit outside my domain, and I'm not sure this is a system-wide exclusion. Some local carriers make decisions on what they include in their lineup based on cost, ratings and more technical matters. It can't hurt to write to your local branch to let them know your druthers—WGN America is bound to get a lot of attention in March for its new Underground Railroad drama Underground, and I'd expect there to be more clamor among consumers then.
Question: Is there any chance that Fortitude will return for a second season? — Jerry
Matt Roush: Yes, this icy crime drama (which airs on Pivot) was renewed, but no return date set yet. For those who missed this relatively obscure title, I just noticed that it's streaming for Amazon Prime members. It's very much worth a binge.
That's all for now, but we'll pick up the conversation again next week, so please keep sharing your thoughts on new and returning series and other TV matters. I can't do this without your participation, so send questions and comments about TV to [email protected] or shoot me a line on Twitter (@TVGMMattRoush). Or submit your question via the handy form below: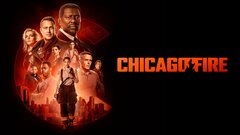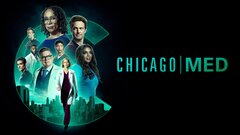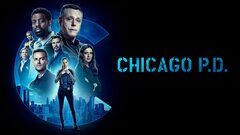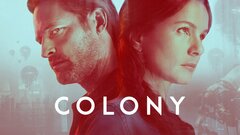 Colony
where to stream