Ask Matt: Re-opening 'The X-Files', Plus: 'So You Think You Can Dance' Messes With Format, 'Heroes Reborn' and More
Welcome to the Q&A with TV critic (also known to some TV fans as their "TV therapist") Matt Roush, who'll address whatever you love, loathe, are confused or frustrated or thrilled by in today's vast TV landscape. One caution: This is a spoiler-free zone, so we won't be addressing upcoming storylines unless it's common knowledge. Please send your questions and comments to [email protected] (or use the form at the end of the column) and follow me on Twitter.
Question: Just a comment to say how much I am enjoying The X-Files being back on TV for its limited run. Being a fan of the show from the very beginning back in 1993 (yikes, that does sound like a long time ago!), I spent many Friday and then Sunday nights tuned in to my favorite FBI agents. Hearing the familiar strains of the opening music and seeing the familiar credits only makes me all the more grateful that Fox was able to bring this back to appreciate once more. I have enjoyed the first three episodes—the Were-Monster one being especially good—and I look forward to the next three. Thanks to you, Matt, and to TV Guide Magazine for giving it great coverage. – JG
Matt Roush: Happy to hear this, and I include this because I had a fascinating exchange this week with someone who is having his first experience with The X-Files—ever—with this reboot and who feared he'd have trouble connecting with the show, given its elaborate and dense history. He didn't, and enjoyed the intensity of the first two episodes greatly, but was put off by the wacky whimsy of the third, which has by and large received the most rapturous reviews (including from me). Which has me thinking maybe some of us who go way back with the show were being too hyper-critical of the first episodes because of our high expectations and deep feelings for the franchise. I'm eager to watch the remaining episodes, and will try not to overthink them, because they'll be gone before we know it—and who knows how long before the stars will align for them to deliver more.
---
Sitting Out the Next Dance
Question: I'm just wondering how you feel about the new format for So You Think You Can Dance. I think it's a terrible mistake and I'm not going to watch. I'm just so disappointed. I've been watching the show for years and have gotten so much enjoyment from it. I get so excited when I see a former contestant show up on a different show (I'm pretty sure that was Marco and Courtney taking a bow at the end of Grease: Live). I just can't get behind the show having 8-13 year olds as contestants. There's no way they can bring the same level of talent and emotion as the former contestants. So disappointing! I understand there is pressure to make changes because of ratings, but if this is their best solution, I'd rather they just cancel it. I put up with the Street-vs.-Stage format last year, but they have gone too far now. They've ruined one of my favorite shows! — Tracy
Matt Roush: Typically, this is where I'd be telling you not to make such a harsh judgment call until you see how it plays out, but in this case, I'm inclined to agree. I detested last season's format, and this sounds much worse. Even when they tried to fix what wasn't broken (falling ratings aside), at least you could count on a certain level of astonishing technique, and while it's possible that a Dance Junior format will discover some amazing young talents, the range of what they'll be able to perform is likely to be far less provocative and, yes, mature in content. It all sounds so patronizing that I find myself wishing they'd just let it go the way Fox is bidding American Idol adieu with some modicum of dignity without cheapening or dumbing down the franchise.
---
Holding Out for More, or Happier, Heroes
Question: I noticed at the end of Heroes Reborn, there was a cliffhanger. Does that mean there might be a fresh series of Heroes in the future, or has it ended full-stop? — Jeremy
Matt Roush: For now, consider it over. This was intended to be a self-contained series, but one that leaves the Heroes universe intact enough to revisit eventually, either on NBC or in some other format. Given how little buzz it generated during its time back on the air, I'd be surprised if NBC is desperate enough to go back to this anytime soon. But Heroes is now something of an established (if diminished) brand name, and the genre is thriving elsewhere, so it's understandable that its creators in particular are unwilling to declare it dead just yet.
Question: I read your column all the time and would like to put my two cents in regarding Supergirl. My wife and I have stopped watching it, mostly because there are too many aliens, too many fight scenes, and not enough of the good heart-warming scenes when she helps and saves the good citizens in trouble in National City. I guess the show didn't materialize into the show we had hoped it would be. Too bad. — Mike
Matt Roush: No show can be all things to all people. I still appreciate Supergirl's lighter touch (as opposed to the grim Gothic charnel house that something like Gotham has become), but it is first and foremost a superhero series, albeit very character-driven, and I can live with the mayhem as long as I still care about who's saving the day.
---
Surviving the Friday Graveyard
Question: In the TV ratings, I'm wondering how Dr. Ken is doing, compared to the last few shows in recent years that have followed Last Man Standing. How are the chances of it getting a second season? I believe no show that has followed LMS has made it to a second season. I'm hoping ABC gives it a chance. — Dave
Matt Roush: From what I can tell—and keep in mind that I dwell more on programming than on numbers-crunching (especially these days, with so many more variables—but Ken looks to be holding up fairly well, all things considered. This is probably the most compatible family sitcom ABC has paired with Last Man Standing, and it's certainly not doing worse than its predecessors, so unless ABC changes its Friday strategy (not likely), this should have a pretty decent chance for renewal.
Question: So from your recent discussion of Reign, it seems that shows that are switched to Fridays are doomed on The CW network. Does that mean the new Friday line-up is also doomed? I am a bit tired and yawning over The Vampire Diaries, but The Originals has become a good show in its own right, and it doesn't seem fair that one fate should be linked to both shows. Your thoughts? — Jamie
Matt Roush: Moving a show to Friday isn't necessarily a death sentence, and while scheduling Reign there in the fall felt like a way to marginalize dead weight, with the vampire shows it seems more like a strategy to keep them on the air while opening up Thursday for the current Legends of Tomorrow/100 combo, which would likely fare far worse on Fridays than the self-sustaining vamps. I don't see The CW cutting either of these loose anytime soon.
---
An Ode to Carol
Question: I've been enjoying your columns for years, and glad to have found you on TV Insider! I'm wondering if you caught Carol Burnett on Hawaii Five-0 a few weeks ago. The show is one of my guilty pleasures for the scenery and the enjoyable cast (especially since Jorge Garcia and Chi McBride came on), but I found myself genuinely moved to tears by her last scene as McGarrett's aunt. And without one word of dialogue. I had forgotten what a really good dramatic actress she was, and still is! If it were up to me, she'd get an Emmy nomination for that scene alone. Thanks for your love of TV, and keep up the great work. — Sue
Matt Roush: Thanks for that. I didn't watch that episode of H50, as it's not part of my regular diet (especially these busy days with so much new stuff consuming my attention). But I did watch Carol Burnett graciously accept her Life Achievement Award at the SAG Awards last weekend, and over the holidays I found myself rewatching her Mark Twain Prize ceremony on PBS, which was wonderful. And let me use this as an opportunity to plug the DVD release next Tuesday of The Carol Burnett Show: Treasures From the Vault, a collection of long-unseen episodes from The Carol Burnett Show's first five seasons, available in a six-disc or single-disc format from Time Life. (Cue up my "if I only had time …" refrain.) And if you want to see Carol at her dramatic best, I recommend looking up her Emmy-nominated performance in 1979's Friendly Fire.
---
A Final Note
Question: In discussing Grease Live! earlier this week, you made the comment, "I love rewatching the video of Julie Andrews in the original broadcast of Rodgers & Hammerstein's made-for-TV Cinderella." Correct me if I'm wrong, but wasn't that Lesley Ann Warren? Or was there another version I don't know about? — Carl D.
Matt Roush: Understandable confusion. I grew up with the Lesley Ann Warren remake (1965) as well, and it wasn't until the mid-2000s that the original live broadcast from 1957—starring Julie Andrews and initially seen by a then-record 107 million people—was made widely available on DVD. (There was another TV remake in 1997, starring Brandy Norwood and Whitney Houston.) I brought up the original Cinderella to defend the practice of filming musicals without a live audience—the Andrews version still holds up, despite primitive production values—although I championed Grease for its innovative use of cheering spectators, and believe NBC should keep an open mind about including such an element in future musicals.
That's all for now, but we'll pick up the conversation again soon, so please keep sharing your thoughts on new and returning series and other TV matters. I can't do this without your participation, so send questions and comments about TV to [email protected] or shoot me a line on Twitter (@TVGMMattRoush). Or submit your question via the handy form below: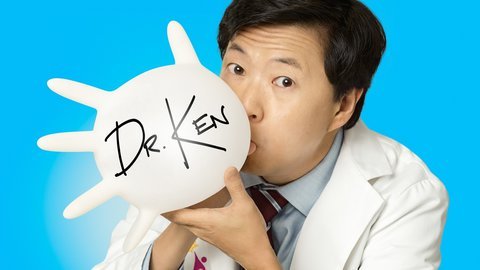 Dr. Ken
where to stream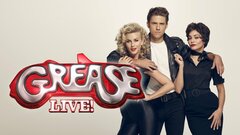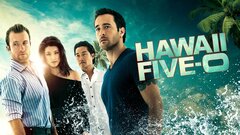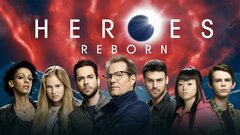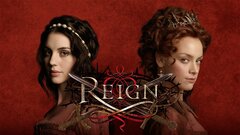 Reign
where to stream