A Weekend with Harry Potter, 'C.B. Strike' Finale, 'Whistleblower' on CBS, Jim Jefferies Standup Comedy
A critical checklist of notable Friday TV:
Harry Potter Wizarding Weekend (Syfy and USA, 8/7c): If you can't get to New York (or afford) to see the Tony-winning Harry Potter and the Cursed Child on stage, this weekend-long wallow in all eight blockbuster Harry Potter movies may be the next best thing. Simulcast on Syfy and USA, now the exclusive homes for viewing the Potter franchise on air or On Demand, the binge begins with a prime-time showing of Harry Potter and the Sorcerer's Stone, with Chamber of Secrets following (11:05/10:05c), both repeated Saturday starting at 7:30 am/6:30c. Saturday's lineup, beginning at 2:23/1:23c, includes Prisoner of Azkaban, Goblet of Fire and Order of the Phoenix. The Potter-ama concludes Sunday with premiere showings of Half-Blood Prince at 2:18/1:18c and Deathly Hollows: Part 1 and 2 at 5:18/4:18c. And with that, a new week will begin for all of us Muggles.
Whistleblower (8/7c, CBS): Take that, corporate giants. A new series produced by CBS News spotlights ordinary people who take extraordinary measures to come forward to expose illegal and harmful practices of their corporate bosses, often at risk of their jobs and possibly their lives. The premiere revisits cases brought against pediatric dental chain Kool Smiles and pharmaceutical titan Bristol-Myers Squibb. Hosted by attorney Alex Ferrer, a former judge and police officer.
C.B. Strike (10/9c, Cinemax): The season ends with the conclusion of Career of Evil, adapting the third of J.K. Rowlings' (as Robert Galbraith) novels about private detective Cormoran Strike (Tom Burke) and his intrepid sidekick, Robin (Holliday Grainger). In the finale, Strike's pursuit of murder suspect Niall Brockbank (Andrew Brooke) takes a grisly twist that could derail the marriage of Robin and her fiancé Matthew (Kerr Logan), who'd just as soon she'd leave crime-solving behind. Fat chance.
Jim Jefferies: This Is Me Now (streaming on Netflix): The Australian comedian moonlights from his late-night Comedy Central show for a new stand-up special, taped in London. He trains his edgy observational approach to subjects including his weirdest career choices, the challenges of single fatherhood and the misbehaving celebs exposed by the #MeToo movement.
Inside Friday TV: Streaming discovery: Canada's award-winning comedy Letterkenny (Hulu), a hilariously deadpan dissection of the title rural burg in Ontario, where taciturn tough guy Wayne (series creator Jared Keeso) and fellow "hicks" hang at his farm's produce stand, when they're not being baited by arrogant hockey players, junkie "skids" and quirky Christians… NBC's Dateline NBC looks back at the largest mass murder/suicide in modern history in Jonestown: An American Tragedy (9/8c), including remembrances of journalists from NBC and other outlets who were killed while exposing the dangers of Jim Jones' cult in Guyana… On a happier note, PBS's The Great British Baking Show (9/8c, check local listings at pbs.org) puts pies on the menu. Yum!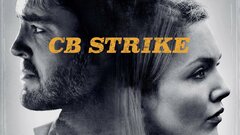 Powered by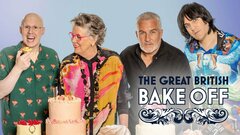 Powered by