TV Pilots 2018: All the Potential Shows, Pickups & Series Orders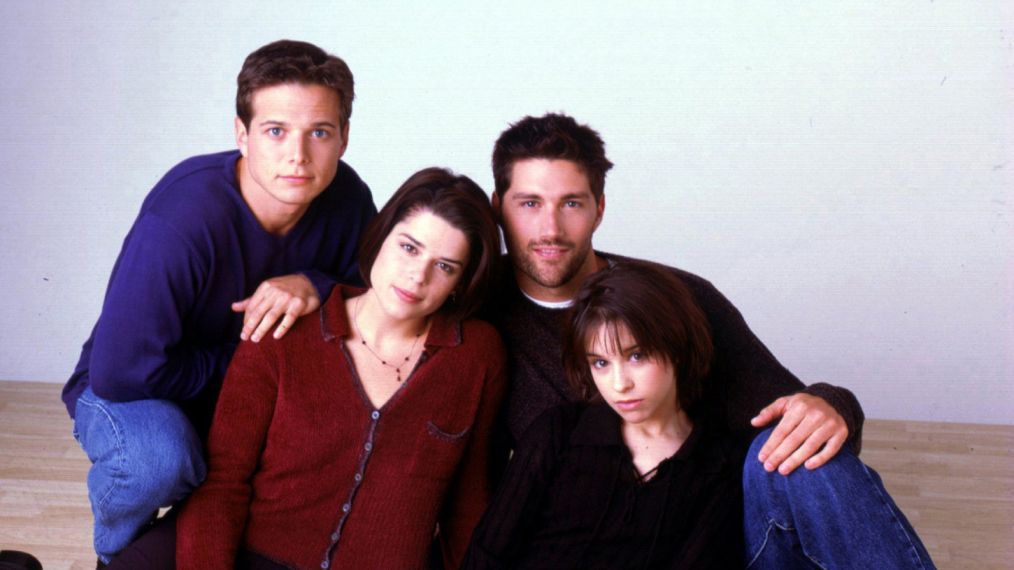 The 2018-19 television pilot season is shaping up to be a diverse programming experience on ABC, CBS, NBC, Fox and The CW. Plus, premium cable networks, HBO and Showtime, are pumping out new content.
Many shows are celebrating getting series picks up from top networks. For example the pilot season of Nathan Fillion's cop drama, The Rookie, was greenlit at ABC along with A Million Little Things featuring James Roday and Ron Livingston.
NBC has put in series orders for comedies I Feel Bad and Abby's, along with dramas The Enemy Within, Manifest, The Village, and New Amsterdam.
Fox is moving ahead with the comedy Cool Kids, the legal drama Proven Innocent, and The Passage with Josh Dallas.
Read on for a breakdown of all of the pilots with confirmed series orders noted with * *, and keep checking back as announcements come in. Your guide includes: W=writer, EP=executive producer, D=director.
NBC
The Enemy Within (Drama) *SERIES ORDER*
Cast: Jennifer Carpenter, Morris Chestnut
W/EP: Ken Woodruff
EP: Vernon Sanders
Synopsis: A character-driven investigative thriller set in the world of counterintelligence. It revolves around former CIA agent Erica Wolfe. Erica is the most hated woman in America when the FBI releases her from federal super-max prison, enlisting her to help stop some of the most dangerous acts of espionage threatening the U.S. today.
The InBetween (Drama) *SERIES ORDER*
Cast: Harriet Dyer, Yusuf Gatewood, Cindy Luna
W/EP: Moira Kirland
EP: David Heyman, Nancy Cotton
Synopsis: A mysterious young woman reluctantly uses her gift of clairvoyance to help a veteran LAPD detective and a damaged ex-FBI outsider solve the most unnerving and challenging cases in the city. This eerie ability also opens the door for her to see and talk to the dead, who are seeking help for unresolved problems—whether she likes it or not.
L.A.'s Finest (Drama) *Passed over at NBC*
Cast: Gabrielle Union, Jessica Alba, Ryan McPartlin
Team: Brandon Sonnier, Brandon Margolis
EP: Jerry Bruckheimer, Jonathan Littman, KristieAnne Reed, Jeff Gaspin, Jeff Morrone, Doug Belgrad, Gabrielle Union
Synopsis: Free-spirited former DEA agent Syd Burnett (Gabrielle Union, reprising her role from Bad Boys II) has a fresh start in her new job as an LAPD detective. She is partnered with Nancy McKenna, a working mom who can't help but look at Syd's freedom with some grass-is-greener envy. These two have totally different lifestyles and approaches, but they both are at the top of their fields in the action-packed, character-driven procedural.
Manifest (Drama) *SERIES ORDER*
Cast: Josh Dallas, Melissa Roxburgh
W/EP: Jeff Rake
EP: Robert Zemeckis, Jack Rapke
Co-EP: Jackie Levine
Synopsis: In this character-driven, high-concept mystery thriller, a plane disappears from radar and is presumed lost at sea—only to return years later. No time has passed for those on the plane, but for their loved ones at home, many years have gone by. The series follows their personal lives as well as the larger mystery and purpose that is their destiny.
New Amsterdam (Drama) *SERIES ORDER*
Cast: Tyler Lebine, Ryan Eggold
W/EP: David Schulner
EP/D: Peter Horton
P: Eric Manheimer
Synopsis: Inspired by Dr. Eric Manheimer's memoir Twelve Patients: Life & Death at Bellevue Hospital, this character-driven medical drama revolves around the new director of Bellevue Hospital whose maverick approach disrupts the status quo—while always prioritizing patient care. Located in Manhattan, Bellevue is the only hospital in the world that has the capability to treat Ebola patients, prisoners from Rikers Island and the president of the United States, all under one roof.
The Village (Drama) *SERIES ORDER*
Cast: Warren Christie, Grace Van Dien, Lorraine Toussaint, Dominic Chianese
W/EP: Mike Daniels
Synopsis: Despite differences in age, race, culture and lifestyle, the residents of a Manhattan apartment building find that the more their lives intertwine, the more complex and compelling their connections become. They learn that life's challenges are better faced alongside family, even if it's one you make. We'll meet a recovering war vet, a pregnant teenage girl and her single mom, a cop with an unexpected love interest, a woman hiding a terrifying secret from her husband and a millennial lawyer who finds out his grandfather is the best and worst roommate he could have hoped for.
Untitled Aseem Batra Project (Drama)
W/EP: Aseem Batra
EP: Amy Poehler, Dave Becky
D/EP: Julie Anne Robinson
P: Julie Pancho
Synopsis: Follows one woman's unfiltered take on the side effects of trying to have it all.
Suspicion (Drama)
(Based on the book by Joseph Finder)
Cast: Derek Luke, Jeri Ryan, Raul Esparza
C/W: Jessica Goldberg
EP: Jessica Goldberg, Rachel Kaplan, Peter Traugott, Avi Nir, Alon Shtruzman
Synopsis: A Hitchcockian thriller about how far one man will go to save the people he loves.
Abby's (Comedy) *SERIES ORDER*
Cast: Natalie Morales, Neil Flynn, Nelson Franklin, Kimia Behpoornia, Jessica Chaffin, Leonard Ouzts
W/EP: Josh Malmuth
EP: Mike Schur, David Miner
Synopsis: Abby's is an unlicensed bar in San Diego where the regulars enthusiastically enforce a unique set of rules that give them a sense of community. It also allows them to avoid the frustrating behavior found at other establishments.
Friends-in-Law (Comedy)
W/EP: Brian Gallivan
EP: Tom Werner
Synopsis: Brian and Jake are polar opposites who must quickly figure out how to coexist when their respective best friends decide to get married.
Like Family (Comedy)
Cast: Brandon Mychal Smith, Rebecca Mader, Blake Anderson
W/EP: Suzanne Martin
EP: Sean Hayes, Todd Milliner
Synopsis: Aubrey and Artie formed the tightest of sibling-like bonds growing up together in foster care. However, they're starting to realize that such closeness makes adulthood more complicated.
So Close (Comedy)
Cast: Julie Klausner, Sabrina Carpenter, Sasheer Zamata, Sean Kleier, Dan Bucatinsky
W/EP: Greg Malins
EP: Sean Hayes, Todd Milliner
Synopsis: At crossroads in their separate lives, hopeless romantics Riley and Kyle are close to settling for the wrong partner, unaware that they live only blocks apart and may be each other's soulmates.
I Feel Bad (Comedy) *SERIES ORDER*
Cast: Saraya Blue, Paul Adelstein, Aisling Bea, Zach Cherry, Johnny Pemberton, James Buckley
EP: Amy Poehler
Synopsis: The show follows Emet (Blue) who feels bad when she has a sexy dream about someone other than her husband [played by Paul Adelstein], or when she pretends not to know her kids when they misbehave in public, or when she uses her staff to help solve personal problems. But that's OK, right? Nobody can have it all and do it perfectly.
ABC
Take Two (Drama) *SERIES ORDER*
Cast: Rachel Bilson, Eddie Cibrian
W/EP: Andrew Marlowe, Terri Edda Miller
EP: Rola Bauer, Tim Halkin
Synopsis: Take Two revolves around Sam (Rachel Bilson), the former star of a hit cop series, fresh out of rehab following an epic bender. Desperate to restart her career, she talks her way into shadowing rough-and-tumble private investigator Eddie (Eddie Cibrian) as research for a potential comeback role. Although lone wolf Eddie resents the babysitting gig, high-spirited Sam proves herself to be surprisingly valuable, drawing on her acting skills and 200 episodes of playing a detective. When the press touts Sam's role in solving a high-profile case, Eddie finds his phone ringing off the hook with new clients looking to hire the pair.
The Rookie (Drama) *SERIES ORDER*
Cast: Nathan Fillion
W/EP: Alexi Hawley, Mark Gordon, Nicholas Pepper, Michelle Chapman, Jon Steinberg, Nathan Fillion
EP/D Liz Friedlander
Synopsis: Inspired by a true story, The Rookie centers on John Nolan (Nathan Fillion), the oldest rookie in the LAPD. At an age where most are at the peak of their career, Nolan cast aside his comfortable, small-town life and moved to Los Angeles to pursue his dream of being a cop. Now, surrounded by rookies 20 years his junior, he must navigate the dangerous, humorous and unpredictable world of being a "young" cop and to make his second shot at life count.
Untitled Holmes Project (Drama)
Cast: Frances Turner, Aubin Wise, Michael Beach, Leigh-Ann Rose
W: Pam Veasey
D: Regina King
Synopsis: The drama explores the lives of five African-American sisters, all officers in the NYPD, as they face the challenges of their high-risk jobs while juggling the responsibilities of marriage, motherhood and family.
False Profits (Drama) *ADDITIONAL SCRIPTS ORDERED*
Cast: Bellamy Young, Kosha Patel, Kapil Talwalkar, Shelley Hennig, Vanessa Williams, Ben Lawson, Mark L. Young
W/EP: Kayla Alpert, Jason Reed, Sabrina Wind, Bellamy Young
Studio: ABC Studios, Jason T. Reed Productions
Synopsis: This comedy follows a team of down-and-out women in suburban Arizona as they fight their way to the top of the cutthroat world of a multi-level marketing cosmetics business.
Reef Break (Drama) *SERIES ORDER for Summer 2019*
Cast: Poppy Montgomery
EP: Poppy Montgomery, Ken Sanzel
W/Showrunner: Ken Sanzel
Synopsis: The 13-episode first season follows a woman who's a former thief who and now works as a fixer for the governor of a fictional island in the Pacific.
Get Christie Love (Drama)
Cast: Khandi Alexander, Shea Buckner, Steven Weber
W/EP: Courtney A. Kemp
NW/EP: Vin Diese, Debra Martin Chase, Shana Waterman
Synopsis: Inspired by the revolutionary TV movie and subsequent series that aired on ABC in the '70's, GET CHRISTIE LOVE is an action-packed, music-driven drama that centers on Christie Love, an African American female CIA agent who leads an elite ops unit. She transforms into whomever she needs to be to get the job done, especially when it's down to the wire and the stakes are life and death. The high-adrenaline missions of the series are anchored by an emotional mystery about Christie's first love – unearthing the truth about this relationship will be the biggest mission impossible of her life.
For Love (Drama)
Cast: Ethan Peck, Jon Ecker
Writer/EP: Michael Cooney
NW/EP: Kim Moses
Synopsis: Five years ago, Hope Castille's fiancé was killed. This morning she received a phone call from him. An epic love triangle set against a grounded, secret world of magic in present day New Orleans.
Salvage (Drama)
Cast: Toby Kebbell, Jim Belushi
Writer/EP: Don Todd
Synopsis: Ex-cop Jimmy Hill just wants to be left alone after moving back home in rural Florida. But when a local murder is linked to the sunken treasure of a lost Spanish galleon, he's drawn into the investigation by an idealistic deputy and pitted against the powerful town patriarch, outside criminal agents, and his own father.
Grand Hotel (Drama) *SERIES ORDER*
Cast: Roselyn Sanchez, Demián Bichir, Denyse Tontz, Catalina Sandino, Anne Winters, Bryan Craig, Feliz Ramirez
W/EP: Brian Tanen
EP: Eva Longoria, Ben Spector, Oliver Bachert, Christian Gock
Synopsis: Soapy drama set against the backdrop of a Miami Beach hotel revolves around the family who owns the business, the staff who run it and the explosive secrets they hide under the perfect exterior. Based on the Spanish format.
Whiskey Cavalier (Action-Dramedy) *SERIES ORDER*
Cast: Lauren Cohan, Scott Foley, Ana Ortiz
W/EP: Dave Hemingson
NW/EP: Bill Lawrence and Jeff Ingold (Doozer)
T/Producer: Scott Foley
Synopsis: Whiskey Cavalier is a high-octane hour-long action dramedy that follows the adventures of tough but tender FBI super agent Will Chase (Scott Foley) — codename: "WHISKEY CAVALIER" — who, following an emotional break-up, is assigned to work with badass CIA operative Francesca "Frankie" Trowbridge (Lauren Cohan) — codename: "FIERY TRIBUNE". Together, they lead an inter-agency team of flawed, funny, heroic spies who periodically save the world (and each other) while navigating the rocky roads of friendship, romance and office politics.
The Fix (FKA Untitled Marcia Clark) (Drama) *SERIES ORDER*
Cast: Breckin Meyer, Merrin Dungey, Scott Cohen, Robin Tunney, Adam Rayner, Adewale Akinnuoye-Agbaje
W/EP: Elizabeth Craft & Sarah Fain and Marcia Clark
NW/EP: Mandeville (David Hoberman, Todd Lieberman and Laurie Zaks)
Synopsis: After losing the biggest case of her career and being shredded by the media, former prosecutor Maya Travis has left Los Angeles for a quiet life in rural Oregon. Eight years after her devastating defeat, the murderer strikes again, forcing Maya to return to Los Angeles to confront him one more time. Will she play by the rules, or will she do whatever it takes to get him behind bars? Part legal thriller, part confessional, part revenge fantasy. Always riveting.
A Million Little Things (Dramedy) *SERIES ORDER*
Cast: David Giuntoli, Ron Livingston, Romany Malco, Allison Miller, Christina Moses, Christina Ochoa, James Roday, Stephanie Szostak, Lizzy Greene
W: DJ Nash
EP: DJ Nash, Aaron Kaplan, Dana Honor
Synopsis: When their friend dies unexpectedly the rest of the group reevaluates their life choices and makes changes. Guinoli stars as Eddie, a music teacher and stay-at-home dad, who is also struggling in his marriage. Ashley (Ochoa) is the assistant of the friend who dies and may know what truly happened.
Safe Harbor (Comedy)
Cast: Lynn Collins, Aasif Mandvi, Kris Lofton, Josh Randall, Vannessa Vasquez
W/EP: Jason Richman
NW/EP: Mandeville (David Hoberman, Todd Lieberman, Laurie Zaks)
Synopsis: The series chronicles the colorful, complicated lives of cops on and off the beat as we follow them into harrowing, emotional, and often humorous situations.
The Kids Are Alright (Comedy) *SERIES ORDER*
Writer/EP: Tim Doyle
Synopsis: Set in the 1970s, an Irish-Catholic family with a working-class dad, traditional mom and 8 boisterous sons navigates changes big and small during one of America's most turbulent decades.
Three Rivers (Comedy)
Cast: Annaleigh Ashford, John Larroquette
W/EP: Sherry Bilsing-Graham, Ellen Kreamer
Synopsis: Rebecca left her family's Texas ranch years ago to work at an upscale hotel in New York, but after being promised ownership of the ranch by her smooth-talking cowboy dad Beau, she's back and ready to utilize her big-city tactics to turn their rustic ranch into a destination spot oozing Southern hospitality. Getting her siblings to fall in line with her vision will be the real thorn in Rebecca's side — and that's going to be even harder once Beau reveals a life-changing family secret.
Staties (Comedy)
Cast: Annie Ilonzeh
W/EP: Matt Partney & Corey Evett
NW: Maniac Productions (Michael Seitzman & Christina Davis)
Synopsis: Hard-charging NYPD detective, Eliza Cortez, is banished to the boonies after a high-profile mistake and is paired with a new partner, Oregon State Trooper Sam King. Sam's investigative techniques don't exactly follow protocol, as evidenced by his talking to trees for clues and his obsession with flying kites. Eliza is a fish-out-of-water in this police procedural set in an eccentric town of quirky characters in coastal Oregon.
Untitled Kenya Barris (Comedy) *SERIES ORDER*
Cast: Emily Ratajkowski, Shameik Moore, Calum Worthy, Lilly Singh, Jimmy Tatro
W/EP: Kenya Barris, Julie Bean
Synopsis: A dysfunctional family comedy about a stuck-in-his-ways and opinionated fading TV star who moves in with his progressive daughter, her girlfriend and the child they are raising together.
Most Likely To (Comedy)
Cast: Yvette Nicole Brown
W/EP: Diablo Cody
NW/EP: Berlanti Productions, Greg Berlanti, Sarah Schechter
Synopsis: In high school, Liz Cooney had everything and Markie McQueen had nothing. 20 years later, they're reunited under the same roof as single moms and unlikely housemates.
The Greatest American Hero (Comedy)
W/EP: Rachna Fruchbom
NW/EP: Fierce Baby, Nahnatchka Khan, Mandy Summers
NW/EP: Tawnia McKiernan
Synopsis: Inspired by the 1980s TV show of the same name, THE GREATEST AMERICAN HERO centers around Meera, a 30-year-old woman who loves tequila and karaoke and has spent her life searching and failing to find meaning, much to the chagrin of her traditional Indian-American family. An inexplicable event occurs that will change the course of Meera's life forever: she is entrusted with a super suit to protect the planet. Meera may have finally found purpose, but the world has never been in more unreliable hands.
Single Parents (Comedy) *SERIES ORDER*
Cast: Leighton Meester, Brad Garrett, Taran Killam, Kimrie Lewis, Jake Choi
Creator/W/EP: JJ Philbin
Creator/EP: Liz Meriwether
NW/EP: Katherine Pope
Synopsis: A group of dysfunctional single parents lean on each other as they raise their kids, look for love, and ultimately realize survival is only possible with the help of each other.
Steps (Comedy)
Cast: Ginnifer Goodwin, Kyle Bornheimer
W/EP: Kristin Newman
NW/EP: Mandeville TV / David Hoberman / Todd Lieberman / Laurie Zaks
Synopsis: Four adults in three houses raise three kids after two divorces… together. Based on the Swedish format, BONUS FAMILY.
Untitled Bobby Bowman Project (Comedy)
Cast: Brooke Elliot, Johnny Sneed, Brenna D'Amico
EP: Bobby Bowman
Synopsis: Inspired by Bowman's life growing up with a parent with mental health issues.
Untitled project (Comedy)
Based on the book and blog How May We Hate You?
Cast: Kat Dennings, Jason Michael Snow
W: Justin Noble
EP: Justin Noble, Aaron Kaplan, Dana Honor
P: Kat Dennings
Synopsis: Two guest service associates at a high-end resort and the co-workers and guests that they're stuck with for eight to 16 hours a day.
Man of the House (Comedy)
Cast: Alyson Hannigan, Leslie Bibb, Jenna Ortega
W/EP: Frank Pines, Vijal Patel
EP: Kerry Washington, Gail Berman, Joe Earley
Synopsis: Jessie (Hannigan) is a social-worker who is shocked when her husband leaves her and their two kids, a teenage football star and a pre-teen girl. Jessie has to move in with her self-absorbed, ball-busting sister named Charli, who also has a not-so-nice daughter.
Untitled The Middle Spinoff
Cast: Eden Sher
W/P: Eileen Heisler, DeAnn Heline
Synopsis: Cue the Sue happy dance. More Sue Heck is on the way. The series follows the twentysomething adventures of eternal optimist Sue Heck as she leaves the small town of Orson to navigate the ups and downs of a career and young adulthood in the big city of Chicago.
Fox
Lil Kev (Animated Comedy)
EP: Kevin Hart
Voice actors: Kevin Hart, Wanda Sykes, Deon Cole, Gerald "Slink" Johnson, Keith Robinson
W: Michael Price, Matt Claybrooks
Synopsis: Based on Hart's childhood, the show follows a 12-year-old boy as he grows up in North Philadelphia with the help of "his strong, quick-tempered mother, drug-addicted father, pessimistic older brother, ex-con uncle and wise-ass talking dog."
Bless This Mess (Comedy)
Cast: Lake Bell, Dax Shepard
EP: Liz Meriwether, Lake Bell, Katherine Pope
W: Liz Meriwether, Lake Bell
Synopsis: A New York City couple move to Nebraska for a simpler life but the change isn't as calm as they thought it would be.
Our People (Comedy)
Cast: Lea Thompson, Beth Behrs, Charles Parnell, Saidah Arrika Ekulona, Biniam Bizuneh
W/EP: Vali Chandrasekaran
EP/NW: Lee Daniels, Pam Williams, Marc Velez, Yossi Vassa, Shai Ben-Atar and Liat Shavit
Synopsis: Based on the Israeli format "Nevsu: A Young Multi-Cultural Couple," this series follows a man from a bombastic African family—that doesn't understand privacy—and his fiancée from a Midwestern family try to build a normal life together. Though nobody can agree what that "normal" means.
Dan The Weatherman (Comedy)
Cast: Thomas Lennon
EP/W: Steve Dildarian
EP/NW: Marty Adelstein, Becky Clements
Synopsis: After getting fired from his cushy job as a weatherman at the local TV station, Dan finds it's not enough to be a charming white man in this world. He reluctantly ends up at the neighboring Spanish TV station.
Daddy Issues (Comedy)
Cast: Erin Foster, Don Johnson, Janina Gavankar, Jane Leeves
EP/W: Erin Foster
EP/NW: Liz Meriwether, Oly Obst, Josh Lieberman
Synopsis: Loosely based on Erin Foster's life, "Daddy Issues" revolves around Andi (single, 30-something), who refuses to settle down, and her friendship with her playboy dad. Andi's world is turned upside down when she discovers her dad's fallen in love with her best friend.
Rel (Comedy) *SERIES ORDER*
Cast: Lil Rel, Jordan L. Jones, Angel Laketa
W/EP: Kevin Barnett, Josh Rabinowitz, Lil Rel
EP/Showrunner: Mike Scully
EP/NW: Jerrod Carmichael
Synopsis: Lil Rel, a prideful, self-made man who lives by the code "always believe in yourself and great things will come," is put to the test when he learns his wife is having an affair with his barber. He tries to rebuild post-divorce as a long-distance single father on the South Side of Chicago who's on a quest for love, respect and a new barber. Inspired by Lil Rel's real life.
Cool Kids (Comedy) *SERIES ORDER*
Cast: Vicki Lawrence, David Alan Grier, Leslie Jordan, Martin Mull
W: Charlie Day, Paul Fruchbom
EP/showrunner: Kevin Abbott
EP: Charlie Day, Rob McElhenney, Glenn Howerton; Nick Frenkel
EP/D: Don Scardino
Co-EP: Paul Fruchbom
Synopsis: Cool Kids revolves around three guy friends in a retirement community, played by David Alan Grier, Leslie Jordan and Martin Mull. They're the top dogs until they're blown out of the water by the newest member of the community, a female rebel (Vicki Lawrence) who's ready to challenge their place. Described as high school with 70-somethings.
Mixtape (Drama)
Cast: Jenna Dewan Tatum, Madeleine Stowe, Christina Milian
EP/W: Josh Safran
EP/NW: Megan Ellison, Sue Naegle
Co-EP: Ali Krug
Synopsis: A romantic musical drama that looks at a disparate group of interconnected people in present-day LA through the lens of the music that defines them. Mixtape captures the stages of love, exploring if time can heal a broken heart and if love can withstand life's tragedies.
Untitled Ilene Chaiken/Melissa Scrivner Love Project (Drama)
Cast: Katie Holmes, Rose Rollins, Ian Harding, Jose Pablo Cantillo, James Tupper, Paul Walter Hauser
EP/W: Ilene Chaiken, Melissa Scrivner Love
EP/NW: Judy Smith, Oly Obst
Synopsis: FBI Special Agent Hazel Otis (Holmes) is in the midst of investigating a domestic terrorism threat when a personal indiscretion—an affair with a prominent general—shatters her life and threatens her career at the FBI. Now labeled "the mistress," the wife, mother, and patriot begins to rebuild her personal life and professional reputation.
The Passage (Drama rolled from last season) *SERIES ORDER*
Cast: Mark-Paul Gosselaar, Vincent Piazza, Saniyya Sidney, Genesis Rodriguez, Brianne Howey, BJ Britt, Jennifer Ferrin
W/EP: Elizabeth Heldens
EP Matt Reeves Ridley Scott, David W. Zucker, Adam Kassan
Co-producer: Justin Cronin
EP/D Marcos Siega
Synopsis: Based on the best-selling trilogy by Justin Cronin, the drama begins as a character-driven government conspiracy thriller and morphs into a post-apocalyptic saga with vampires. The potential series spans over a century and focuses on a young girl named Amy who must save the human race.
Proven Innocent (Drama) *SERIES ORDER*
Cast: Russell Hornsby, Vincent Kartheiser, Brian d'Arcy James, Clare O'Conner, Rachelle Lefevre, Riley Smith
Creator: Danny Strong
W: David Elliot
EP: David Elliot, Danny Strong, Stacy Greenberg
Synopsis: A legal drama set in a wrongful conviction firm and Ezekiel "Easy" Boudreau (Hornsby) is a savvy, pragmatic and cool attorney who works at the firm.
Untitled Project (Drama)
Based on Dennis Lehane's best-selling book and the movie Gone Baby Gone
Cast: Joseph Morgan, Christine Lahti, Peyton List, April Bowlby
W: Robert Levine
Synopsis: Patrick Kenzie (Morgan) and Angela Gennaro (uncast) are two private detectives (and lovers) who use their wits and street knowledge to right wrongs the legal system misses in the rough Boston borough of Dorchester.
CBS
25 (Comedy)
Cast: Emily Osment
W/EP: Hilary Winston
EPs: Seth Rogen, Evan Goldberg, James Weaver
Synopsis: Kyle, a twenty-something, travels to Austin, Texas in the hopes of confessing his love for his longtime camp friend and being together but there's a problem: she's engaged.
Pandas in New York (Comedy)
Cast: Ashley Tisdale, Nishi Munshi, Hina Abdullah, Dan O'Brien, Bernard White, Gita Reddy
W: Ajay Sahgal
D: Mark Cendrowski
EP: Ajay Sahgal, Aaron Kaplan, Dana Honor, Wendi Trilling
Synopsis: The series is about a family of Indian doctors with a successful group practice in New York City who embark on a project to arrange their youngest son's life, unaware he's made plans of his own.
The Neighborhood (Comedy) *SERIES ORDER*
Cast: Cedric the Entertainer, Sheaun McKinney, Tichina Arnold, Beth Behrs, Marcel Spears Hank Greenspan, Max Greenfield
P: Aaron Kaplan, Dana Honor, Jim Reynolds, Wendi Trilling, Cedric and Eric Rhone
W: Jim Renyolds
D: James Burrows
Synopsis: Cedric plays "the nicest guy in the Midwest who moves his family into a tough neighborhood in L.A. where not everyone appreciates his extreme neighborliness."
Fam (Comedy) *SERIES ORDER*
Cast: Nina Dobrev, Odessa Adlon, Brian Stokes Mitchell, Sheryl Lee Ralph, Tone Bell
W: Corinne Kingsbury
D: Scott Ellis
EP: Corinne Kingsbury, Aaron Kaplan, Dana Honor, Wendi Trilling
Synopsis: Clem (Dobrev) whose younger half-sister, Shannon (Odessa Adlon), comes to live with her and her fiancé to escape their train wreck of a father.
Untitled CBS Project (Comedy) *SERIES ORDER*
Cast: Damon Wayans, Jr., Felix Mallard, Amber Stevens West
W: Tim McAuliffe, Austen Earl
EP: Tim McAuliffe, Austen Earl, Ben Winston
Synopsis: Peter (Wayans) and Claire, a thirtysomething couple who are tired of their mundane life and start to reconnect with their younger, cooler selves when an emerging pop star, who is drawn to their super-normal suburban life, moves in. Wayans' Peter is a good guy with a sense of humor, happily married to his dream wife, Claire. He is an accountant and business manager for Cooper, the young superstar musician who comes to live with them.
History of Them (Comedy)
Cast: Ana Villafane, Lisa Vidal, Felix Solis, Amit Shah, Brett Dier, Miranda Cosgrove
W/EP: Gloria Calderon Kellett
EP: Marc Provissiero
EP/D: Pamela Fryman
Synopsis: A multicultural ensemble about how two friends, Luna and Adam, meet and fall in love, using the couple's social media as a guide.
I Mom So Hard (Comedy)
Cast: Kristin Hensley, Jen Smedley, Freddie Prinze Jr. , David Flynn
W/EP: Michelle Nader
Co-writers: Kristin Hensley, Jen Smedley
EP: Rob Thomas, Danielle Stokdyk, Dan Etheridge
Synopsis: Based on the popular web series of the same name, two moms show how their friendship gets them through being wives and mothers.
God Befriended Me (Drama)
Cast: Joe Morton
EP: Greg Berlanti, Sarah Schechter
D/EP: Marcos Siega
W/EP: Steven Lilien, Bryan Wyndbrant
Synopsis: This light-hearted drama is said to explore questions of faith, existence and science. It centers on out-and-proud atheist whose life changes when he's friended by God on Facebook. In turn, this "friendship" allows him t0 change in the lives of those around him.
Chiefs (Drama)
Cast: Alana De La Garza, Aunjanue Ellis
EP: David Hudgins, Carol Mendelsohn, Julie Weitz
W: David Hudgins
D: Zetna Fuentes
Synopsis: The professional and personal lives of three driven, successful but very different women who each is Chief of Police of their own precincts in L.A. County.
Murder (Drama)
Cast: Michael Chiklis
W/EP: Amanda Green
EP: Dan Lin
Co-EP: Lindsey Liberatore
Synopsis: A fresh take on the investigative drama, the potential series explores crime through the unique (and often conflicting) perspectives of cops and killers, witnesses and victims, friends and family. Shot like a true crime documentary, Murder invites the audience inside the emotional journey of an investigation, allowing them to discern the truth and judge the suspects' guilt or innocence for themselves.
L.A. Confidential (Drama)
Cast: Walton Goggins, Brian J. Smith, Mark Webber, Shea Whigham, Alana Arenas, Sarah Jones
W/EP: Jordan Harper
EP: Arnon Milchan, Anna Fricke
Synopsis: James Ellroy's novel was first adapted into a 1997 movie starring Kim Basinger and Kevin Spacey. The TV version is said to have a modern tone—including music and style— but it will still follow homicide detectives pursuing a serial killer in glamorous 1950s Hollywood. Goggins will take on the Spacey role as Detective Jack Vincennes, a charmer who knows how to work the system to his advantage. Smith will take on the role of Detective Ed Exley, originally portrayed by Guy Pearce.
Red Line (Drama) *SERIES ORDER*
Cast: Emayatzy Corinealdi, Noah Wyle, Vinny Chhibber
W/EP: Caitlin Parrish and Erica Weiss
EP: Ava DuVernay, Greg Berlanti, Sarah Schechter
Synopsis: The drama series begins when a white Chicago cop mistakenly shoots and kills a black doctor. From there, we follow three families, all with different connections to the case.
Main Justice (Drama)
Cast: Bokeem Woodbine, Timothy Hutton
W/EP: Sascha Penn
EP: Eric Holder, Jerry Bruckheimer, Jonathan Littman, KristieAnne Reed
Synopsis: Main Justice is inspired by U.S. Attorney General Eric Holder's life and work in the Department of Justice, as the youngest person to ever hold the position. While in office, he tackles some of the biggest legal and investigative cases in the country.

The Code (Drama) *SERIES ORDER*
Cast: Phillipa Soo, Anna Wood, Ato Essandoh, Raffi Barsoumian, Luke Mitchell, Dana Delany
W/EP: Craig Sweeny, Craig Turk
EP: Carl Beverly, Sarah Timberman
Synopsis: The military/legal drama takes a look at prosecutors, defense lawyers, and investigators solving court cases — all while active as Marines.
God Friended Me (Drama) *SERIES ORDER*
Cast: Brandon Micheal Hall, Violett Beane
W/EP: Steven Lilien, Bryan Wynbrandt
EP: Greg Berlanti, Sarah Schechter, Marcos Siega
Synopsis: Miles (Brandon Micheal Hall) is an atheist who finds himself literally friended by God on Facebook. The comedic drama will follow Miles as he works on behalf of God spreading positive change in the lives of others around him.
Magnum P.I. (Action-Drama) *SERIES ORDER*
Cast: Jay Hernandez, Perdita Weeks
W: Peter Lenkov, Eric Guggenheim
D: Justin Lin
Synopsis: In the reboot of the '80s hit, Thomas Magnum (Jay Hernandez) plays a decorated ex-Navy SEAL who, after returning from Afghanistan, starts using his military skills as a private investigator.
Tell Me a Story (Psychological-Thriller on CBS All Access)
Cast: Sam Jaeger, James Wolk, Danielle Campbell, Paul Wesley, Billy Magnussen, Kim Catrall, Dania Ramirez
EP: Kevin Williamson, Aaron Kaplan, Liz Friedlander
D: Liz Friedlander
W: Keith Williamson
Synopsis: Set in modern day NYC, the series reimagaines world's most beloved fairy tales as dark and twisted psychological thrillers. The stories' new themes include ones of love, loss, greed, revenge and murder.
The CW
Roswell (Drama) *SERIES ORDER*
Based on the book series by Melinda Metz
Cast: Nathan Parsons, Lily Cowles, Michael Vlamis, Tyler Blackburn, Heather Hemmens, Jeanine Mason, Michael Trevino
W: Carina Adly MacKenzie
D: Julie Plec
Synopsis: Reluctantly returning to her tourist-trap hometown of Roswell, NM, Liz Ortecho (Mason), a jaded biomedical researcher and the daughter of undocumented immigrants, is haunted by a tragic incident. She discovers a shocking truth about her teenage crush who is now a police officer: He's an alien who has kept his unearthly abilities hidden his entire life. She protects his secret as the two reconnect and begin to investigate his origins, but when a violent attack and long-standing government cover-up point to a greater alien presence on Earth, the politics of fear and hatred threaten to expose him and destroy their deepening romance.
Legacies (Drama) — The Originals Spinoff *SERIES ORDER*
Cast: Matt Davis, Danielle Rose Russell, Aria Shahghasemi, Quincy Fouse, Kaylee Bryant, Jenny Boyd
EP: Julie Plec, Brett Matthews, Leslie Morgenstein, Gina Girolamo
Synopsis: The story of the next generation of supernatural beings at The Salvatore School for the Young and Gifted. Klaus Mikaelson's daughter, 17-year-old Hope Mikaelson; Alaric Saltzman's twins, Lizzie and Josie Saltzman; and other young adults come of age in the most unconventional way possible, nurtured to be their best selves…in spite of their worst impulses. Will these young witches, vampires and werewolves become the heroes they want to be — or the villains they were born to be?
Wayward Sisters (Drama)
Cast: Kim Rhodes, Briana Buckmaster, Kathryn Newton, Katherine Ramdeen, Clark Backo, Yadira Guevara-Prip
W/EP: Robert Berens, Andrew Daab
EP: Robert Singer, Phil Sgriccia, Robert Berens
Synopsis: Wayward Sisters tells the story of Supernatural fan-favorite recurring player Sheriff Jody Mills (Kim Rhodes) and a group of troubled young women, all orphaned by supernatural monster attacks and tragedies. Under Mills' protection, they emerge as a supreme, monster-fighting force.
In The Dark (Drama) *SERIES ORDER*
Cast: Perry Mattfeld
EP/W: Corinne Kingsbury
EPs: Ben Stiller, Jackie Cohn, Nicky Weinstock (Red Hour Films)
Synopsis: A flawed and irreverent blind woman is the only "witness" to the murder of her drug-dealing friend. After the police dismiss her story, she sets out with her dog, Pretzel, to find the killer while also managing her colorful dating life and the job she hates at Breaking Blind- the guide dog school owned by her overprotective parents.
Skinny Dip (Drama)
Cast: Matt Barr, Sarah Wright Olsen, Richard Esteras
EP/W: Russel Friend, Garrett Lerner
EP: Peter Traugott, Rachel Kaplan
Synopsis: Based on the novel by Carl Hiaasen. After her husband tries to kill her on what she thought was a romantic cruise to celebrate their second wedding anniversary, a woman teams with a jaded ex-cop to exact her own twisted brand of revenge on her cheating spouse, and winds up uncovering a wider conspiracy in the process.
All American (Drama) *SERIES ORDER*
Cast: Taye Diggs, Monet Mazur, Michael Evans Behling, Cody Christian
EP/W: April Blair
EPs: Greg Berlanti, Sarah Schechter
P: Robbie Rogers
Consultant: Dane Morck
Synopsis: When a rising high school football player from South Central L.A. is recruited to play for Beverly Hills High, the wins, losses and struggles of two families from vastly different worlds—Compton and Beverly Hills—begin to collide. Inspired by the life of pro football player Spencer Paysinger.
Playing Dead (Dramedy)
Cast: Tyler Ritter
EP/W: Rina Mimoun and Josh Reims
EP: Tariq Jalil and Lucas Carter
Synopsis: A dysfunctional family dramedy about a mortician and his son whose lives are turned upside down when the woman who abandoned them 15 years ago returns and asks them to fake her death.
Charmed Reboot (Drama) *SERIES ORDER*
Cast: Melonie Diaz, Sarah Jeffrey, Ser-Darius Blain, Rupert Evans
W: Jessica O'Toole and Amy Rardin
EP: Jennie Snyder Urman
Synopsis: Billed as a "a fierce, funny, feminist reboot" of the '90s and '00s series, the show focuses on three sisters in a New England college town who discover they're witches. They then must overcome demons, the patriarchy, and family drama. Diaz has been cast as outspoken activist sister (and lesbian) Mel.
Dead Inside (Drama)
Cast: Joey King, Freddie Stroma, Hayley Marie Norman, Chrsitine
W: Katie Lovejoy
D: Michael Patrick Jann
EP: Jeff Ingold, Katie Lovejoy
P: Bill Lawrence
Synopsis: A supernatural cop drama. Emmy Gates (King) is an underachieving beat cop who survives an explosion that kills her big-shot detective brother Zach Gates (Stroma). She starts to see his ghost and together they start to help crime victims both dead and alive.
The End of the World as We Know It (Comedy)
Based on the book The End of the World as We Know It, by Iva-Marie Palmer
Cast: Gage Golightly, Quinta Brunson
EP/W: Justin Halpern & Patrick Schumacker
EPs: Rob Thomas, Danielle Stokdyk, Dan Etheridge; Leslie Morgenstein, Gina Girolamo
Synopsis: When a prison spaceship carrying the universe's most deadly aliens crashes in Southern California, two young women with bigger dreams than working at a kids' pizza place in The Valley are recruited by a space cop to hunt down the escaped criminals, who have camouflaged themselves as eccentric Angelenos.
FX
What We Do in the Shadows (Comedy)
Cast: Doug Jones, Beanie Feldstein, Jake McDorman, and Mark Proksch
EPs: Taika Waititi, Jemaine Clement
Synopsis: Based on the 2014 film by the same name which follows vampire roommates who are trying to navigate the modern world and be "normal" while also encountering werewolves and zombies. The movies was directed, written and also featured Taika Waititi and Jemaine Clement.
Y (Drama)
Based on comic book series Y: The Last Man
Cast: Amber Tamblyn, Diane Lane, Barry Keoghan, Imogen Poots, Lashana Lynch, Juliana Canfield, Marin Ireland
EP/Showrunner: Aïda Mashaka Croal, Michael Green
EP: Nina Jacobson, Brad Simpson, Brian K. Vaughan, Melina Matsoukas
D: Melina Matsoukas
Synopsis: Y traverses a post-apocalyptic world in which a cataclysmic event has decimated every male mammal save for one lone human. The new world order of women will explore gender, race, class and survival.
HBO
Camping (Comedy) *SERIES ORDER*
Cast: Jennifer Garner, David Tennant, Juliette Lewis, Ione Skye, Bridget Everett, Brett Gelman
W/EP/Showrunners: Lena Dunham, Jenni Konner
EP: Christine Langan, Ilene S. Landress, Julia Davis
Synopsis: Based on the Sky Atlantic series. Kathryn Siddell-Bauers (Garner) plays a "controlling L.A. mom who is far less cheerful than her Lululemons imply." The show follows Kathryn as she celebrates her husband, Walt's, 45th birthday with a camping trip but "when the camping trip gathers Kathryn's meek sister, holier than thou ex-best friend and a free-spirited tagalong in one place, it becomes a weekend of tested marriages and woman-on-woman crime that won't soon be forgotten. Plus, bears."
The Righteous Gemstones (Comedy)
Cast: Danny McBride, John Goodman, Edi Patterson, Adam Devine
EP: Jody Hill, David Gordon Green, Danny McBride
W/D: Danny McBride
Synopsis: The Gemstone are a televangelist family who have "a long tradition of deviance, greed, and charitable work, all in the name of the Lord Jesus Christ."
Mrs. Fletcher (Comedy) *SERIES ORDER*
Cast: Kathryn Hahn, Jackson White, Casey Wilson, Owen Teague, Jen Richards
EP/D: Nicole Holofcener
EP: Jessi Klein, Sarah Condon, Nicole Holofcener, Tom Perrotta
Synopsis: Based on The Leftovers author Tom Perrotta's bestselling novel. The show is a dual coming-of-age story, exploring the impact of Internet porn and social media on the lives of an empty-nest mother (Hahn) and her college freshman son (White).
Euphoria (Drama) *SERIES ORDER*
Cast: Zendaya, Storm Reid, Maude Apatow, Brian "Astro" Bradley, Eric Dane, Alexa Demie, Jacob Elordi, Barbie Ferreira, Nika King, Hunter Schafer, Sydney Sweeney
W: Sam Levinson
D: Augustine Frizzell
EP: Sam Levinson, Drake, Future the Prince, Ron Leshem, Daphna Levin (the duo who created the original Israeli series), Tmira Yardeni, Ravi Nandan, Kevin Turen, Hadas Mozes Lichtenstein, Mirit Toovi, Yoram Mokadi, Gary Lennon
Synopsis: Based on the Israeli series from HOT, follows a group of high school students as they navigate drugs, sex, identity, trauma, social media, love and friendship
Showtime
Kidding (Comedy)
10-episode straight-to-series order
Cast: Jim Carrey, Judy Geer, Catherine Keener, Frank Langella, Justin Kirk
Creator: Dave Holstein
EPs: Michel Gondry, Jim Carrey
Synopsis: Carrey plays Jeff, aka Mr. Pickles, an icon of children's television, a beacon of kindness and wisdom to America's impressionable young minds and the parents who grew up with him — who also anchors a multimillion dollar branding empire. But when this beloved personality's family — wife, two sons, sister and father — begins to implode, Jeff finds no fairy tale or fable or puppet will guide him through this crisis, which advances faster than his means to cope. The result: A kind man in a cruel world faces a slow leak of sanity as hilarious as it is heartbreaking.
Ball Street (Comedy)
Cast: Don Cheadle, Andrew Rannells, Regina Hall, Casey Wilson, Paul Scheer
EP/W/SR: David Capse, Jordan Cahan
D/EP: Seth Rogen, Evan Goldberg
Synopsis: October 19, 1987 – aka Black Monday – saw the worst stock market crash in the history of Wall Street. No one knows who caused it — until now. A group of outsiders takes on the blue-blood, old-boys club of Wall Street and end up crashing the world's largest financial system, a Lamborghini limousine, Don Henley's birthday party and the glass ceiling.
City on a Hill (Drama) *SERIES ORDER*
Cast: Kevin Bacon, Aldis Hodge, Jonathan Tucker, Mark O'Brien, Jill Hennessy, Lauren E. Banks, Amanda Clayton, Kevin Chapman and Jere Shea
EP: Ben Affleck, Matt Damon, Chuck MacLean, Michael Cuesta, James Mangold, Kevin Bacon
W: Chuck MacLean
D: Michael Cuesta
Synopsis: City on a Hill is a fictional account of the "Boston Miracle" police operation.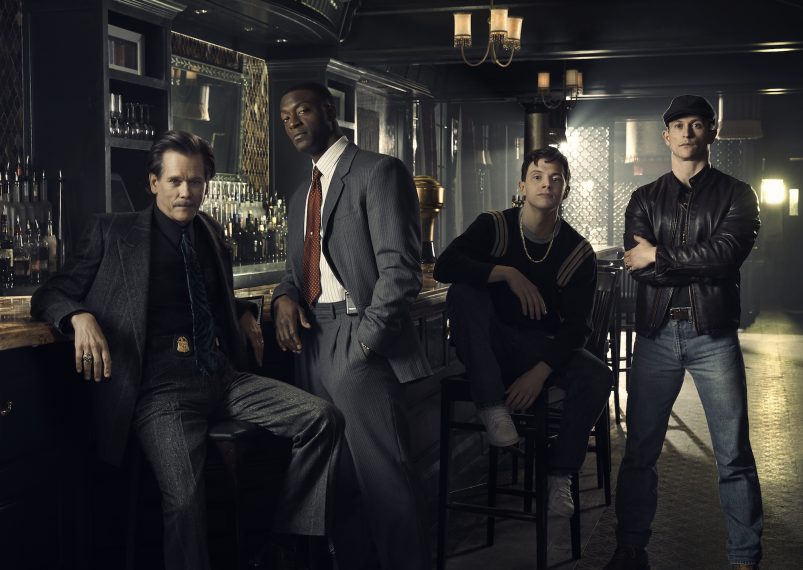 YouTube
Psychopath (Comedy)
Cast: Chris D'Elia
Creators: Chris D'Elia, Craig Doyle, Richie Keen
EP: Bill D'Elia, Chris D'Elia, Craig Doyle, Richie Keen, Dave Becky, Josh Lieberman, Joe Farrell
W: Craig Doyle
D: Richie Keen
Synopsis: A man (D'Elia) has an awakening when he discovers he's a bona fide psychopath.
TBS
Twenties (Comedy)
C: Lena Waithe
EP: Lena Waithe, Andrew Coles
Synopsis: Waithe created the series in 2009. The show follows the adventures of a queer black girl, Hattie, and her two straight best friends, Marie and Nia, who spend most of their days talking trash and chasing their dreams. The show's about friendship, love, and messing up along the way.
TNT
Constance (Drama) *Pilot Order*
Cast: Elisabeth Shue
EPs: Robert Downey Jr., Susan Downey, Amanda Burrell, Bill Dubuque, Tom Lesinski, Jenna Santoianni, Jesse Peretz, KC Perry
W: KC Perry
D: Jesse Peretz
Synopsis: It follows former beauty queen turned small town bureaucrat, Constance Young, whose life is thrown into turmoil after her husband's mysterious death. Realizing she and her family are on the verge of financial ruin, Constance turns to cooking the books at City Hall, while simultaneously trying to reinvent herself through the hyper-competitive world of direct-sales cosmetics.
Beast Mode (Drama) *Pilot Order*
W: David Schneiderman
EP: David Schneiderman, Charles D. King, Kim Roth, Poppy Hanks, Ann Wolfe
Synopsis: Inspired by the life of legendary boxing trainer Ann Wolfe, tells the story of a feisty, brilliant-yet-damaged woman with a "kill or be killed" mentality. While these qualities make her an excellent trainer, they tend to cause problems in the rest of her life.
USA
Briarpatch (Drama)
Based on the novel by Ross Thomas
Cast: Rosario Dawson, Jay R. Ferguson, Edi Gathegi, Brian Geraghty
W: Andy Greenwald
EP: Andy Greenwald, Sam Esmail, Chad Hamilton, Rosario Dawson
Synopsis: Dawson will lead as Allegra "Pick" Dill, a tenacious and highly-skilled investigator working in Washington, DC for a young, ambitious Senator. When her ten-years-younger sister, a homicide detective, is killed by a car bomb, Allegra returns to her corrupt Texas hometown. What begins as a search for the murderer becomes a fraught and dangerous excavation of the past Allegra has long sought to bury. Dawson will also serve as producer.
The Purge (Drama — also on Syfy)
Cast: Gabriel Chavarria, Jessica Garza, Amanda Warren, Colin Woodell
EP: James DeMonaco
Synopsis: Miguel (Chavarria) is a harden US Marine. He returns to his hometown on Purge Night to protect his sister, Penelope (Garzia), who is in danger. Purge Night is when all crime, including murder is legal for one night every year. Based on the film series by the same name.
Erase (Drama)
Cast: Denis Leary
EP: Denis Leary, Alex Cary, Jim Serpico
W: Denis Leary, Alex Cary
Synopsis: Donal O'Neal (Leary) is a dirty ex-cop who decides to do the right thing and bring down his complicit superior officers. But his best weapon in this battle – a photographic memory – suddenly is compromised by symptoms of early-onset Alzheimer's.
Briarpatch (Drama)
Based on the novel by Ross Thomas
EP: Andy Greenwald, Sam Esmail, Chad Hamilton, Yann Demange
W: Andy Greenwald
D: Yann Demange
Synopsis: Allegra Dill is a dogged investigator returning to her border-town Texas home after her sister is murdered by a car bomb.
Treadstone (Drama)
EP: Tim Kring, Ramin Bahrani, Ben Smith, Jeffrey Weiner, Justin Levy, Bradley Thomas
D: Ramin Bahrani
W: Tim Kring
Synopsis: Spinoff of the Jason Bourne movie series. The series explores the origin story and present-day actions of a CIA black ops program known as Treadstone, a covert operation that uses behavior modification protocol to turn its agents into nearly unstoppable superhuman assassins.
Dare Me (Drama)
Based on the novel by Megan Abbott
EP: Megan Abbott, Gina Fattore, Peter Berg, Michael Lombardo, Sarah Condon, Karen Rosenfelt
W: Megan Abbott, Gina Fattore
Synopsis: A look into volatile the competitive high school cheerleading. The serie expores female friendships, jealousy, loyalty and the dynamics of power in a small Midwestern town.
Untitled Suits spinoff (Drama)
Cast: Gina Torres, Rebecca Rittenhouse, Morgan Spector
EP: Aaron Korsh, Daniel Arkin, Doug Liman, David Bartis, Gene Klein
W: Aaron Korsh, Daniel Arkin
D: Anton Cropper
Synopsis: Cooperate lawyer Jessica Pearson (Torres) enters the dirty world of Chicago politics and must rely on her legal wits to navigate a new city.
Apple

Untitled M. Night Shyamalan Psychological Thriller
STRAIGHT-TO-SERIES
EP: M. Night Shyamalan, Tony Basgallop, Jason Blumenthal, Steve Tisch, Todd Black, Aswin Rajan
Co-EP: Taylor Lathan
W: Tony Basgallop
D: M. Night Shyamalan
Amazon

The Boys (Drama)
Based on the comic book by Garth Ennis
Cast: Laz Alonso, Jack Quaid
EP: Evan Goldberg, Seth Rogen, Eric Kripke
W: Eric Kripke
Synopsis: The Boys is set in a world where superheroes embrace the darker side of their massive celebrity and fame. It revolves around a group of vigilantes known informally as "the boys," who set out to take down corrupt superheroes with no more than blue-collar grit and a willingness to fight dirty.
Good Omens (Comedy)
Adapted from the book by Terry Pratchett and Neil Gaiman
Cast: Nick Offerman, Michael Sheen, David Tennant, Jon Hamm, Miranda Richardson, Anna Maxwell Martin, Josie Lawrence, Adria Arjona, Michael McKean, Jack Whitehall
D/EP: Douglas Mackinnon
Synopsis: The series is an apocalyptic comedy set in modern times. Offerman will play a US ambassador and the father of the child named Warlock, who is mistakenly believed to be the antichrist.
Homecoming (Drama)
Cast: Julia Roberst, Dermot Mulroney, Alex Karpovsky, Bobby Cannavale, Stephan James, Hong Chau, Shea Whigham, Jeremy Allen White, Sydney Poitier, Sissy Spacek
D: Sam Esmail
W: Eli Horowitz, Micah Bloomberg
P: Sam Esmail, Chad Hamilton, Eli Horowitz, Micah Bloomberg, Alicia Van Couvering, Chris Giliberti, Alex Blumberg, Matt Lieber
Synopsis: It is a psychological thriller that centers on Heidi (Roberts), a caseworker at a secret government facility, and a soldier (James) eager to rejoin civilian life.
Freeform
Pretty Little Liars: The Perfectionists (Drama) *SERIES ORDER*
Cast: Sasha Pieterse, Janel Parrish, Sofia Carson, Sydney Park, Eli Brown, Graeme Thomas King, Kelly Rutherford, Hayley Erin
EP: I. Marlene King
P: Charlie Craig, Lisa Cochran-Neilan, Leslie Morgenstein, Gina Girolamo
W: I. Marlene King
D: Elizabeth Allen Rosenbaum (pilot)
Synopsis: Reprising their PLL roles in this spinoff are Sasha Pieterse as Alison DiLaurentis — the former queen bee whose mysterious disappearance rocked Rosewood — and Janel Parrish as Mona Vanderwaal — Hanna Marin's best friend who was revealed as the mysterious tormentor 'A' in Season 2. Set in Beacon Heights, a seemingly perfect town, the drama revolves around a group of three college friends who struggle with the stress of being overachievers. In the aftermath of the town's first murder, each Perfectionist hides behind a secret, a lie and an alibi.
Girl Code (Comedy)
Cast: Sophia Di Martino, Kirby Howell-Baptiste, Hayley Magnus, Andy Buckley, Rene Gube
EP: Kim Rosenstock, Paul Feig, Jessie Henderson, Joy Gorman Wettels, Steve Golin
W: Kim Rosenstock
D: Paul Feig
Synopsis: The show follows the odd couple partnership between two former MIT lab partners–Wendy (Di Martino), a brazen, self-centered tech CEO and Angela (Howell-Baptiste), a community-building social entrepreneur–who must try to overcome their many issues and unfavorable history with each other in order to run a groundbreaking, all-female tech incubator.
Besties (Comedy) *SERIES ORDER*
Co-creators/EP: Kenya Barris and Ranada Shepard
Synopsis: The series explores friendship, identity, race, and class as two lifelong best friends use each other to get through some of the toughest challenges that they will ever face – figuring out who they are and who they want to be.
Party of Five Reboot (Dramedy) *PILOT ORDER*
Creators: Chris Keyser, Amy Lippman
W: Chris Keyser, Amy Lippman, Michal Zebede
EP: Chris Keyser, Amy Lippman, Michal Zebede
D: Rodrigo Garcia
Synopsis: Thee five Buendias children must navigate daily life struggles and survive as a family unit after their parents are suddenly deported back to Mexico.
BET
Finding Justice (Docuseries)
EP: Dwayne 'The Rock' Johnson, Dany Garcia, David Leepson
Synopsis: Finding Justice tells the powerful stories of heroes, leaders, advocates and change agents in African American communities across America as they uncover injustices and fight to bring healing and change.
USA
Treadstone (Drama) *SERIES ORDER*
W: Tim Kring
EP: Tim Kring, Ramin Bahrani, Ben Smith, Jeffrey Weiner, Dan Friedkin, Bradley Thomas, Justin Levy
D: Ramin Bahrani
Synopsis: It will be a Jason Bourne offshoot series and focus on the origin story/present-day actions of a CIA black ops program known as Operation Treadstone. It's a top secret program that recruits and trains deadly government assassins.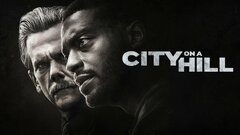 Powered by