Fox Fall 2018 Premiere Dates: 'Lethal Weapon,' 'Last Man Standing' & More
Your fall TV schedule is filling up!
After The CW and NBC previously announced their premiere dates, Fox got in on the action Thursday with their own lineup of fall shows. Among those are the highly-anticipated return of Last Man Standing with Tim Allen (which the network revived after ABC's cancellation), a new season of Lethal Weapon without former co-lead Clayne Crawford, and a new season of 9-1-1 with cast addition Jennifer Love Hewitt.
Also worth making note of are new sitcoms like The Cool Kids, featuring comedy vets like David Alan Grier, Vicky Lawrence, and Martin Mull, and Rel with Get Out standout Lil Rel Howery.
Read on below for the full list of fall 2018 premiere dates and times (in ET) on Fox.
Sunday, Sept. 9
8:00-8:30 p.m. — Rel (Special Preview)
Sunday, Sept. 23
8:00-9:00 p.m. — 9-1-1 (Special Season 2 Premiere, Part 1)
Monday, Sept. 24
8:00-9:00 p.m. — The Resident (Season 2 Premiere)
9:00-10:00 p.m. — 9-1-1 (Special Season 2 Premiere, Part 2)
Tuesday, Sept. 25
8:00-9:00 p.m. — The Gifted (Season 2 Premiere)
9:00-10:00 p.m. — Lethal Weapon (Season 3 Premiere)
Wednesday, Sept. 26
8:00-9:00 p.m. — Empire (Season 5 Premiere)
9:00-10:00 p.m. — Star (Season 3 Premiere)
Thursday, Sept. 27
7:30 p.m. ET/4:30 p.m. PT LIVE — Thursday Night Football (FOX Sports Premiere)
Friday, Sept. 28
8:00-8:30 p.m. — Last Man Standing (Network Premiere)
8:30-9:00 p.m. — The Cool Kids (Series Premiere)
9:00-10:00 p.m. — Hell's Kitchen (Season 18 Premiere)
Sunday, Sept. 30
8:00-8:30 p.m. — The Simpsons (Season 30 Premiere)
8:30-9:00 p.m. — Bob's Burgers (Season 9 Premiere)
9:00-9:30 p.m. — Family Guy (Season 16 Premiere)
9:30-10:00 p.m. — Rel (Time Period Premiere)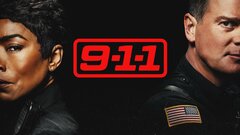 9-1-1
where to stream