Ask Matt: A Short 'Dancing' Season, an Ageless 'Victoria,' 'Walking Dead,' 'Americans' Endgame Theories
Welcome to the Q&A with TV critic (also known to some TV fans as their "TV therapist") Matt Roush, who'll address whatever you love, loathe, are confused or frustrated or thrilled by in today's vast TV landscape. One caution: This is a spoiler-free zone, so we won't be addressing upcoming storylines here unless it's already common knowledge. Please send your questions and comments to [email protected] (or use the form at the end of the column) and follow me on Twitter. Look for Ask Matt columns on most Tuesdays and Fridays.
Dancing As Fast As It Can
Question: Why is Dancing with the Stars only four weeks long and all athletes? The show is rushed, and how after four weeks is anyone going to be qualified or good enough to win? I am very disappointed and don't even want to watch it. Bring back the regular season. — Carol
Matt Roush: The "why" is fairly simple. The reboot of American Idol took up valuable Monday real estate during the period when the spring edition of Dancing With the Stars would typically have premiered. The question really is whether ABC should have bothered with such a compressed season of Dancing, which from the evidence of the first night is almost comically (or possibly tragically) hurried. It also violates one of the tenets of even the most basic reality-competition series by not allowing for any sort of story arc. We barely get to know these contestants—beyond the ones coming in with high media profiles or legendary careers—before they're up for elimination. ABC may have figured the learning curve wouldn't be as great with a cast of athletes, but Johnny Damon put that notion to rest on opening night—and Kareem Abdul-Jabbar seemingly got by on fame alone. Even Tom Bergeron could barely hide his disdain for this shortened format, and he's the ultimate team player. Rest assured that when Dancing returns in (presumably) the fall as usual, there will be at least one regular cycle of the show. Not sure what will happen next spring, since Idol has been renewed and this same overlap is likely to occur. But some adjustment to the scheduling is necessary, because this mini-Dancing season so far has two left feet.
---
Is Victoria Going to Show Her Age?
Question: I've been meaning to send you this question about Victoria on Masterpiece ever since you addressed the situation on Netflix's The Crown, in which you correctly pointed out that the actors in key roles had to be replaced to show the aging process over the 60+ year reign. However, the characters on Victoria should also be aging since that series began. Yet they don't appear any older than when we first are introduced to Victoria and Albert. While Albert died long before Victoria, should not those actors and probably many others in the series also be replaced as they grown older? — Steve M, Cape Coral, FL
Matt Roush: If my math is correct, the last episode of Victoria's second season, set in Christmas of 1846, would place the still-young Queen in her late 20s, so even though it has been an eventful time, it's arguable that neither Jenna Coleman nor Tom Hughes should be requiring makeovers just yet. This series' timeline is moving at a considerably slower pace than that of The Crown. I'm not sure how far-reaching the ambitions of Victoria are, and how long into Victoria's reign it intends to go. But at some point, they'll either need to enlist makeup experts or go the Crown route and find new actors. Though maybe not just yet.
---
Walking Dead Malaise and Evil Dead in Ashes
Question: Just returned from a long vacation and of course trying to catch up on all the TV and news about TV that I missed. First off: What are your impressions of The Walking Dead season finale?? To me it was B-O-R-I-N-G and is continuing to lose ground. To hear people talk about it later on The Talking Dead after-show, it was supposed to be such a big surprise that Eugene booby-trapped the Saviors' ammunition, but guess what, I saw it coming and I was not even around a TV for two weeks. Also, I was shocked to see that Starz had canceled its best program, namely Ash vs. Evil Dead which at the moment was so much better than The Walking Dead, albeit a different genre. What is up with this decision? Was the heightened level of gore on the show getting too expensive or what? I guess they needed more money for extravagant costumes on Outlander—which as you can guess I am not a fan of and would prefer Timeless. Finally, in discussing Sunday night shows, you gave no shoutouts to the best show of the night, which to me is Into the Badlands, which I guess you do not like because you never mention it. — JVO
Matt Roush: There's a lot to unpack here. But I'll agree with you that The Walking Dead hasn't been satisfying for me for quite some time, roughly coinciding with the arrival of Negan and the inability of the show to acknowledge what a tiresome villain he has been and just dispatch him (the comics be damned). To spare him after the high body count of the final Saviors-survivors showdown was not just inane, it was hypocritical. Shifting gears a bit: To my great shock, I am enjoying the spinoff Fear the Walking Dead much more this season. The new characters, including Morgan from the mothership, have added richer layers than the last few reinventions, and the tone is both darker and more haunted. Plus (spoiler alert), the killing of the odious Nick cheered me up greatly. It always bothered me that after all the damage Madison and her brood did wherever they went, her nuclear family somehow stayed intact. I'm all about Alicia, though, and this season digging Al (Maggie Grace) and Naomi/Laura (Jenna Elfman) as well. The scene in the water park this week felt like classic Walking Dead, and reminded me how much I'd been missing it.
I've been so busy enough that the cancellation of Ash vs. Evil Dead went unnoticed, and I agree it's a bit of a surprise. But this brand of gory horror-comedy is always a bit of an outlier, so the real shame is that Starz didn't do a better job of preparing fans for the end. If Bruce Campbell is serious that he has now retired from the role, what a final act that was. But you lost me in favoring Timeless over Outlander—nothing against the NBC show, really, but why even go there? As for Badlands: I watched enough of the first season to know it wasn't for me. The action scenes were impressive, but the characters and especially the acting fell flat. No one can watch everything anymore, and even I have to set limits.
---
Drew Carey a Right-eous Host
Question: The Price Is Right just won the Daytime Emmy for Outstanding Game Show, but Drew Carey wasn't even nominated. I don't remember him ever being nominated in the 10 years that he's been hosting. Is there a specific reason for this yearly oversight? I enjoy watching him because he always seems to be having as much fun as the contestants! — Laura
Matt Roush: Hard to fathom, because it's obviously not easy wrangling the contestants on that show—and Bob Barker earned a number of these awards during his long Price reign. (Maybe there was a sense early on that no one could fill Barker's shoes, but Drew Carey has settled in nicely over the years.) Personally, I just can't believe these awards ever go to anything besides Jeopardy! and Alex Trebek.
---
Musing on The Americans' End — and Afterlife
Question: In reference to the recent question about The Americans, and what will be Elizabeth's fate: I think she's sick. Maybe dying. For the past few episodes she's complained about being tired. And Philip, who is lost in his own problems, hasn't noticed that it is more than normal fatigue. Her increasingly desperate moves this season, and her drive to teach the craft to her clearly less than capable daughter, might be tied to wanting to accomplish something important before she goes. I still think she could have a violent end, maybe at the hands of Stan, which would go a long ways towards salvaging his reputation. – W Owen
Matt Roush: I hadn't considered this possibility, though it seems to me that any sickness Elizabeth is harboring is probably spiritual, a deadening of the soul as she doubles down on a lost cause, further hardened by her husband's abandonment of the mission. Until this week, and let's just say that as great as this season has been, when Philip joins Elizabeth in Chicago on one of their riskiest assignments yet, Wednesday's episode is astonishingly suspenseful on a number of fronts.
Question: I'm really going to miss The Americans big time. Any chance there will be a spinoff or continuation of the story with different characters? I've just always enjoyed the subject matter. — Kenneth
Matt Roush: I haven't heard anything to suggest the franchise continuing or spinning off, and I tend to doubt it. The Americans is taking place at such a specific time, and while Russian-U.S. conflict remains a provocative subject—see the latest season of Homeland—I'd think when the story of the Jennings family ends, that will be it. It would also be quite a challenge for any Americans 2.0 version to live up to the original.
---
Lightning Round
Question: I am wondering if all three of the NCIS shows will be renewed for 2018-2019 and also will S.W.A.T. be renewed? I hope they are all renewed because they are my favorites. — Bette
Matt Roush: Rest easy. All of these will be back next season, as will the majority of the network's many procedurals. The only current CBS dramas still sweating it out are recent midseason returnees Elementary and Code Black, the new and needs-improvement Instinct, and (to my surprise) Scorpion and Criminal Minds (the latter almost certainly a shoo-in).
Question: On a recent episode of Who Wants to be a Millionaire, Chris Harrison mentioned that he is only 4 feet, 11 inches tall. Is this true or was he joking? — Carol
Matt Roush: Must have been a joke. All the online data suggests he's 5 feet, 10 inches. Kind of a weird joke, though.
That's all for now. We'll pick up the conversation again soon. Thanks as always for reading, and remember that I can't do this without your participation, so please keep sending questions and comments about TV to [email protected] or shoot me a line on Twitter (@TVGMMattRoush), and you can also submit questions via the handy form below.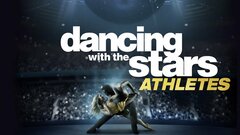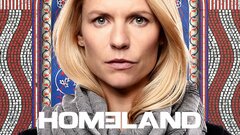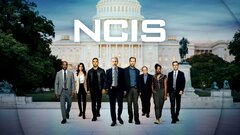 NCIS
where to stream