Pauley Perrette on Abby's Nostalgic 'NCIS' Exit & What's Next (Maybe a Sitcom?)
What's NCIS without Abby Sciuto? Fans are about to find out as the CBS crime series prepares to bid the character adieu in the May 8 episode.
Ahead of the beloved forensic scientist's exit, we spoke with actress Pauley Perrette about this long-awaited (and dreaded) goodbye. In the first part of the interview, she discussed her motivation for leaving the show after 15 seasons, teased the final episodes, and reminisced about some of her favorite memories.
Now that the end is in sight, we're sharing more from that chat with Perrette. Below, she talks about everything from the crazy internet rumors about why she's leaving the show to her plans post-Abby — and there could be a return to comedy in the works! Read on for all that and more.
What was your favorite internet theory about why you were leaving? Didn't someone say you were going to start a skincare line?
Pauley Perrette: OK, I wouldn't call it my favorite, I would call it the most infuriating because it's a scam, it's a financial scam. I'm not the only celebrity it happened to. They were 'ads' — but they were presented as news articles — [that] I was quitting my job at NCIS to start a skincare line with Dr. Oz and that CBS and NCIS were furious with me. None of which is true, not a single part of that. So in the middle of all the rest going on, I had to deal with that. And that was not fun. In the essence of the word fun, that was opposite of that.
How did you feel when the news finally came out that you were leaving?
I actually kind of announced it myself — and it was not on a whim, it was after a lot of thought. Abby is such an iconic character and especially for a specific group of young women… who not only have been so inspired by her, but their lives have sort of [been] molded by this fictional character. And my life had been molded by this fictional character, as well. She's an excellent role model. She is an encouragement to young women to strive to be intelligent and kind at the same time.
So I just made the decision myself on Twitter just to say, 'This will be my final season because…' And that was out of nothing but pure love of my fans or Abby's fans … It's gonna hurt and it's gonna be sad, but I didn't want it to be harmful, shocking, out of the blue.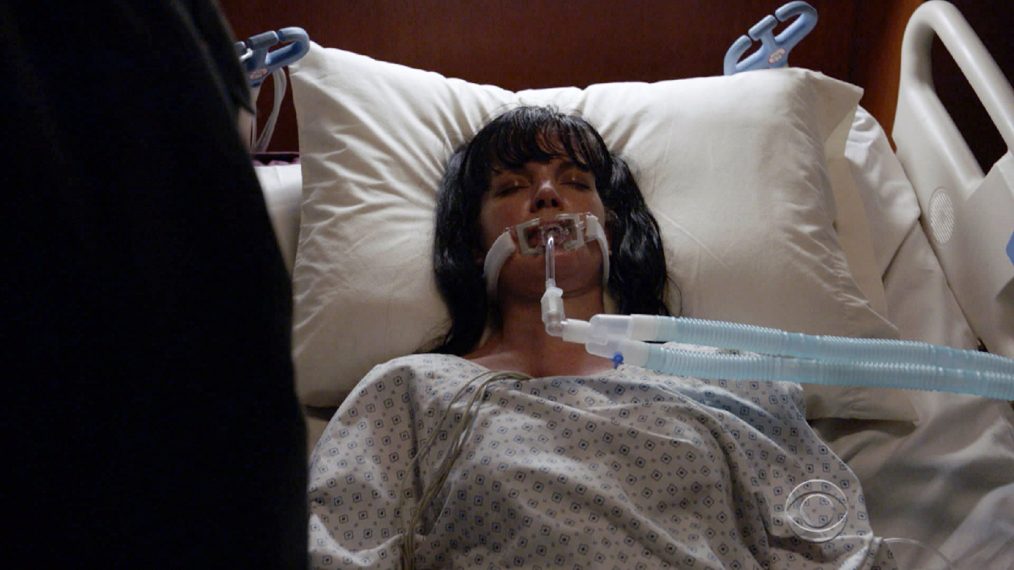 How have you changed since the beginning of the show?
I was a sociology, psychology, criminal science [major] in college, and I wanted to be in law enforcement. None of my family is in the entertainment industry at all. They're firefighters and teachers down South. Fame is very uncomfortable to me. It's an extremely uncomfortable experience because of the spotlight.
But [I've learned] to use that platform to move the spotlight over and shine it on things that matter way more than I do — like animal rescue, AIDS research, LGBT rights, civil rights … [So] just learning how to navigate the, my sister calls it, the 'hurrifame.' How to navigate that in a way that works for me and my own sanity, to make sure that I can remain grounded and remain the person that I always have been.
I remember you saying you used to watch a lot of true crime before NCIS. Do you still watch crime shows?
I did before crime shows became primetime. Before NCIS, I came from comedy, I came from sitcoms. I've been on NCIS so long people forget that I've been on a 100 billion different TV shows. And I love to make people laugh. It is amazing to have the ability to make people laugh, especially in this day and age.
I think there are some outstanding sitcoms on television right now. For me to have on my DVR 15 sitcoms I watch is amazing because I like clean comedy. So if that's what's in store for me, I am looking forward to going back to comedy.
Which comedies in particular are you loving right now?
I've been friends with [The Big Bang Theory star] Johnny Galecki for 20 years, outside of the industry. I also am friends with Jim Parsons, and also the Bang gang, as I call them. We all kind of came up together, the 'CBS family.' I love all those guys so much.
Young Sheldon delights me to no end because it's so familiar, just South Mouth. But then Johnny's new show, Living Biblically… I called Johnny and I'm like, 'Did you write this for me?' Actually, a year before the show went in production, he had sent me the script to read it. And obviously, I am on NCIS, so I couldn't be involved in it anyway, but I'm like, 'This is great.'
I'm like the only actor and TV fanatic that only watches network TV. I don't like violence and I don't like extreme sexual exploitation. And we're not allowed to see that on primetime networks. So I feel safe. It's funny without thinking that you have to be offensive to be funny … just being funny is far harder and smarter than being offensive funny.
What do you have planned next?
That's the question I get asked every second of every day, 'What are you gonna do?' And I mean, so sincerely, not as an ideology, but as something that I believe to be true, it's totally up to me. I'm gonna see what God has in store for me. I'm gonna keep praying, keep listening, and I know that it will be revealed, and I'll figure it out. Or God will figure it out and let me know. And whatever it will be, it will be fun.
Do you think you're going keep your hair black?
I dyed my hair black before Abby, so that was a personal choice, so that was me anyway. I'm blonde — very, very, very blonde — but I just always thought of myself as someone who had black hair. I don't know. Since I was a kid, I always loved black hair, so I'll probably keep it black.
What else can you tell us about your final episode?
There's a lot of goodies from the vault of NCIS for the fans and they're gonna love it. I can't say too much about it, but let me tell you, the 15-year vault of NCIS, it is juicy with goodies from that. There's gonna be a lot in Abby's final episode. And that's just for the fans.
NCIS, Tuesday, May 8, 8/7c, CBS
Reporting by A. Bottinick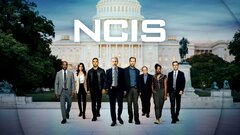 NCIS
where to stream
Powered by