DC Names Streaming Service DC Universe, Reveals Live-Action 'Swamp Thing' Series
Even the most hardcore DC Comics fan would have to, perhaps begrudgingly, admit that when it comes to creating a big-screen universe based on comics characters, the Marvel Cinematic Universe (MCU) has DC soundly beaten at this point both financially — in just under a week, Marvel's Avengers: Infinity War has already surpassed the worldwide box office of DC's Justice League — and creatively.
While DC struggles to get its big-screen universe up to speed, it has been doing quite well on the small screen, particularly with its CW universe of DC-based shows Arrow, Black Lightning, The Flash, Legends of Tomorrow and Supergirl.
And — perhaps hoping to not get left in Marvel's rearview again once Disney's planned streaming service launches late in 2019, a service expected to feature a new live-action Marvel-based series, along with making every big-screen MCU title available — DC has previously announced that it is debuting its own digital service later this year. That service now has a name: DC Universe.
DC Universe has some interesting content already planned. Along with the previously announced live-action series Titans, based on Teen Titans, and the animated Harley Quinn and Young Justice: Outsiders series, all expected later this year, DC Universe has also just revealed plans for a live-action Swamp Thing series, targeted for a 2019 launch.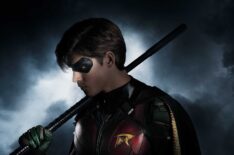 See Also
The new series is set to launch in 2018.
Swamp Thing, the human/plant hybrid anti-hero who first appeared in the pages of DC in 1971, is an intriguing choice for a series, though this wouldn't be the first time — USA Network aired a live-action series based on the character from 1990-93, and he also appeared in a 1982 feature film directed by horror legend Wes Craven.
The DC Universe adaptation of Swamp Thing, which includes James Wan (of the Saw and Conjuring film franchises, among others) as an executive producer, will be a one-hour live-action drama.
According to a plot description in a release, "When CDC researcher Abby Arcane returns to her childhood home of Houma, Louisiana, in order to investigate a deadly swamp-borne virus, she develops a surprising bond with scientist Alec Holland — only to have him tragically taken from her.
"But as powerful forces descend on Houma, intent on exploiting the swamp's mysterious properties for their own purposes, Abby will discover that the swamp holds mystical secrets, both horrifying and wondrous — and the potential love of her life may not be dead after all."
Despite Swamp Thing having already been featured in film and on television, he still certainly isn't one of the most memorable DC characters among casual fans, and generally would be a hard character to get to identify with immediately for viewers.
But this might be just the sort of creative risk DC will need to take if it hopes to continue giving Marvel a run for its money on the small screen.
DC Universe, streaming service launches later 2018
Swamp Thing, premieres 2019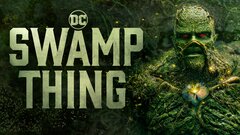 Powered by