'Black Lightning' May Have Confirmed an 'Arrow'-verse Connection
Like many a superhero franchise before it, Black Lightning is blurring the lines between characters in the DC universe. In the latest episode of the CW's new addition, that blurring led to more than one reveal.
From the outside the Pierce family looks relatively normal, so in last night's "The Book of Little Black Lies," when it came time to tell Jennifer (China Anne McClain) the truth about father Jefferson Pierce's (Cress Williams) secret identity, shock was inevitable. The youngest member of the Pierce clan was told by sister Anissa (Nafessa Williams) that their family has superpowers, just as Jennifer began exhibiting signs herself.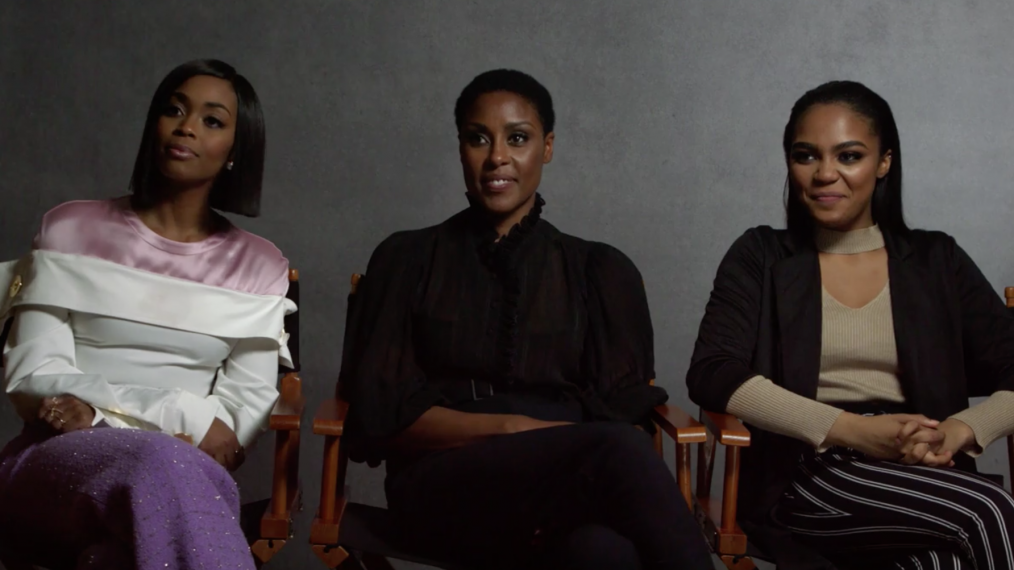 See Also
The Pierce women of The CW's superhero drama talk suiting up, family dynamics.
At first, Jennifer didn't believe Anissa when she told her she's Thunder. But when she confronted her father, she was overwhelmed with the truth of the situation. After finding out that her father is Black Lightning and her sister is Thunder, Jennifer wondered where mom Lynn (Christine Adams) factored into the situation, leading to a telling response.
"I'm not Vixen or Supergirl," Lynn assured her daughter. This simple statement proves that, though Black Lightning was initially said to not be part of the Arrow-verse (a universe in which Arrow, The Flash, Supergirl, and DC's Legends of Tomorrow live), the mention of Supergirl (Melissa Benoist) and Vixen (Megalyn Echikunwoke) says otherwise.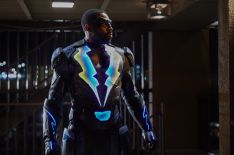 See Also
The fantasy series also grounds itself in harsh realities.
Last year, The CW's head Mark Pedowitz stated to reporters, "Black Lightning, at this time, is not part of the Arrow-verse. It is a separate situation." While executive producer Salim Akil later told EW that "everything is possible."
Well, this certainly has fans wondering what the deal is now. For one thing, it was believed that Freeland, the town where Black Lightning's family lives, is located on Earth-1—where the other superheroes live, aside from Supergirl. This is far from Supergirl's Earth-38 which should leave them unaware of her existence.
See Also
Black power takes on an electrifying new meaning as The CW, which has built an entire universe around the Green Arrow, tries on a different shade for its newest superhero,...
So could Lynn have been making a joke or a comic-book reference when she said she's not Supergirl? Sure, it's likely, but the name drop could indicate that Black Lightning takes place on Earth-38, which changes everything we know about the show so far.
Either way, "The Book of Little Black Lies" gave plenty of interesting information for fans to mull over until something else big happens. Until then, let the speculation and fan theories begin—who knows, maybe they'll crack the code to this intriguing mystery.
Black Lightning, Tuesdays, 9/8c, The CW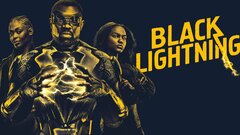 Powered by