Why TV Needs More of 'A.P. Bio' Costar Paula Pell (VIDEO)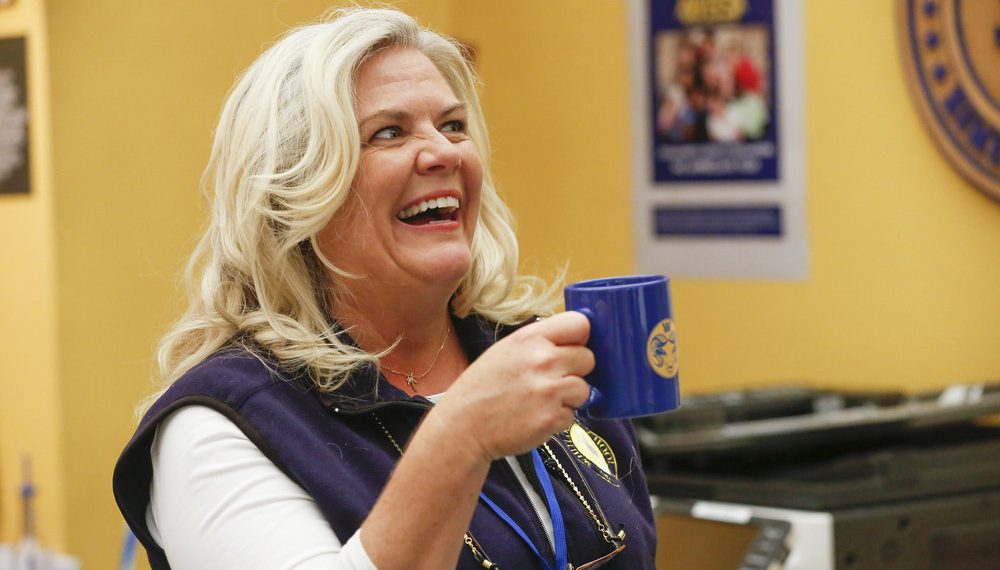 Let it be known that the official campaign begins right here and right now: TV needs more Paula Pell.
The comedian and writer, who is probably best known for her work behind the scenes as a writer on Saturday Night Live, 30 Rock and the feature film Sisters, is easily one of the funniest humans alive who has yet to get their own show.
Sure, she's had great turns on SMILF, as Pete's wife on 30 Rock and Erika on Love—and her voice work as Gadget Gal on Seth Meyers' Hulu cartoon The Awesomes was perfection—but these are smallish gigs that only offer an amuse-bouche of her hilarity. (Hopefully, we'll also see a bit more in her role in the recently announced, Amy Poehler-directed Netflix film Wine Country.)
See Also
Sounds like Glenn Howerton and Patton Oswalt did their homework.
Lately, Pell (who's also worked on Judd Apatow's movies) has been popping up on NBC's new comedy A.P. Bio for quick bits as Helen, the oddly optimistic assistant to Principal Durbin (Patton Oswalt, always wonderful, as well), who usually winds up running away with the scene.
Case in point: When Helen subbed in for Jack (Glenn Howerton) and subjected his class to a lesson in "the gorgeous velveteen labyrinth that is the female reproductive system." It was as unsettling as it was side-splitting.
On Thursday's new episode, she gets another showcase for her hilarious Helen after Jack realizes that he can best the academic rival who has become a star self-help author by penning his own best-selling pop-psychology tome. But since he's a sinkhole of negativity, the reluctant high-school teacher decides to steal sun-shiney Helen's helpful tips for a happier life in hopes of passing them off as his own. All he needs is to inspire her…or, in the case of this clip, caffeinate her.
Take an exclusive sneak peek at Pell in tonight's episode:
Now do you see why we want more Paula Pell?!
A.P. Bio, Thursday, 8:30/7:30c, NBC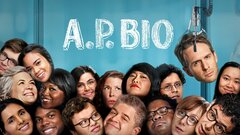 Powered by