My TV Obsessions: 'A.P. Bio's Patton Oswalt Reveals His Dream Co-Star
Maarten de Boer/NBC
Pictured: Patton Oswalt, 'A.P. Bio'
A.P. Bio star Patton Oswalt chats about who he thinks is the funniest person on his favorite binge-watching snacks.
MY CURRENT FAVORITE SHOW:
Crazy Ex-Girlfriend. Great, catchy songs about some truly messy human truths.
THE SHOW THAT ALWAYS MAKES ME LAUGH:
South Park. They always go way too far, which is where comedy is supposed to be.
THE FUNNIEST PERSON ON TV:
Paula Pell [Big Mouth]. She's not on TV as I write this—but she will be soon, at which point you'll see why.
THE SHOW I MISS MOST:
The Wire. There wasn't a single character on that show I didn't care about, and I miss them all.
See Also
Sounds like Glenn Howerton and Patton Oswalt did their homework.
WHAT I HATE-WATCH:
I used to have a whole slew of these, but once you become a dad, the hate-watching time you have goes out the window.
WHAT I EAT WHILE WATCHING:
Pistachios.
THE SHOW I'D LIKE TO GUEST STAR ON:
Syfy's The Expanse because I'd look cute in a spacesuit.
See Also
Get ready for 13 new episodes.
MY DREAM CO-STAR:
Margo Martindale. Her work on Justified has always made me wonder if I could hold my own in a scene with her, and if her mere presence and energy would make me a better actor.
A.P. Bio, Series Premiere, Thursday, March 1, 9:30/8:30c, NBC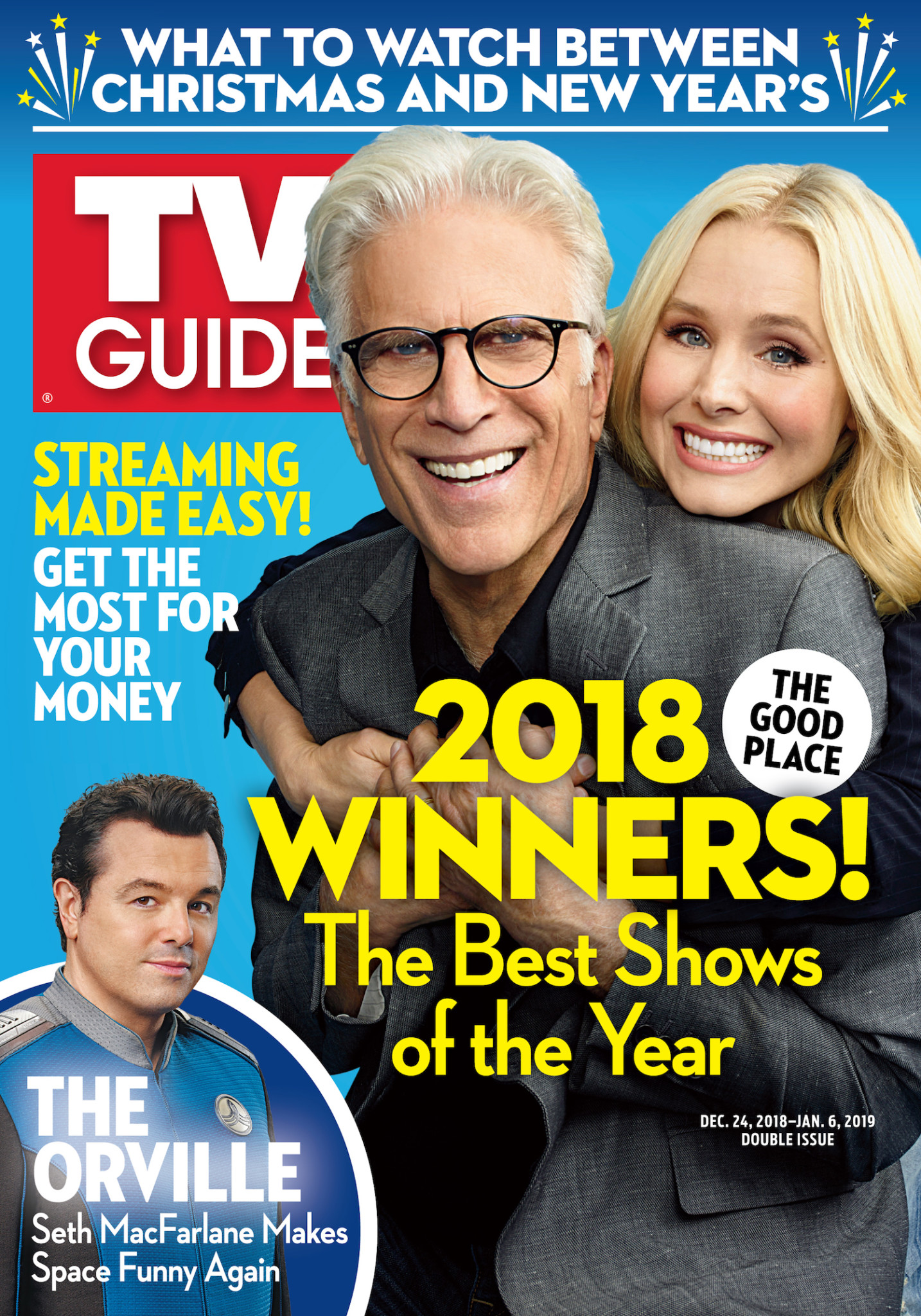 This article also appeared in the Feb. 19 - Mar. 4 issue of TV Guide Magazine.