'American Crime Story: Versace' Finale, Welcome to 'Krypton,' Season Finales of 'X-Files,' '9-1-1,' 'Speechless'
A selective critical checklist of notable Wednesday TV:
The Assassination of Gianni Versace: American Crime Story (10/9c, FX): The "making of a psychopath" flashbacks are over, and in the finale of this gripping docudrama, a desperately alone and increasingly trapped Andrew Cunanan (the electrifying Darren Criss) must come to grips with his murderous actions, even while losing his grip. The tragedy doesn't end there, as the series' subtext of cultural homophobia leaves the late Versace's widowed lover (Ricky Martin) bereft of comfort, shelter and emotional support.
More season finales:
Speechless (8:30/7:30c, ABC): In the second-season finale, JJ (Micah Fowler) is nominated for an award at a film festival, but his pride is short-lived when he realizes why he's really there. Back home, Jimmy (John Ross Bowie) is dealing with an impending eviction.
The X-Files (8/7c, Fox): In what could be the last episode ever (if Gillian Anderson is serious about never returning), the mythology kicks back in as Mulder (David Duchovny) and Scully (Anderson) race to find young William (Miles Robbins) while Cigarette Smoking Man (William B. Davis) continues his cancerous scheming. Series creator Chris Carter directs and writes, hopefully with an eye toward at least a little closure.
9-1-1 (9/8c, Fox): Ryan Murphy's hit procedural ends its first season by balancing its over-the-top emergencies with life-changing moments for the first responders—most especially tormented widower Bobby (Peter Krause), who decides to start dating again, whereas Abby (Connie Britton) is dwelling on the past and Athena (Angela Bassett) is looking toward the future, starting her new life.
Series Premiere:
Krypton (10/9c, Syfy): Prepare for some mythological heavy lifting as this lavish new sci-fi drama takes us to Superman's doomed home planet 200 years before its destruction sent the future Man of Steel hurtling toward Earth. The focus of Krypton is Supe's grandfather, a strapping young disgraced rebel named Seg-El (Cameron Cuffe), who's living among the low-caste Rankless in a downward spiral of adversity and tragedy until a visit from the future compels him to claim his destiny.
Inside Wednesday TV: More bad news for embattled FBI counterterrorist agent John O'Neill (Jeff Daniels) in Hulu's The Looming Tower. When he loses his briefcase, the incident launches an investigation into his handling of classified materials. Just what he doesn't need as he's still fighting to get his hands on CIA intel. … Louis Gossett Jr. guests on SundanceTV's Hap and Leonard (10/9c) as a local diner cook questioned by Leonard (Michael Kenneth Williams) about the disappearance of Florida Grange. The trail leads Hap (James Purefoy) and Leonard to a speakeasy, where mayhem as usual is on the menu.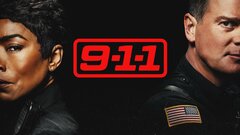 9-1-1
where to stream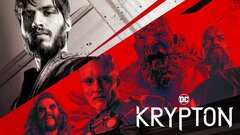 Krypton
where to stream