How Ryan Murphy Landed That $300 Million Netflix Deal—and What's Next
Tommaso Boddi/WireImage
Ryan Murphy
Ryan Murphy has about 300 million new reasons to be gleeful. Over the past two decades, the producer has conquered numerous TV genres including teen, true crime, horror and, this year, procedurals, with his latest Fox hit, 9-1-1. Now he's leaving the broadcast networks behind to make his mark in the streaming world.
On February 13, Netflix announced that it had signed a deal with Murphy—estimated to be worth upward of $300 million—which kicks in on July 1 and grants the streaming service exclusive rights to his upcoming projects for five years. He'll be in good company: Former ABC producer Shonda Rhimes (Grey's Anatomy, Scandal) recently joined its roster as well. When the news about Rhimes broke, her four-year, $100 million deal was Netflix's biggest so far—but the bid for Murphy blows that one out of the water.
"Ryan Murphy's series have influenced the global cultural zeitgeist, reinvented genres and changed the course of television history," said Ted Sarandos, Netflix's chief content officer, in a statement. "We look forward to supporting Ryan in bringing his broad and diverse stories to the world."
Indeed, Murphy's résumé is as varied as it is long: He started out with Popular (1999–2001), a candy-and-vitriol-coated study of adolescent cliques, and then went on to such wide-ranging fare as the plastic surgery drama Nip/Tuck (2003–2010), high school singfest Glee (2009–2015)—which earned praise for showcasing diverse characters and resurrecting television musicals—and ongoing anthology series American Horror Story and American Crime Story.
Most recently, he found success with 9-1-1, an homage to emergency first responders that seemed as un-Murphy-esque as it gets—but it's been regularly luring in over 10 million viewers per week (including DVR usage). Murphy will remain involved with 9-1-1, American Crime Story, American Horror Story and Feud, plus the upcoming musical drama Pose—centered around the transgender community in 1980s New York City—premiering this summer on FX.
"Most successful creative folks have an area of programming and stay within variations on that theme," media analyst Bill Carroll notes. "The versatility and name recognition that Ryan Murphy has with the audience is unique."
That may prove invaluable to Netflix, given the company's commitment to aggressively ramping up its slate of original content. "They have an almost insatiable need for product," Carroll confirms. Sweetening the pot: Murphy has enjoyed commercial and critical success, arriving with plenty of statuettes and nominations—The People v. O.J. Simpson: American Crime Story and Feud: Bette & Joan are among his awards darlings—and relationships with A-list talent eager to come along for any ride.
"Ryan is always putting really interesting things in the mix in terms of female characters and storylines," 9-1-1 star Angela Bassett tells TV Guide Magazine about her surprising decision to sign on for a procedural. "I have complete trust."
He already has two series for Netflix in the pipeline, and true to form, they're wildly different. The first, Ratched (executive produced by Michael Douglas), features Murphy regular Sarah Paulson as a younger version of the infamous Nurse Ratched from One Flew Over the Cuckoo's Nest. The second, The Politician, is an hour-long satirical comedy with Tony Award winner Ben Platt (Dear Evan Hansen) playing a wealthy elected official in Santa Barbara. It's expected to have a strong musical element, and Gwyneth Paltrow and Barbra Streisand are reportedly in negotiations to costar. "My company…will continue to champion women, minorities and LGBTQ heroes and heroines," Murphy said.
Of course, viewers can merely speculate on how Murphy's move will play out. And while it certainly is another indication that the entertainment landscape is evolving, it doesn't necessarily mean that the rest of Hollywood's marquee producers will abandon the medium that made them. "In the near term, it's likely that broadcast, cable and streaming will all coexist," says Carroll. "To use a sports analogy, if a star player goes to another team, that team doesn't disappear—it finds another player. Will Ryan Murphy's deal have consequences? Probably. Does it signal the end of broadcast and cable? No."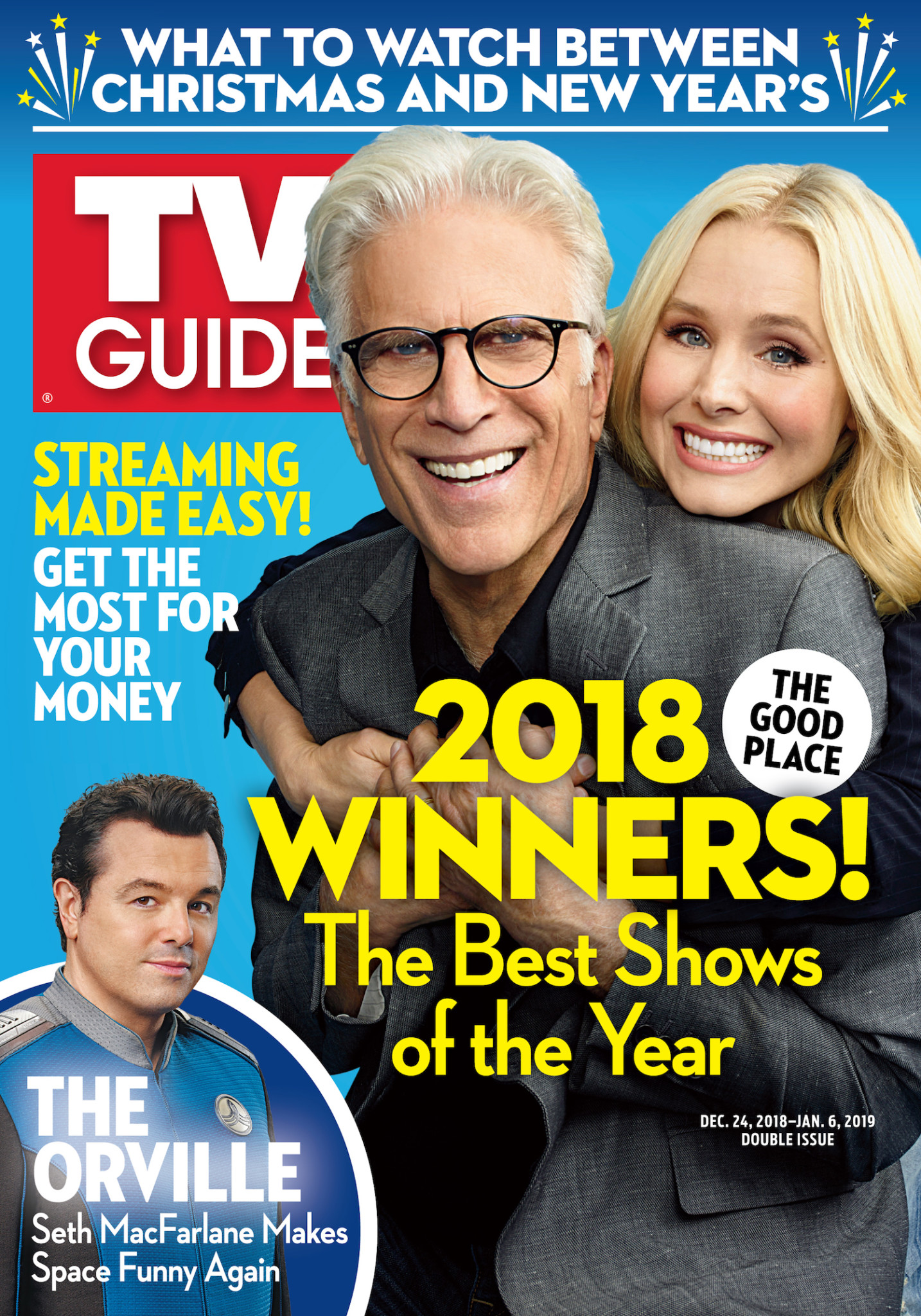 This article also appeared in the March 5 - 18 issue of TV Guide Magazine.