Roush Review: 'American Crime Story' Profiles Versace's Murderer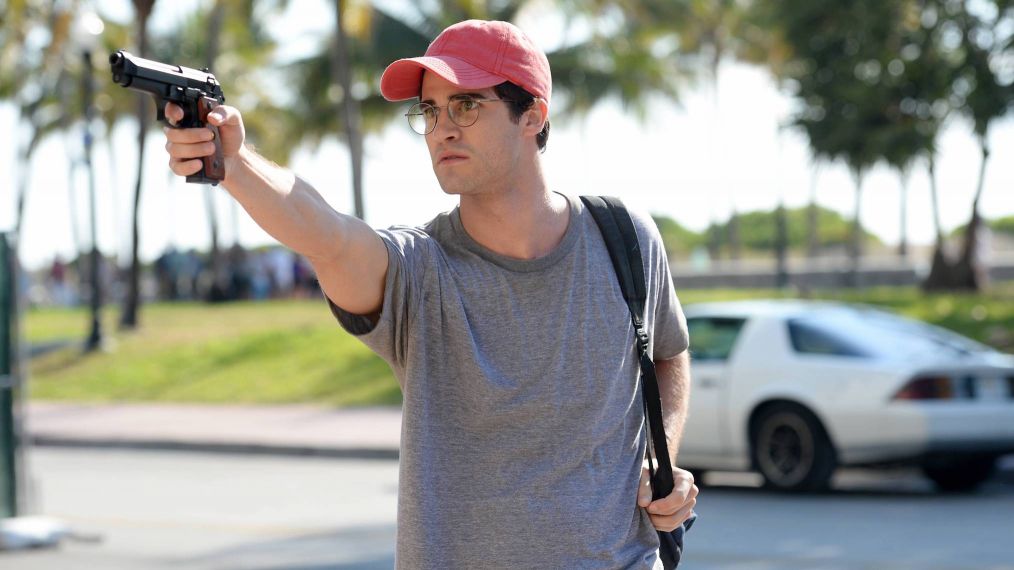 Though top billing goes to the celebrated fashion designer, slain on the steps of his South Beach mansion in 1997, The Assassination of Gianni Versace is mostly about the tragically twisted psyche of his murderer, Andrew Cunanan. Which makes this second edition of Ryan Murphy's American Crime Story franchise scarier than any season of American Horror Story, because (excepting the usual docudrama embellishments) this is real.
Opening in an operatic flourish with the shocking execution of Versace (an affecting Edgar Ramirez), the nine-part series goes backward in time, episode by episode, to reveal in meticulous and lurid detail what led the handsomely lethal Cunanan (Glee's Darren Criss in an electrifying and layered breakthrough performance) to this terrible act. The details are less familiar than the O.J. Simpson trial, the subject of Crime Story's acclaimed first season, which makes the reverse chronology of the parallel narratives even more compelling and disturbing.
See Also
The new season will premiere on FX in January.
While Versace comes into focus as a passionate creative force who worked diligently for his fame and remained devoted to those who loved him, including his combative sister Donatella (Penelope Cruz), Cunanan commands his own spotlight in a delusional world of preening entitlement and toxic narcissism, warped further by the pervasive homophobia of the times.
Preparing to come out openly as gay, Versace is reminded by Donatella "how ugly the world can be." This isn't news to the viewer, who sees Cunanan use his veneer of seductive sophistication to prey on vulnerable and closeted men, from wealthy older marks (including strong turns by Mike Farrell and Michael Nouri) to insecure peers, always spinning increasingly ludicrous webs of self-promoting fantasy. As one catty observer mocks: "What a volatile mix you are: too lazy to work, too proud to be kept."
He forgot "psycho."
The arc of Crime Story contrasts the authenticity of Versace's achievements with the poisonously hollow fakery of Cunanan's drug-fueled obsession with fortune and fame. "For me, being told no is like being told I don't exist," he confesses.
So when he's ultimately rejected by his younger victims, the heartbreaking Finn Wittrock as a conflicted ex-Navy officer and Cody Fern as the unwilling object of his desire, Cunanan's downward spiral propels him to stalk the superstar living the life he feels he deserves. The rest, as they say, is infamy.
The Assassination of Gianni Versace: American Crime Story, Series Premiere, Wednesday, Jan. 17, 10/9c, FX