Ask Matt: Can Alexis Save 'Dynasty' Again? Alec Baldwin's New ABC Gig, Double Duty for Eric McCormack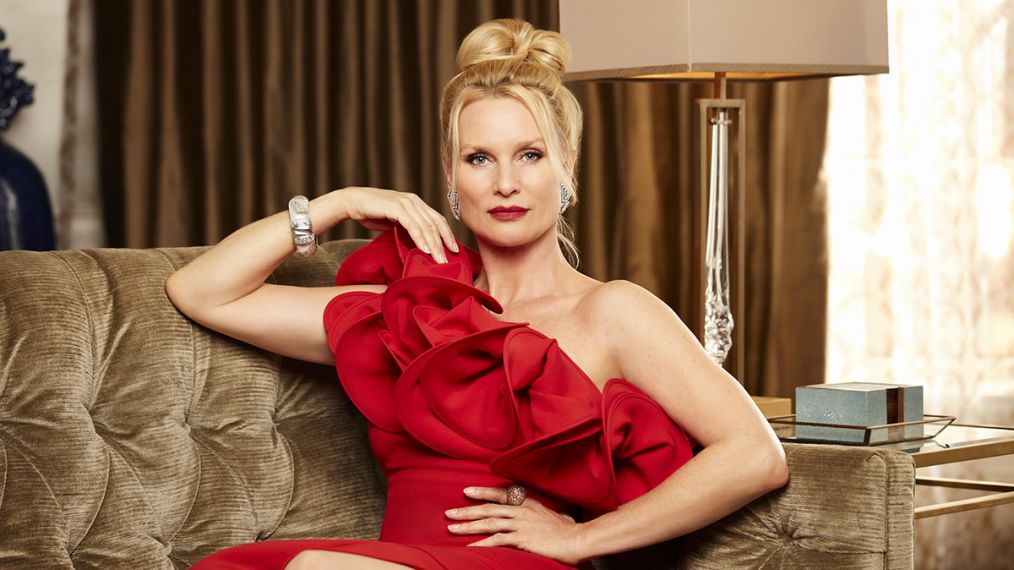 Welcome to the Q&A with TV critic (also known to some TV fans as their "TV therapist") Matt Roush, who'll address whatever you love, loathe, are confused or frustrated or thrilled by in today's vast TV landscape. One caution: This is a spoiler-free zone, so we won't be addressing upcoming storylines here unless it's already common knowledge. Please send your questions and comments to [email protected] (or use the form at the end of the column) and follow me on Twitter. Look for Ask Matt columns on most Tuesdays and Fridays.
Will Alexis Be Too Little (or Too Much) Too Late?
Question: I would like your thoughts on Dynasty. I was hopeful that The CW would have learned from the Melrose Place 2.0 fiasco and the tepid 90210. Sadly. I need to report that no lessons were learned and Dynasty is a complete disaster. The acting (except Grant Show) is abysmal, but far worse is the storyline! I never expected an Emmy-worthy drama, but I expected something less soapy and more entertaining. I am hopeful that the arrival of Alexis could change things, but in all honesty I am doubtful. Nicollette Sheridan is a fantastic actress (one of Desperate Housewives' finest), nonetheless my gut tells me this is too little too late. Would like to know your views as to whether Nicolette can save this train wreck? — David
Matt Roush: I'm not sure anything can save this regrettable reboot, but I expect Alexis's grand entrance (now set for March 23) will probably get me to tune back in at least once out of curiosity. Which is maybe the point. Joan Collins' arrival at the start of the original series' second season surely improved Dynasty's profile and fortunes, but there's still a sense that the new version isn't good enough to satisfy longtime fans, nor is it relevant enough to speak to a new generation. And while I enjoyed Nicollette on Housewives, she'll always be Paige Matheson of Knots Landing to me. (CW, keep your hands off that show!)
---
Baldwin's Post-Oscar Premiere
Question: What do you think of ABC's plan to show the pilot for Alec Baldwin's talk show, Sundays With Alec Baldwin, after the Oscars on Sunday? I can't recall the Oscars ever being used as a lead-in for anything before in this way. I know that in years when he wasn't hosting, Kimmel had an after-Oscars special, but he always airs in late night anyway, so that's not really an issue for his audience. Oftentimes, I've seen the Oscars end at or after midnight, and I can't imagine anyone wanting to stay up later than that for something else. At least the post-Super Bowl show usually starts earlier. It also seems odd to premiere a pilot of something without having any other episodes scheduled yet. Since Sunday is in the show's title, we know it will have to air on Sundays, and ABC has American Idol there for the rest of the season. If the rest of the episodes for Baldwin's talk show don't air until the fall, do you think anyone who actually does stay tuned for the post-Oscars episode will even remember the show by the time next fall rolls around? This whole programming strategy seems very bizarre to me. — JL
Matt Roush: First, let us hope the Oscars sign off on time (and with the correct Best Picture being read). It's a long night already, and I'm not that keen on anything that makes the evening even longer. (And since I may be busy writing an Oscar show review afterward, I expect I'll catch up with Alec Baldwin's show later.) This stunt doesn't feel especially essential, I agree, but it does put Baldwin's show on people's radar, so I don't see any harm in it. ABC hasn't even said yet how or when it plans to schedule Sundays With Alec Baldwin. Will the eight other episodes air in late night or prime time? During the summer? As periodic specials? Given how pathetic ABC's Sunday schedule has been lately, with a mix of reality TV, game shows and a scripted show as an afterthought, this sort of celebrity-meets-celebrity chat can't do much harm. (Jerry Seinfeld and Saturday Night Live's Kate McKinnon are Baldwin's guests on Oscar night.) For me, the real question regarding ABC's upcoming Sundays is whether American Idol still has gas in its tank.
---
More Traveling in Eric McCormack's Future?
Question: I found Travelers on Netflix and binge-watched the first two seasons. I really enjoyed Eric McCormack in this dramatic role. Since Will & Grace has been revived, will Eric be back for Season 3? He has a pivotal role in the show. Also, is Elementary coming back? — Cathy
Matt Roush: As far as I can tell, no decision has yet been made on a third season of the Canadian co-production Travelers, and I wouldn't be surprised if the success of Will & Grace's revival on NBC might have complicated matters. It's possible Eric McCormack could juggle both, given that W&G films a shorter season, though NBC kept expanding its order this year, eventually to 16 episodes. (Currently, the pickup for next season is 13.) So while it's conceivable that he could tape the sitcom in L.A. and film Travelers in Vancouver within a busy year, that all remains to be seen.
As for Elementary, it will return on yet another new night, Mondays, starting April 30.
---
Vanishing Acts
Question: Why has Criminal Minds (Season 13) not aired for four weeks? — Pilar
Matt Roush: This was a victim of CBS's counterprogramming scheduling, prompted by the desire not to waste original episodes against the ratings draw of the Winter Olympics (not what it used to be, but still powerful). Like many network shows, Criminal Minds sat out February, in this case because Wednesdays were taken over by Celebrity Big Brother and expanded two-hour editions of The Amazing Race. This week, CBS launched a new season of Survivor on Wednesday with a two-hour episode (which, by the way, was very enjoyable and did quite well), and the network chose to follow it with a heavily promoted episode of SEAL Team, kicking off a new story arc. Criminal Minds is back next week, and the upside to what I know can be irritating pre-emptions is that there are likely to be fewer spring repeats than usual between now and the end of the season.
Question: I am very disappointed that The CW moved Supergirl to CBS streaming. What was their reason for doing this? There are very few TV programs that I enjoy watching. Not that it makes a difference to the powers that be. – Karen
Matt Roush: You appear to have been misinformed. First off, past Supergirl episodes are available for streaming online at the cwtv.com site, not CBS All Access. And Supergirl hasn't left the network. It has just gone on temporary hiatus for a midseason schedule change. New episodes will resume April 16, and Supergirl will continue with originals on Mondays into the summer, through June 18, so that's a plus.
---
More Lore?
Question: Is Amazon Prime planning a season 2 of Lore? My son and I loved it, but were shocked and disappointed there were only six episodes! — Debbie
Matt Roush: Good news. Earlier this week, Amazon ordered a second season of the anthology horror series, based on the podcast that purports to tell the true origins of frightening myths and legends. Not sure they'll make more than six the second time around, but I actually found it a bit refreshing for a streaming series not to overwhelm with too many overlong episodes. Leaving us wanting more is a rare gift nowadays.
---
In Praise of Dr. Welby
Question: You definitely had to include Marcus Welby in your list of top TV doctors. I used to watch reruns in the afternoon when I was a kid, and I didn't realize what an impact the show had on me until I was in my mid-20s, in the hospital seriously ill, and declining with something they weren't able to diagnose for weeks, and then my doctor came into to my room and gave it a name. You have Lupus, he said. And the first thing that came into my head was an old episode of Marcus Welby, M.D. where a young woman was diagnosed with lupus and they weren't going to tell her that there was no cure and she was going to die, which she did by the end of the episode. And I said this to my doctor, who I had known for 14 or 15 years, and luckily he was able to tell me that there had been many advances since then and not to pay attention to any information more than 10 years old. This was all before House came along and almost every episode had the line, "It's never Lupus." — Paloma
Matt Roush: Lucky indeed. Thanks for sharing and putting this iconic character in context. And let this be a cautionary tale for those who get their medical info from TV doctor shows, especially from an earlier era. Be well.
That's all for now. We'll pick up the conversation again soon. Thanks as always for reading, and remember that I can't do this without your participation, so please keep sending questions and comments about TV to [email protected] or shoot me a line on Twitter (@TVGMMattRoush), and you can also submit questions via the handy form below.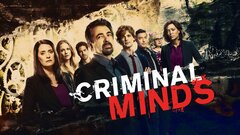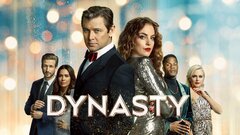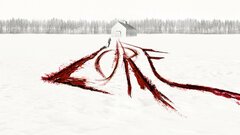 Lore
where to stream