'Sneaky Pete,' 'Billions,' and More Coming to Amazon in March 2018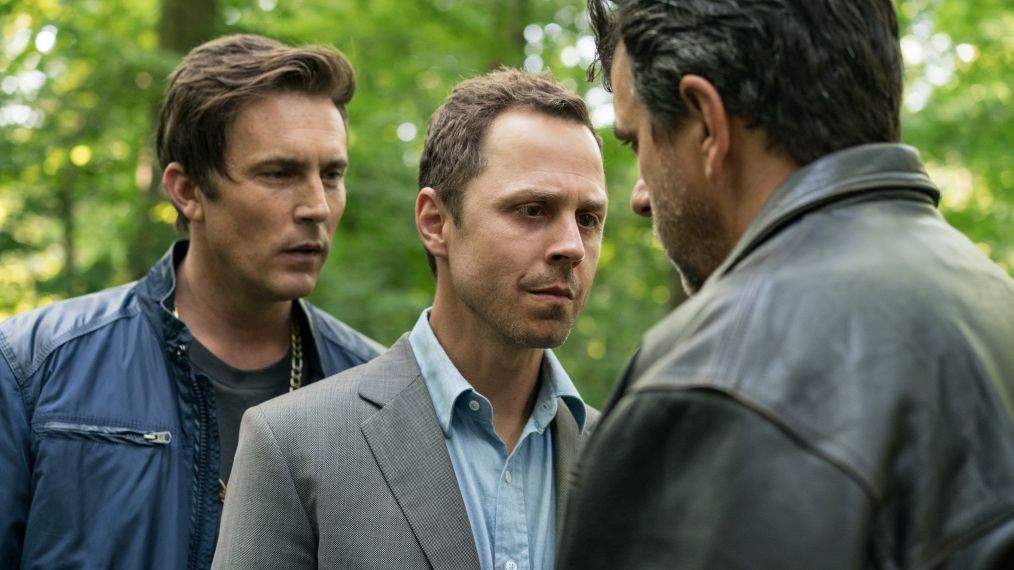 It looks like Amazon is the place to be this March, with many great titles being added to the streaming site.
There are blockbuster movies, original series premieres, and much more—enough to satisfy every TV watcher's taste. For instance, the Amazon original series premiering this month are The Dangerous Book for Boys, The Remix, and returning favorite Sneaky Pete. The Dangerous Book for Boys doesn't have an exact premiere date yet, but the latter two will be available for streaming on March 9.
Beyond the Amazon originals, subscribers of Amazon channels can access shows like The Good Fight, Billions, and Silicon Valley. Plus, films like Brad's Status, Amelie, and much more will be added.
For the full lineup, check out the complete list of titles coming to Amazon below.
Available for streaming on Amazon Prime
March 1
Human Trafficking Season 1
The Color of Magic Season 1
The Infinite Worlds of H.G. Wells Season 1
The Odyssey Season 1
1984
A Feast at Midnight
A Guy Thing
A View to a Kill
Amelie
Antitrust
Bad Influence
Bad News Bears
Billy the Kid
Body of Evidence
Breakdown
Bye Bye Birdie
Captivity
Carriers
Chaplin
Criminal Law
Die Another Day
Dirty Rotten Scoundrels
Dreamkeeper
Earth Girls Are Easy
F/X
F/X 2
Fatal Instinct
Finder's Fee
Fire with Fire
Fluke
For Your Eyes Only
Forces of Nature
Goldeneye
Hackers
Hanoi Hilton
Hart's War
Home of the Brave
I'm Gonna Git You Sucka
Imagine That
Jeff Who Lives at Home
Jennifer 8
Kingpin
License to Kill
Little Ghost
Moonraker
Mr. Majestyk
National Lampoon's Dirty Movie
National Lampoon's Dorm Daze 2: College @ Sea
On Her Majesty's Secret Service
Regarding Henry
Southie
Sprung
The Accused
The Devil Inside
The Doors
The Living Daylights
The Million Dollar Hotel
The Music Never Stopped
The Secret of N.I.M.H.
The World is Not Enough
Tomorrow Never Dies
Valerian and the City of a Thousand Planets
XXX
XXX: State of the Union
Young Adults
Zathura: A Space Adventure
March 2
Brad's Status (Amazon Original)
March 3
The Nut Job 2
March 8
Aftermath
March 9
Sneaky Pete Season 2 (Prime Original)
The Remix Season 1 (Prime Original)
The Tunnel Season 2
Power Rangers
March 10
November Criminals
March 14
Tommy's Honour
March 15
LOL
March 17
Crooked House
March 26
The Durrells in Corfu Season 2
Let There Be Light
March 27
The Little Hours
March 31
A Suitable Girl
Bitter Harvest
Flames
Ice Mother
Imperium
The Blue Lagoon
The Departure
Thirst Street
March (TBD)
The Dangerous Book for Boys Season 1 (Prime Original)
Available for streaming on Amazon Channels
March 4
The Good Fight Season 2 (CBS All Access)
March 25
Barry Season 1 (HBO)
Billions Season 3 (Showtime)
Silicon Valley Season 5 (HBO)
Available to rent or buy on Prime Video
March 2
Dance Academy: The Comeback
March 6
Jumanji: Welcome to the Jungle
March 27
All the Money in the World