ABC Gives Alec Baldwin a Weekly Talk Show and the Internet Has Thoughts
ABC announced on Tuesday that it has ordered a new, weekly Sunday talk show from 30 Rock star and Emmy-winner Alec Baldwin. Eight hourlong episodes of Sundays With Alec Baldwin will debut later this year, and the first sneak peek of the series will air following ABC's broadcast of the 90th Oscars on Sunday, March 4.
Some of the first guests that Baldwin, who also emcees ABC's revived Match Game, will host on Sundays With include veteran comedian Jerry Seinfeld and and Saturday Night Live darling Kate McKinnon.
"I'm excited about this show and grateful to ABC for taking a chance on me in what is, admittedly, a crowded field," Baldwin said in a statement. "I've enjoyed doing my podcast for WNYC and look forward to the challenge of doing a show on camera."
On Baldwin's podcast he has interviewed everyone from actors to politicians and plans to fill his ABC talk show with two guests per hour for "one-on-one conversations with some of the most interesting people from American pop culture," per a network release.
See Also
The actor explains why he took the gig, which of his famous friends might show up, and making sure 'people have fun.'
"Alec's intellect, wit and wealth of life experience afford him a voice and perspective we haven't seen before in this format," said Channing Dungey, ABC Entertainment president. "When we shot the pilot, we knew immediately we had something special that we couldn't wait to share. We are excited to be working on a series that showcases Alec as one of today's most compelling conversationalists and highlights the type of intimate discussions that he has captured on his podcast for years."
Of course, Twitter reacted to the news, and it wasn't favorable. Users expressed their disappointment in ABC hiring Baldwin after his controversial past behavior. In 2013, his MSNBC show Up Late With Alec Baldwin was canceled because of conflicts behind the scenes, low ratings, and that time he made a homophobic slur at a New York Post photographer.
Plus, there was the infamous angry voicemail from 2007 when he called his daughter, Ireland Baldwin, a "rude, thoughtless little pig."
Check out some of the Twitter comments below:
Psyched that Alec Baldwin is getting his own talk show. It's about time someone finally gave a rich, handsome, famous, rage-choked middle aged white man an opportunity to be on television. We're making progress, people!

— Nathan Rabin (@nathanrabin) February 28, 2018
Talking about trash

Alec Baldwin 'will host a weekly talk show on ABC', five years after he was fired from MSNBC for a homophobic slur that was caught on tape

The first sneak peek of Sundays With Alec Baldwin airs this Sunday after the Oscars on ABC -guests Seinfeld, McKinnon.

— Stella_Basham 💙 (@Stella_Basham) February 28, 2018
This train wreck should be fun😂

ABC orders talk show from Alec Baldwin despite controversial past, MSNBC disaster via the @FoxNews App https://t.co/4YkQ3fQ2fN

— 🌻🌻RT🌻🌻 (@rcjhawk86) February 28, 2018
ABC is giving @AlecBaldwin a talk show? I wonder if his first guest will be his daughter, who he swore and yelled at, berated and humiliated on a voice mail?

Doesn't matter; I will not be watchng.#BoycottBaldwinhttps://t.co/1XYNU9CnPq

— GHN, Ph.D. (@AugieTex) February 28, 2018
None of the four major networks have a talk show hosted by a woman or POC. But Alec Baldwin, who already had a failed talk show on MSNBC, gets a show on ABC. It seems defending Woody Allen and criticizing Dylan Farrow didn't hurt him. This is why there is so much frustration. https://t.co/TCr7JnIrUo

— Ian Brill (@ibrill) February 28, 2018
Sundays With Alec Baldwin, Spring 2018, Sundays, ABC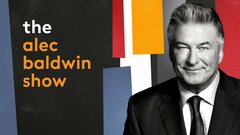 Powered by