'Parks and Recreation' Cast & Crew Slam the NRA for Using a Leslie Knope Meme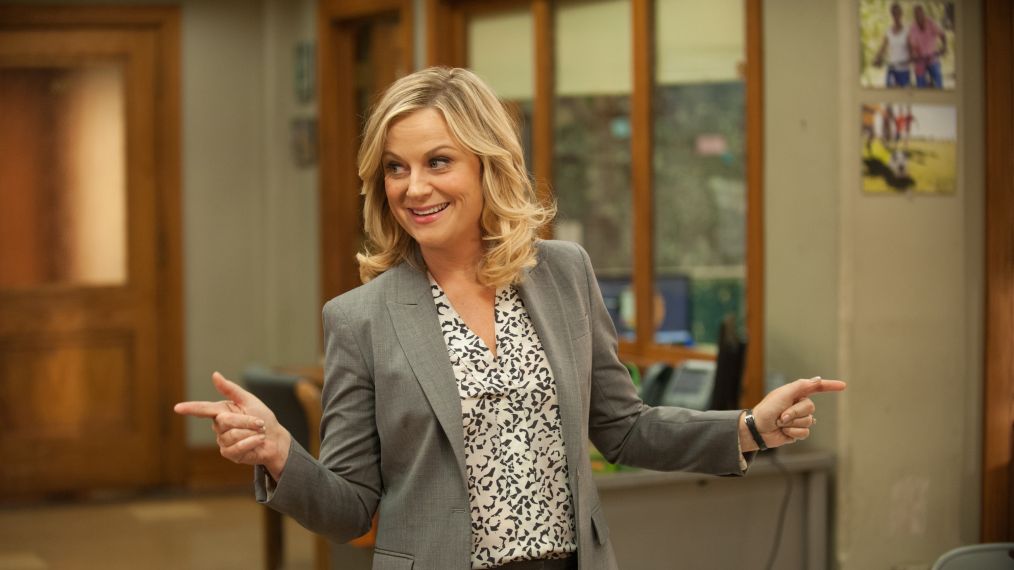 Don't mess with Leslie Knope!
The National Rifle Association (NRA) caused a stir Thursday for their tweet thanking spokeswoman Dana Loesch for her defending the right to bear arms at CNN's Town Hall Meeting. The event was called by the students, faculty, and families affected by the Parkland, Florida high school shooting, and was meant to be used to discuss potential solutions for preventing more school violence.
In the tweet, the NRA used a GIF of Amy Poehler's Parks and Recreation character, the aforementioned Leslie Knope, to convey their gratitude to Loesch. Needless to say, people were not having it. Fans of the NBC comedy about a parks and recreation department in the made up town of Pawnee, Indiana, then you'd know that guns are a big nope for Knope.
.@DLoesch thank you for being the voice of over 5 Million #NRA members. pic.twitter.com/WDz7vujXfM

— NRA (@NRA) February 22, 2018
Therefore, the use of her image defending something her character would be against left people scratching their heads. The first to defend Poehler's fictional character was none other than co-star Nick Offerman, who played Leslie's colleague Ron Swanson—a libertarian who loves America and freedom.
Please know that the following tweets may contain sensitive language.
.@NRA @DLoesch our good-hearted show and especially our Leslie Knope represent the opposite of your pro-slaughter agenda – take it down and also please eat shit. 🇺🇸 https://t.co/Ar2YF4yoic

— Nick Offerman (@Nick_Offerman) February 22, 2018
Next up to bat was Leslie's fictional husband Ben Wyatt, played by Adam Scott (Ghosted). If you thought Offerman's response was blunt then you haven't seen Scott's, which was short and to the point. The Mayor of Ice Town sure knows how to keep things cold.
Hey @nra please stay the fuck away from Leslie Knope. https://t.co/Lr2HCeN7qp

— Adam Scott (@mradamscott) February 22, 2018
Finally, show creator Michael Schur (The Good Place) tweeted his opinion, including some words from Poehler, who doesn't have a Twitter account.
Hi, please take this down. I would prefer you not use a GIF from a show I worked on to promote your pro-slaughter agenda.

Also, Amy isn't on twitter, but she texted me a message: "Can you tweet the NRA for me and tell them I said fuck off?" https://t.co/YXSdzCdvdd

— Ken Tremendous (@KenTremendous) February 22, 2018
Of course, once the cast and crew spoke out, others began chiming in. Here are a few other reactions to the NRA's tweet.
It is MIND BOGGLING that the NRA would use a Leslie Knope GIF when even Ron Swanson would tell them to fuck off

— rachel leishman (@RachelLeishman) February 22, 2018
Leslie Knope's reaction to seeing you use her picture. pic.twitter.com/qW1XeDM2JN

— Chloe (@chenning81) February 22, 2018
My favorite tweets so far this morning are the Parks and Rec actors getting mad at the NRA for using an Amy Poehler GIF from the show in their tweet of support to Dana Loesch. Lol

— Miller Time (@hoosiercub34) February 22, 2018
This is also Leslie Knope: pic.twitter.com/l61cQ0usHr

— Christian La Mont (@OfficialCLM) February 22, 2018
Dana Loesch: pic.twitter.com/0R4mY6Wjx1

— Jonathan Adams (@JonathanAdams) February 22, 2018
We wonder if Leslie's dream man Joe Biden has anything to say about the matter?
Parks and Recreation, Streaming, Netflix and Hulu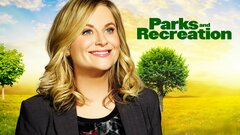 Powered by