5 Comedy Series We'd Love to See Return to TV
There's no denying that TV reboots and revivals are all the rage at the moment, but it was recent news from NBC that an Office reboot may be in the cards that has fans crazed. It wouldn't be the first comedy to get the revival treatment—fans saw the return of Will & Grace as well as Larry David's Curb Your Enthusiasm in 2017.
But David's HBO hit isn't the only show that has made a triumphant return. Fuller House (a spinoff of the '90s favorite Full House) is already in its third season on Netflix. And Roseanne is also slated to come back in March 2018, with the entire original cast returning.
Since laughter never goes out of style, and many old favorites are returning, what else can we do but hope that some other old titles will pop up as well? Below see a few comedy series that we'd like to see return to the small screen:
Parks and Recreation
Undoubtedly on par with The Office as a comedy, Parks and Rec is the kind of show that made us laugh while making it look effortless. Sure, they wrapped things up in the series by jumping forward in time during the finale episode, but so did Will & Grace! Viewers were given iconic characters like Leslie Knope (Amy Poehler) and Ron Swanson (Nick Offerman) to love, and that same love keeps fans hoping that Parks and Rec will have a similar fate to its series peers who were resurrected.
30 Rock
Keeping in the canon of mid 2000's NBC comedies, Tina Fey's hit series about a crew working on a sketch comedy show in the famed 30 Rock building is definitely worthy of a revival. A buddy comedy in the truest sense, Liz Lemon (Fey) and Jack Donaghy's (Alec Baldwin) friendship is the highlight of a show that makes fun of itself with memorable musical numbers. If the show were to return, the rest of the original cast of characters would have to do the same since 30 Rock wouldn't be the same without Jenna Maroney (Jane Krakowski), Tracy Jordan (Tracy Morgan), and Kenneth "The Page" Parcell (Jack McBrayer).
The Fresh Prince of Bel-Air
It was a '90s hit that continues to spark interest through reruns, but what would The Fresh Prince look like nearly 30 years after its premiere? Surely it would be a scene that any fan would appreciate. Maybe Will Smith would have traded his baggy neon clothes for trendy 21st-century fashions? In any case, we're positive he and his Bel-Air family would be up to their usual comedic antics. TV can only be improved by more of Alfonso Ribeiro's Carlton dance, right?
Malcolm in the Middle
This Fox comedy which ran for six years, has been openly discussed by former cast members who have repeatedly expressed interest in a reunion, and all that can be said is "please and thank you." Frankie Muniz, who recently appeared on Dancing with the Stars would surely reprise his role with the same humor fans adore. Yet it's the idea of seeing Breaking Bad baddie Bryan Cranston return to his goofball role as dad Hal that would make a revival of Malcolm something truly special. Since the cast are no longer children it would be fun to see what kind of trouble Malcolm (Muniz), Reese (Justin Berfield), and Dewey (Erik Per Sullivan) could get into as adults.
Seinfeld
The show about nothing is still a show worth something to fans, as Seinfeld continues to elicit laughter from audiences of all ages. Larry David's series about comedian Jerry Seinfeld and his eclectic set of friends is definitely one of the comedies that would excel if rebooted, of course that would require all of the actors to return. This topic was broached in a season of Curb Your Enthusiasm years ago, and maybe that's the closest fans will get to their beloved Seinfeld reunion, but one can hope. If anything, that's what all the revivals have inspired so far.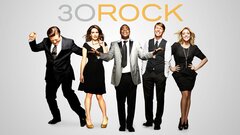 30 Rock
where to stream