QUIZ: Are You a Ron Swanson Expert?
Parks and Recreation's Ron Swanson might be one of the most quotable TV characters of all time. This lovable curmudgeon enjoyed the simple things in life: a rare steak, breakfast buffets, and a damned good whisky. You can't get more American than that!
RELATED: The 12 Crustiest Curmudgeons Ever Seen on TV (PHOTOS)
Even though the show has been off the air for nearly two years, we wanted to find out how well you remember Ron's most memorable lines. Take the quiz below and test your knowledge of all things Swanson.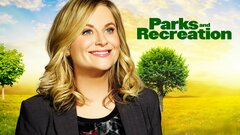 Powered by