11 Unforgettable TV Female Friendships in Celebration of Galentine's Day
The day before Valentine's Day, there's another special holiday that ladies everywhere take part in: Galentine's Day. First introduced to the world in 2010, thanks to Parks and Recreation, the holiday quickly became an annual tradition for girlfriends everywhere.
Celebrated the day before Valentine's Day, February 13th, Galentine's Day is a day for ladies to celebrate other ladies and their most meaningful friendships. "Oh, it's only the best day of the year. Every February 13th, my lady friends and I leave our husbands and our boyfriends at home, and we just come and kick it, breakfast-style," Amy Poehler's Leslie Knope said on Parks. "Ladies celebrating ladies."
See Also
Some of our favorite TV characters just can't seem to get lucky in love.
There's no one specific way to celebrate Galentine's Day. Whether you choose to go out for brunch, grab some drinks, participate in a little retail therapy (#TreatYoSelf), or maybe all three, as long as you're with your girlfriends, then you're doing Galentine's Day right.
Here's our list of the most enviable female friendships in TV history, just in time for Galentine's Day.
Ann Perkins and Leslie Knope – Parks and Recreation
The friendship that began the tradition of Galentine's Day. These two best friends are the ultimate #friendshipgoals. While Ann is there to pull Leslie back from her crazy ideas, Leslie is there to make sure that Ann remembers how great she is. Although they are complete opposites, their support for one another is unwavering.These two Pawnee Goddesses show us that the best thing you can do is have your best friend's back no matter what happens.
Dorothy, Blanche, Rose, and Sophia – The Golden Girls

The theme song says it all, "Thank you for being a friend." The fabulous foursome of Floridians showed us that life after fifty could be better than life before as long as you had your best girlfriends around. If there is any lesson these woman can teach us, it's this: if you can't count on your friends to eat cheesecake with you, who can you count on?
Riley Matthews and Maya Hart – Girl Meets World
We have to be honest, we still haven't accepted the fact that Girl Meets World was canceled. Riley and Maya continued Disney's long history of showcasing steadfast female friendships. The duo conquered middle school and high school together, all while dealing with real-world issues teenagers face today. They reminded each other of their worth and always put their friendship above anything else. While we may not be see them sitting in a bay window anytime soon, we'll always remember their strong bond.
Meredith Grey and Cristina Yang – Grey's Anatomy
With three words, Grey's Anatomy's Christina and Meredith sealed their friendship forever: "You're my person." The now-accomplished surgeons started out as interns at Seattle Grace together. Through the years, they survived ferry crashes, bomb explosions, breakups, makeups, and more. And whenever there was a hurdle they couldn't get over, they danced it off.
Betty and Veronica – Riverdale
Riverdale premiered just a few short weeks ago, but there's no denying that this iconic friendship is one of the best things about it. It would have been easy to pit the two teens against one another in the quest for Archie's heart, but the show's creators/writers instead chose to make them allies. While the love triangle is most likely to bubble up again (we've read the comics), we're certain Betty and Veronica will be able to hash everything out over a couple of milkshakes.
Emma Nelson and Manny Santos – Degrassi: The Next Generation
Degrassi High School was the worst. Luckily for these two, they had each other to help them along the way. Whether it was mourning a death of a friend (R.I.P., J.T. Yorke) or fighting an eating disorder, these girls stayed strong—together. And while Degrassi has tried to recreate this friendship throughout its different seasons and incarnations, we all know that there can only be one Emma and Manny.
Lorelai and Rory Gilmore – Gilmore Girls/Gilmore Girls: A Year in the Life
It's hard to find a more iconic mother-daughter duo than Lorelai and Rory Gilmore, and the recent Netflix revival reminded us what an incredible bond these two have. Hopefully, we'll have a chance to see them together once more, especially after that shocking ending that left us all wondering what's next.
Kimmy Gibbler and DJ Tanner – Full House/Fuller House
Getting to live right next to your best friend is awesome. Getting to barge into their house whenever you wanted is even better. These two took it one step further when Kimmy moved into the Fuller household on Fuller House. Now adults, we get to watch Deej and Kimmy tackle motherhood, love, and the wild mishaps that happen in their lives. Nothing can stop these two; the she-wolf pack will forever stay strong.
Regina and Emma – Once Upon a Time
Regina and Emma didn't start out as friends—not even close. But through the years, these two have gone from enemies to genuine friends. Some might say it's the magic, we say it's love.
Carrie, Miranda, Samantha, and Charlotte – Sex and the City
The women of Sex and the City came, saw, and conquered New York City—wearing the chicest wardrobe this side of Central Park. They lost a lot of along the way, including plenty of men, and that one time Carrie had her shoes stolen at a party, but one thing they never lost was their love for one another.
Lucy and Ethel – I Love Lucy
How could we create a list of the greatest on-screen female friendships of all time and not include Lucy and Ethel?
What would Lucy be without Ethel? Imagine if she had to embark on all of her harebrained schemes alone; who knows if her marriage to Ricky would have survived!
Happy Galentine's Day! Let us know in the comments how you'll be celebrating.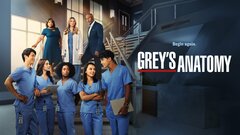 Powered by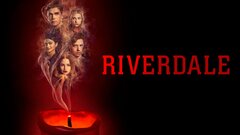 Powered by