9 Female TV Bosses We'd Like to Work for IRL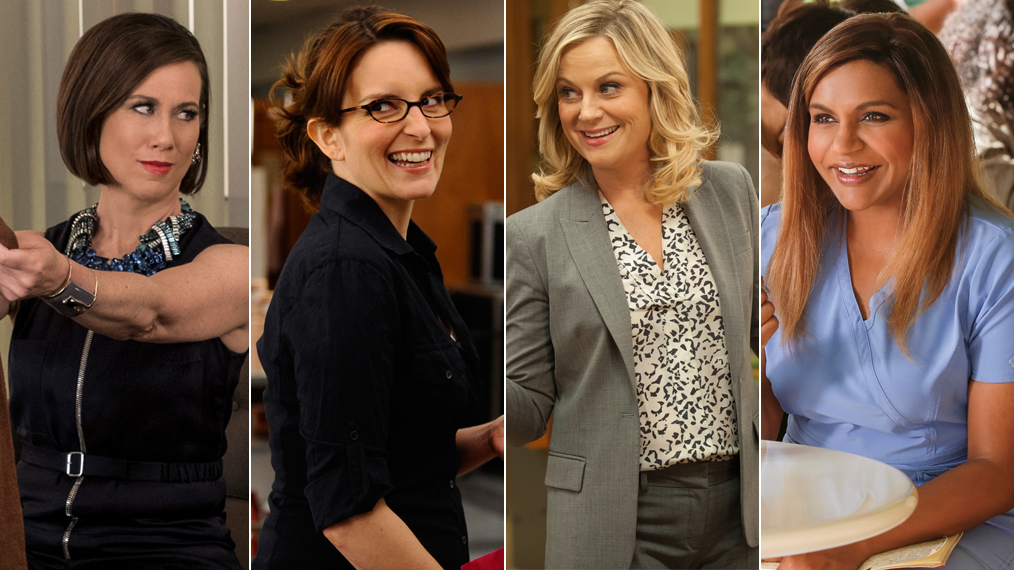 We're all guilty of watching television and having no desire to work for someone or a group of people who occupy our TV boxes. But if you're patient, you'll find fictional bosses we wish existed IRL and for whom we'd like to work.
We've compiled a list of the most empowering female bosses on TV. One woman has shattered the toughest glass ceilings to break by potentially becoming the first female U.S. President (this is left as a cliffhanger), another woman is an empowering editor-in-chief of a fashion magazine, and another is a private investigator trying to seek justice. One thing that they all have in common is that they are fierce AF, ambitious and aren't willing to settle.
1. Jacqueline Carlyle – "The Bold Type"
Jacqueline Carlyle is not your mother's or your grandmother's boss. She is the editor-in-chief at Scarlet Magazine, a fashion-forward print magazine. The tired cliche of an unlikable boss (too often reserved for females) is updated in Freeform's The Bold Type in the form of Carlyle as a fearless leader and supportive mentor. She is an empowering role model to the millennial women who are employed by the fashion magazine. The only thing left to seal the deal would be if she was nominated as an honorary millennial by her staff. She reminds Jane (Katie Stevens) that setting ambitious career goals is attainable and doesn't need to be sacrificed in favor of maintaining a love life, or having a healthy relationship with her BFFs.
2. Mindy Lahiri – "The Mindy Project"
Mindy Lahiri is possibly the most relatable hot mess on TV on Hulu's The Mindy Project. She is an OB/GYN in the practice of Shulman's Women's Health Associates. Mindy is not a one note personality. We'd imagine a typical day with her as our boss would include roasting our ex-partners on Twitter during lunch, planning the next office Christmas party in advance during the summer, and quoting our favorite girl crushes. Oh, and, of course, delivering babies.
3. Miranda Bailey – "Grey's Anatomy"
Quitting is not in Miranda Bailey's vocabulary. Miranda has risen in rank at the fictional Seattle Grace Hospital and is now Chief of Surgery. She is as tough as nails but has a surplus of support and advice to give to her former interns who have worked alongside her during their tenure. Being independent and working alone is where she thrives, so you if you want to keep up with her momentum, you may have to hustle.
4. Alice Vaughan – "The Catch"
Alice Vaughan may be a hopeless romantic (I mean, she fell for a con-artist even after outing him) but she is loyal and fearless so we'll forgive this blind spot. She is a private investigator who co-founded Anderson/Vaughan which is based in Los Angeles. Her tribe is her work family, which includes her BFF and business partner, Valerie Anderson. Alice and Valerie have each other's back, and their friendship is ruled by transparency. Who needs coffee? Working alongside a group of fierce and diverse females would be plenty of incentive to get up early in the AM.
5. Diana Trout – "Younger"
There's no such thing as a dull day working under Diana Trout. She is the head of marketing at the publishing house Empirical and the boss of Liza Miller (Sutton Foster). Her desire to follow inconsistent fashion trends (remember her obsession with statement necklaces?) may need some attention, but she is consistently generous with her time and expertise. Her methods of discipline may be stiff and methodical but she has a sarcastic sense of humor that is laugh-out-loud funny and charming.
6. Cookie Lyon – "Empire"
You will either love or hate Cookie Lyon. While she's not a traditional boss, I would argue that Cookie originated the side hustle because she went from a drug dealer to a rehabilitated civilian who is now a member of Empire's Board of Directors. Doing business with her may be a match made in hell, but being represented by her would be preferred. She has an encyclopedic knowledge of hip hop music and knows which sounds will be successful on the hip hop, rap, and contemporary R&B charts. Her radar for good sound and rhythm is unmatched in the business. She has elevated herself from a music fan to a full-fledged business woman in the music industry.
7. Cassie Nightingale – "The Good Witch"
Cassie Nightingale is a human version of a Hallmark holiday card because she has motivational one-liners that are worthy of being shared. Cassie owns the Bell, Book and Candle boutique in downtown Middleton and runs a bed and breakfast at her family's home, Grey House in The Good Witch. Don't worry; her witchcraft is kept relatively good-spirited, so she won't perform any voodoo spells on you. Cassie's optimism is contagious and spreads to her customers, close friends, and family members upon contact. She helps elevate people's spirits and is thoughtful in choosing her words which are able to penetrate the toughest of exteriors. After interacting and working alongside her, newcomers and locals alike have a feeling of rejuvenation in meeting their next challenge or goal that life throws their way.
8. Leslie Knope – "Parks and Recreation"
Leslie Knope is sunshine personified. But for some reason, a few of her colleagues take her bright spirit for granted. Having her as a boss would be great because she is warm, kind and uplifting. She's the go-to leader for boosting team morale even if she doesn't reap the benefits of her charitable efforts. She is a selfless person, willing to help other people who may not have the same privileges. She's optimistic when things don't go according to plan and is ready with a megaphone, notebook, and pencil to address, and potentially solve, the grievances of her community and no matter how much push pack she gets, she perseveres.
9. Liz Lemon – "30 Rock"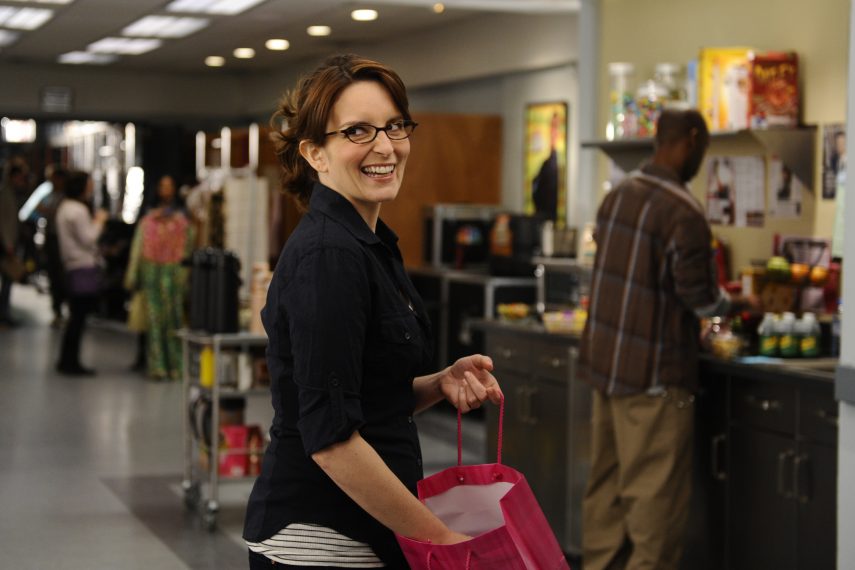 If Leslie Knope and Liz Lemon existed in the same universe, we are convinced that they would be BFF. But alas, this fantasy didn't come to be. Liz is the head staff writer of a comedy writer's room on 30 Rock. Liz Lemon is funny without trying, always understanding, and takes the blame when it's not her fault. Leslie and Liz already have a few things in common. Liz is a boss who highlights the talents of her writing staff and is a huge collaborator. In general, the writer's room is a dysfunctional mess because of all the different personalities at play. But without her there the show would arguably not go on, literally. Just a disclaimer: Liz is a perfectionist so prepare to write and edit your joke until you run out of steam.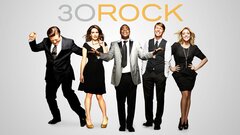 30 Rock
where to stream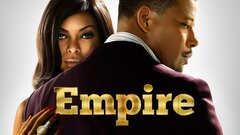 Empire
where to stream