Wait for iiiiiit: James Roday and Dulé Hill Preview 'Psych: The Movie'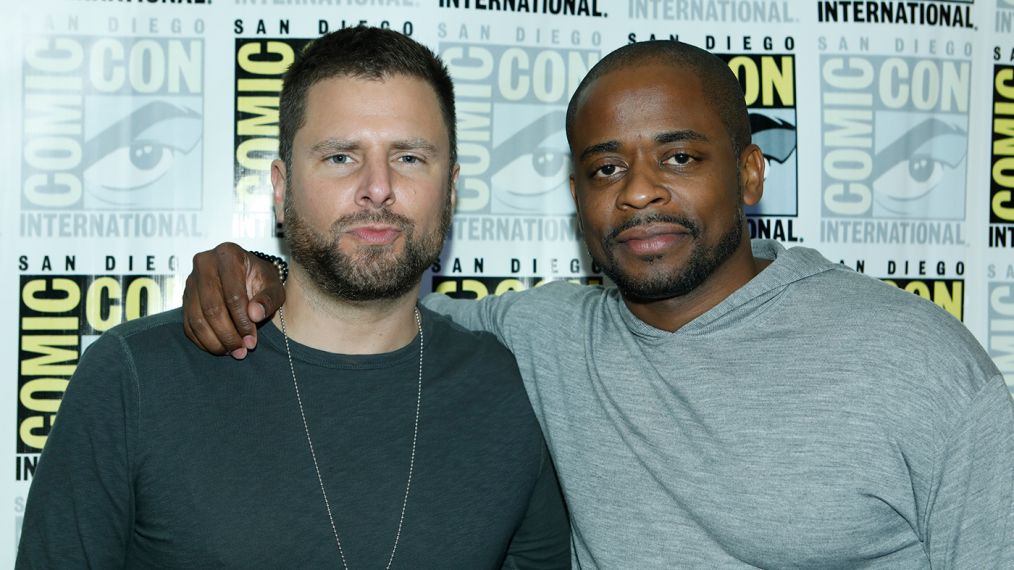 Christmas comes early this year for fans of TV's Psych. The series ended in early 2014 but returns for an all-new, 2-hour caper in Psych: the Movie. And after talking to series stars James Roday (who also cowrote the film) and Dulé Hill, it's hard to decide who is more excited — the actors or the series' loyal fans, who call themselves "Psych-Os."
The film picks up three years after the events of the series finale, with fake psychic detective Shawn Spencer (Roday) and his best friend, Burton "Gus" Guster (Hill), about to open their new office in San Francisco, the cleverly named "psychphrancisco" — a replica of the Gremlins curiosity shop. They and their usual cohorts, including Shawn's fiancée Juliet (Maggie Lawson), his father Henry (Corbin Bernsen), the San Fran chief of police (Kirsten Nelson) and Detective Carlton Lassiter (Timothy Omundson), come together during the holidays after a mystery assailant targets one of their own.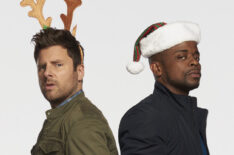 See Also
Plus, the actors reveal which shows they miss the most on TV.
But the film reunion faced a major setback when, shortly before shooting was set to begin, Omundson suffered a stroke. "We were all very taken aback and shocked and scared," Hill says. "Our whole world turned upside down." A major rewrite was needed to allow the beloved actor to focus on his health and recuperate. "We set out to tell one story, and then got a pretty big curveball thrown our way," says Roday. "When it comes to anything in life, when you're faced with great adversity and incredible challenge … you really sort of rise to the occasion and pull out your best stuff. And in many ways, I sort of think that's what happened. Here, we sort of used it as a rallying cry, and we all came together and elevated the material in honor of Tim and as a tribute to him, really."
"Thankfully, he's making a great recovery and making great strides," shares Hill.
Not only does the series' main cast reunite for the film, but cast regulars and several guest stars also return. "If we'd had our druthers, we would've had every single one of our favorite guest stars come back and populate this film," says Roday, but he lists Ralph Macchio, John Cena, Jimmi Simpson, Julianna Guill (who'll appear in a new role) and Kurt Fuller as returning faces. Actors new to the Psych franchise include Zachary Levi as the film's villain, Hill's real-life fiancée Jazmyn Simon as Gus' love interest and, making her acting debut, WWE Superstar Charlotte Flair. "As you can imagine, she kicks some ass," Roday reports.
"As we did with the show, there were kind of no rules. We sort of bounced around and did whatever we wanted," says Roday, adding that the freedom of a feature-length film meant taking all of the playful fun of a Psych episode and elevating it to a new level. "Everything is just bigger and better. Even though it's the same, it's familiar, but it has grown," marvels Hill. "Psych is stepping it up. It's been three and a half years, and we're coming back bigger, badder and harder. We're Psych-ing it harder!" It's hard to not smile at Hill's enthusiasm. "It's classic Psych: a fastball down the middle, super-fun ridiculousness, caper-esque adventure," says Roday. "It's sort of a celebration of the classic construct."
See Also
'Psych' stars James Roday, Maggie Lawson, Kirsten Nelson and Corbin Bernsen chat about the move from Santa Barbara to San Francisco and into one very special set.
Even though the cast and crew were apart for more than three years, Hill reveals, "It was really it was as if no time had passed at all." And he says that rediscovering his chemistry with Roday was instantaneous: "Once we said 'Come on, son,' once or twice, we were good to go!"
When the series wrapped, Roday was confident that it wasn't the end. "I think there was an overriding feeling that we weren't actually done yet. So it was always a matter of 'when' more than 'if,'" he says. "I mean, off the air for three and a half years is certainly long enough to be missed but hopefully not forgotten."
And when pressed if this film is a one-time event or the first of several, Roday reveals that if the fans want more, he and Steve Franks will happily make more Psych movies. He slyly teases, "You know, Halloween has always been pretty important in the Psych lore, so if we were to do another holiday-themed movie, my guess is that Halloween would come up pretty quick."
Over its eight-season run, Psych offered fans '80s pop culture references and a plethora of Easter eggs, both of which became hallmarks of the franchise. This tradition continues in the movie. The new office resembles the pawn shop seen in the '80s classic Gremlins, and Hill sets up another surprise: "You can't really have a Psych special without some singing," he says, hinting, "When the voice starts to croon, pay very close attention." Roday also teases, "Without giving any real spoilers, I can tell you that there's a pretty fun Easter egg in there that may or may not take place in waking life that was more fun than you can shake a stick at to shoot."
These cryptic clues may not make sense quite yet, so fans will just have to, in the words of Shawn Spencer, "Wait for iiiiiiiiiiit."
Psych: The Movie, Thursday, Dec. 7 at 8/7c, USA Network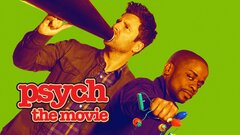 Powered by