Charlotte Flair Reveals What It's Like Growing Up WWE Royalty
When WWE Superstar Charlotte emerges from the entrance ramp in an eye-catching sequined robe, she exudes the poise of a Wonder Woman.
In short order, the daughter of Ric Flair paved her own path in the family business and is respected today on her own merits. The Queen City native performs with such confidence, you would never know the heartache and struggles she endured to get to this point.
That is until now as Charlotte, real name Ashley Fliehr, collaborated with her Hall of Fame father and author Brian Shields for Second Nature: The Legacy of Ric Flair and the Rise of Charlotte. The follow-up to Flair's best-selling To Be the Man autobiography is unique in that it threads two perspectives and stories together.
Flair grapples with coming to terms that his in-ring career was winding down with an induction in the Hall of Fame and his last match with Shawn Michaels at WrestleMania. On the other end Charlotte is growing up and working to find herself, which isn't without her share of bumps in the road.
"I had to really think if I wanted to really open up and share," she said. "It was an up and down process. One day I would be like, 'I know I can do this.' Then the next it would be, 'No, this is a bad idea.' It ended up being very therapeutic when I committed to wanting to make a difference for people. That is when the journey helped, and here is the finished product."
Charlotte holds nothing back delving into what it was like being the child of pro wrestling royalty. She chronicles the impact the divorce of her parents had, surviving a tumultuous marriage and witnessing her late brother Reid's battles with substance abuse.


Weeks before the release of the project, Charlotte's father was hospitalized for what would be revealed as early stages of kidney failure and congestive heart failure. There was worry the 68-year-old wouldn't make it, but he did. The book was released without delay. "I wouldn't be here today if it weren't for his 40 years and his career," Charlotte said. "This was something we looked forward to doing together. At the same time, my dad knew I could handle it and couldn't be prouder of me to represent him."
Author isn't the only title the consummate athlete will add to her resume. Charlotte has a role in USA's Psych: The Movie in December. She portrays Heather Rockrear, the accomplice to Zachary Levi's Thin White Duke.
"When [writer and Psych star] James Roday approached me, I was super honored," she said. "I was like, 'You want me to be in the movie?'"
The budding actress enjoyed the fact she had her own trailer and took plenty of pictures. It was like entering a new world. "One thing is we're live [in the WWE] all the time. So, being able to have a retake after retake after retake, I was like, 'I wish I can do this on SmackDown sometimes.' It was totally different, but playing a character that is pretty much an ass kicker or badass chick, it was easy to translate that because that is what I play in WWE. I am essentially almost playing the same character. Just not in wrestling gear."
During a recent trip to Los Angeles, she attended a Dancing with the Stars show to support co-worker and contestant Nikki Bella. Charlotte ended Bella's record-breaking Diva's title reign, which took her to another level.
"To see her take this next step in her career on Dancing with the Stars, it was inspiring," Charlotte reveals. "Also, that is why the division is so strong right now. We all work together and support each other. That's what is showing in our work. I think that's why we are getting the opportunities we are getting."
"Second Nature: The Legacy of Ric Flair and the Rise of Charlotte" is available now
Watch WWE SmackDown Live, Tuesdays, 8/7c on USA Network
Catch Psych: The Movie in December on USA Network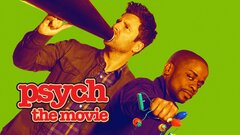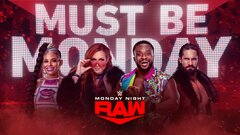 WWE Raw
where to stream