Ask Matt: 'Girlfriend' Getting Crazier, 'Star Trek: Discovery,' Changes on 'NCIS' and More
Welcome to the Q&A with TV critic (also known to some TV fans as their "TV therapist") Matt Roush, who'll try to address whatever you love, loathe, are confused or frustrated or thrilled by in today's vast TV landscape. One caution: This is a spoiler-free zone, so we won't be addressing upcoming storylines here unless it's already common knowledge. Please send your questions and comments to [email protected] (or use the form at the end of the column) and follow me on Twitter @TVGMMattRoush. Look for Ask Matt columns on most Tuesdays and Fridays.
Crazy Ex Is Insanely Good
Question: Last week was a good one for TV comedies—The Middle, Speechless, Modern Family and The Good Place seemed particularly good, but Crazy Ex-Girlfriend, I thought, was the best of the best. I just had to write in because how fantastic was Friday's episode? It just feels to me like this might be the quintessential episode of the series. It feels like this is something the show has been writing towards for a long time, and it was just so tremendously well executed on every level. I love how they managed to reference and build on the show's past, and every single major character had at least one significant emotional moment tonight that really resonated—even Greg, who wasn't even actually there.
I also appreciate that even though they were dealing with very serious themes tonight regarding Rebecca's personal and medical history, it was still as funny as it ever has been. Rebecca's imaginary revenge movie was hilarious, and the episode overall seemed like it had a larger quota of laugh-out-loud moments than usual, especially considering how serious the storyline was. And when Rebecca did THAT thing with THAT character at the end of the episode, I literally screamed at the TV. And how great were the songs? Josh Groban has guested before on TV shows, but none have used him as effectively or as humorously as this. I've mostly resigned myself to the fact that this show is probably never going to receive the major Emmy love that it so richly deserves in the comedy categories, but I feel like if any episode had the slightest chance of breaking through, it would be this one they should send out on the screeners. It was just so great on every level. Your thoughts? — J
Matt Roush: Couldn't agree more. I'm just barely keeping up with this eternally underwatched show any more because of the glut of TV, but when Icaught up with this episode over the weekend, I was knocked out by its bravado and its genius. And you've got to give the show and Rachel Bloom credit for doubling down on its main character's off-putting neuroses, almost daring you not to turn on her. But as Josh Groban sang in that brilliant "End of the Movie" song, and which I would like on a T-shirt right now: "Life doesn't make narrative sense." (The songs for jaded Heather and zoo aficionado Nathaniel the week before were also spot-on.) I hope Rebecca's trip back home this week brings her somewhat out of her funk, because I'm not sure I can handle an entire season that goes so dark, but maybe her doing THAT thing with THAT character was Rebecca actually hitting bottom. Regardless, always happy to shine a little light on this demented, inspired sleeper.
---
Will the TV Industry Discover Discovery?
Question: I have a rant, which is then followed by a question. So many people are complaining that Star Trek: Discovery is on CBS All Access and that you have to pay for it. I appreciate that it's a lot to ask people to sign up for another platform. But what I don't understand is why people don't realize that this is the only way the show could exist. Just watching the incredible, almost cinematic action sequences and effects, it's clear that this is a show that's too expensive for network TV and could only exist by generating this new revenue stream. The show is licensed to Netflix overseas, which is no doubt also generating a pretty penny. People shouldn't be complaining that it's not on TV, they should be glad that this new platform has been created to allow this wonderful show to exist in the first place.
Now for my question: What do you think the likelihood is of this show being recognized come awards season. In my opinion, it's unlike anything else on TV; I love the characters, the sets, the cinematography, the effects, the acting, and I look forward to it more than anything week in, week out. Will this be overlooked because it's a genre show and/or because it's on CBS All Access? — Andrew
Matt Roush: You're not the first, but you may be the most impassioned, to make the point that Discovery probably wouldn't exist at all if it weren't for CBS's efforts to legitimize its own streaming service. (Ditto for The Good Fight, because CBS wouldn't have commissioned a Good Wife spinoff for the network alone.) But there's a limit to how many subscriptions any one TV viewer will be willing to maintain, so I get the other side of the argument.
I also agree that Discovery's production elements are out-of-this world, and those aspects may well be acknowledged when it comes time for Emmy nominations, at least in the Creative Arts technical categories. Beyond that, it will probably be a tough sell—not so much because of the platform, but because of the genre. There's no prejudice against shows on streaming platforms (look at Hulu's The Handmaid's Tale), in fact probably the opposite. Although The Good Fight was pretty much ignored last year, so maybe this is one too many for industry insiders as well.
---
Change Never Comes Easy on NCIS
Question: How many die-hard NCIS fans are as unhappy as I am with Maria Bello's insinuation into the show's previously well-woven fabric? Last week's episode was such a disharmonious mess of lame writing and forced situations that I actually stopped watching three-quarters of the way through. What has happened to the previously easy and often humorous chemistry? Bello's scenes with Gibbs, McGee and Abby were awkward, and she was obviously trying to be "perky." Not her forte. All the aforementioned cast has gotten along fine without her profile pronouncements—also her input is basic and unnecessary. Another point: The new Brit agent is out of place, puffs up the cast and serves only to dilute the warmth and intimacy that has so distinguished the show. And where is Ducky? Supposedly on sabbatical, but he is sorely missed. Jimmy is overwhelmed with his responsibility and overacts in every scene. And this fragmentation is happening even before Pauley Perrette's ominous departure. Woe to the show. — Michaela
Matt Roush: It would be more surprising to hear die-hard fans enthusiastically embrace the new arrivals on the show. This is quite obviously another transitional year for NCIS, and those who loved the show at its peak and in its prime are understandably disconcerted by all of the departures and changes, which haven't finished yet. Regarding Ducky and David McCallum: My understanding is that the actor chose to cut back his time on the show this season to spend more time with his family on the East Coast. (He has traveled back and forth through the run of the show, and even a trouper like McCallum deserves a break.)
What's remarkable is that even though NCIS's ratings aren't what they used to be, they're still incredibly robust by network standards, and as we report in this week's Mark Harmon cover story of TV Guide Magazine, it remains the world's most-watched show, with 47 million viewers in six continents. So while discontent is to be expected, loyalty remains high. (The magazine also lists 15 top episodes, with actors contributing their favorites. See if you agree.)
---
Staying Up Later With Secretary
Question: Why do you think CBS moved Madam Secretary to 10 PM/9c on Sunday night? It's a death knell, especially when it is delayed with football running over time. It was always a consistent top 25 show. — Betty
Matt Roush: This question gets asked every time another series inherits that unenviable time period in the last hour of CBS's Sunday lineup. And my answer is invariably the same: Something has to air in that time period, and it's not so much punishment as it is the network's desire to keep producing and promoting new shows each season, giving them exposure in plum time slots like the post-60 Minutes hour. CBS figures the loyal Secretary fan will follow it into the later hour—and thankfully so far this season, when the network has officially started the post-football lineup a half-hour later at 7:30/6:30c, CBS has been able to stay fairly close to that schedule. (Typically, when there's a significant overtime, the show airing last is in danger of being pre-empted altogether.) CBS factors all of these elements into their expectations for a show's performance. I doubt Madam Secretary is any real danger for the immediate future. (Those who've been asking about the return of Elementary, which aired in that time period last season: CBS hasn't announced its midseason plans yet, so no word.)
---
Yee-Haw!
Question: Following your recent recommendation of Godless on Netflix: More good news for Western fans! I hear that Kevin Costner is currently filming a Western series called Yellowstone that should air on TV next year. I was so excited to hear this. This should be a great show, and I will be waiting to get all the scoop from you, Matt. — Unsigned
Matt Roush: Yes, I neglected to mention this when discussing the possible renaissance of the Western genre on TV. Yellowstone is expected to air sometime in 2018 on the soon-to-be-christened Paramount Network on cable (formerly Spike). As soon as I get a chance to see it, I'll report back.
---
"TGIT" at Midseason
Question: Following your recent response on ABC and TGIT, any idea when the Grey's Anatomy spinoff and For the People will be airing? Seems risky to have TWO new shows in the TGIT lineup this spring, given shorter episode orders for Scandal and How to Get Away With Murder. — Al
Matt Roush: Midseason announcements, at least for the first wave (roughly January through March), will probably start trickling in over the next few weeks—ABC did just confirm March 11 as the start date for American Idol, though no real details beyond that. So no word yet, but I'd be surprised if the Grey's firefighter spinoff wasn't already set for Thursday. Not so sure about the legal drama, which could just about air anywhere. (Yes, it's that ordinary.)
---
Are Daytime Soaps Due for a Comeback
Question: With reboot fever all the rage, do you think the daytime soap opera could be next? Or is it too soon? — Jose
Matt Roush: Or maybe too late. This is less about the shows than about the business model that has made the daily daytime drama such an endangered species. Of course it's possible, given the ever-changing nature of the industry and the exploding number of platforms, that the daily soap could make a comeback on some other sort of delivery or streaming service, but I doubt you'd find many analysts who'd be bullish about a widespread return to the format on the broadcast networks.
Dazed By Days
Question: Really??? How about putting some realism into Days of Our Lives? I have watched it since it began, but it's getting a bit too unreal. Digging people up from their graves after they've been dead for two years to bring them back to life might be a stretch, don't you think? Don't people decay??? It's bad enough they bring them back after being dead for, oh, two or three days. I realize it is just a show, but a little realism would be nice. I'd love it if my daughter and my husband could be brought back. Oh, and all the people that play doubles is getting a bit old, also. The poor people of Salem never know who they are talking to. — A fan that might no longer be, Judi
Matt Roush: OK, I had to go outside help for this one. Not just because the subject matter is so berserk, but because I can't even pretend to have a working knowledge of daytime TV content. (Keeping up with prime time and streaming shows is impossible enough anymore.)
So I turned to my pal and colleague Ed Martin of Media Village, who has been watching Days for eons and, next to our own invaluable Michael Logan, knows more about the daytime soap biz than most. Here is his response:
Ed Martin: Ack. Soaps bring characters back from the dead all the time. But they are never reanimated after rotting in a coffin for years. There is always a strained plot twist of some kind in which we learn that the person was never really dead to begin with. Just placed in suspended animation by mad doctors, or replaced by dead look-alikes … that kind of thing. There is always a larger-than -life villain pulling the strings. This is nothing new, especially on Days, which early in the aughts had a storyline in which many major characters were savagely murdered on camera. When ratings tanked, they were all brought back good as new, courtesy of science, top doctors and plastic surgeons. Right now Days is bringing back a super-popular gay character named Will Horton who was murdered two years ago, just in time to ruin the wedding plans of his widowed hubby Sonny and Sonny's new love Paul. Does this help?
Matt Roush: Don't ask me! This is one crazy rabbit hole. (And I thought Dark Shadows was pushing it when I was a kid.) But it does suggest that anyone watching Days of Our Lives and hoping for realism may be watching the wrong show. This Is Us, anyone?
That's all for now, and we'll pick up the conversation again soon. Thanks as always for reading, and remember that I can't do this without your participation, so please keep sending questions and comments about TV to [email protected] or shoot me a line on Twitter (@TVGMMattRoush), and you can also submit questions via the handy form below.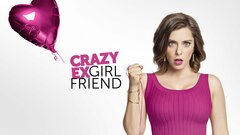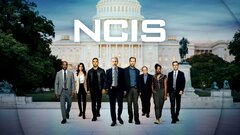 NCIS
where to stream