The CW Developing New Takes on 'Friday the 13th', 'The Notebook', 'Frequency'
From Friday the 13th to The Notebook, The CW is looking at more familiar titles for its next round of development. Network president Mark Pedowitz confirmed Tuesday that a long-rumored take on Friday the 13th is in development at The CW.
Friday the 13th joins several other franchises in various stages of development at the network, including updates on Frequency (previously set up at NBC), The Notebook, Little Women and Riverdale (based on the Archie comics).
"It's about the title," Pedowitz told reporters at the Television Critics Association press tour. "Franchises give you great auspices and a lot of great literary material to draw out of. I'm a great believer in titles and franchises. It makes it break out of the pack."
Previous online reports of the Friday the 13th development, as revealed by creator Sean Cunningham, suggested that the show would center on the city of Crystal Lake. In the case of Frequency, Jeremy Carver (Supernatural) is writing the pilot, working beyond the 2000 movie about a father who connects with his son in the future.
Greg Berlanti is behind Riverdale, a modern, edgier take on the love triangle between Archie, Betty and Veronica (written by Roberto Aguirre-Sacasa). Michael Weatherly is executive producing Little Women, from writer Alexis Jolly, who pitched a gritty, dystopian take on the classic Louisa May Alcott novel.
And as revealed Tuesday, Nicholas Sparks is adapting his novel The Notebook, later turned into a Rachel McAdams and Ryan Gosling movie, for The CW.
"It's going to be set after World War II," Pedowitz said. "It will make a lot of noise I hope."
One franchise Pedowitz has no plans to further mine, at least at the moment: DC Entertainment. The network already has DC titles Arrow, The Flash, iZombie and DC's Legends of Tomorrow in its arsenal.
"Last year at this time we had no intention of doing another DC project," he said. "But as characters were introduced on Arrow and The Flash, we began to realize this was a great opportunity to create the third leg of the stool (with Legends of Tomorrow). We have no intention of spinning anything else out."
Also at the press tour, The CW ordered new seasons of summer series Whose Line Is It Anyway? and Penn & Teller: Fool Us for summer 2016.
The network also confirmed that Britney Spears will guest star on Jane the Virgin this season, playing herself as a rival to Rogelio. Producers reached out to Spears after learning Jane was one of her favorite shows.
Asked about Nina Dobrev's exit from The Vampire Diaries, Pedowitz stressed, "We would have loved Nina to stay. She's welcome back anytime she wants to come back. Her character is sound asleep at the moment."
Pedowitz said he was "disappointed" in the lack of major Emmy nominations for Jane the Virgin, but added that the show's stars and producers "are out there to earn the nomination this year."
More TCA Coverage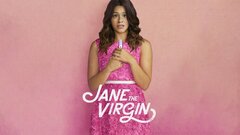 Powered by