CW developing a 'gritty' adaptation of 'Little Women'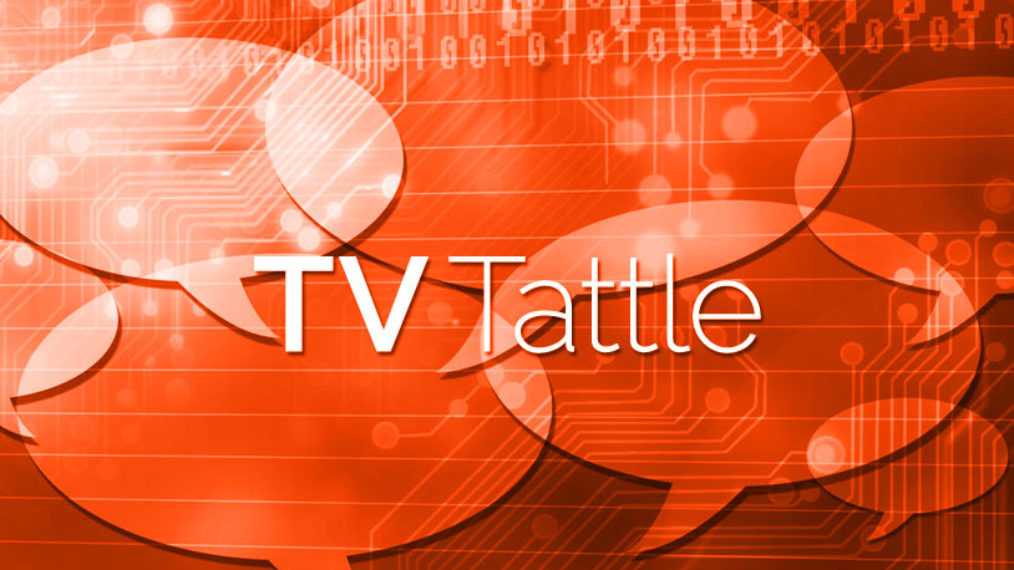 NCIS star Michael Weatherly is behind the project, described as "a hyper-stylized, gritty adaptation of the 1868 novel by Louisa May Alcott."
She's been offered the role of Glinda the Good Witch on the live NBC musical, according to E!. But if Beyoncé rejects the part, it may go to Orange Is the New Black's Uzo Aduba.
The former president will sit with the famed astrophysicist for the Season 2 premiere in October.
The Big Bang Theory star will play a charming hedge fund manager whom Mindy's parents think is the perfect match for an arranged marriage.
Legend will oversee the score, the soundtrack and all other musical aspects of the Underground Railroad drama.
Nearly a year and a half after jumping from ABC News to NBC Sports, Elliott may return to Good Morning America as a newsreader, according to Variety.
The gossip blogger shot a cameo on Monday, but it's unclear if he's playing himself.
"News is changing," Noah told critics today. "The way people are absorbing their news in soundbites and headlines little click links. … The biggest challenge (is) how do we bring all of that together, looking at through a bigger lens as opposed to just going after one course, which was historically Fox News." PLUS: Noah on Wyatt Cenac: "You're supposed to fight about things."
The African wildlife show about rival animal clans is getting a new name. "HBO can tell its lawyers to stand down, a new title is forthcoming," says a Nat Geo exec.
Mythbusters vs. Jaws and Air Jaws: Ring of Death are among four new shark-themed programs scheduled for the Aug. 29-30 weekend.
Last Men Out takes place during the last 36 hours of the war, when a single unit of 63 Marines was left in place.
They'll play mother and son of a family that likes to commit criminal acts in the drama based on the 2010 Australian film.
The insights into masculinity we're supposed to get from True Detective is actually on full display on Mr. Robot.
Ron Howard and Brian Grazer are behind the series set in 2032 that follows the first manned mission to Mars. The miniseries will mix fake footage with interviews with real scientists.
You can now get emojis based on all your favorite FX and FXX shows.
The At Seventeen singer writes in a lengthy Facebook post that Johnny Carson "broke the barrier Cosby tried to create." Cosby, she writes, thought she wasn't "suitable family entertainment."
The former ESPN star isn't a natural TV host, and HBO may realize that once their honeymoon is over.
"To play with time is a wonderful thing and we're playing with time all season — flashing ahead, flashing behind," says director Thomas Schlamme.
The reality show will follow 19-year-old Tyler Henry, who is "celebrities' go-to medium."
"I remember not being able to have the bagel or anything at (craft services) – we call it crafty – where it's just a table of food ready for you to eat whenever you want," she recalled on The View. "And I remember people were like, 'You can't eat that. You're getting fat.'"
Jace Alexander, who's directed more than 30 Law & Order episodes, allegedly possessed videos of underage children involved in sexual acts.
The one-hour documentary will explore the life of the Cuban leader.
Kit Harington is still in Belfast.
BET CEO and president Debra Lee thinks so: ""People said, 'Oh look, there's success over in those hills, let's go over there and try some of that.' I do think we are seeing the reward."
Check out the campy commercial directed by Fred Savage.
"We've communicated," she tells Extra. "Tracy's the one that I really hope we get to see come to our show this season. I know Tina (Fey) and I have both spoken of it… that if he is well enough, there is a place for him, and I really hope that happens."
From No. 1 "Always have a sob story handy" to No. 5 "Jealousy is attractive."
Ice-T, Kelli Giddish and Peter Scanavino are all part of Law & Order: SVU's baby fever.