Amazon Boss on Why It Didn't Revive 'Hannibal' and Why It's In Business with Woody Allen and the 'Top Gear' Guys
Amazon TV boss Roy Price doesn't want your canceled leftovers.
"We're not in the programming business," Price told reporters at the TV Critics Association press tour on Monday. What he meant was, he's not interested in uploading just "solid, good-ish shows"—the kind of lackluster fare that the networks famously program in the 8:30 or 9:30 time slot because it needs to fill the time between actual hits.
"In an on-demand world, that show doesn't demand it," Price said.
Asked specifically about NBC's Hannibal, Price said the decision not to move forward wasn't based on a creative reason. And Amazon drama head Morgan Wandell confirmed that Hannibal creator Bryan Fuller was committed to his new Starz series, which means he couldn't even pay attention to another Hannibal season for at least a year.
But in the case of saving canceled shows, Amazon has been much less aggressive than Netflix, which has revived numerous series (including The Killing and, next up, Longmire and Degrassi).
Price said such deals can be complicated from a business perspective, but that he'd rather find the first season of a new show that could become a "signature" for Amazon, instead of a known commodity that at best could just be solid. He called that a "super bummer."
Added comedy head Joe Lewis, "None of us are up here to make someone's third favorite show on a specific night of the week."
But Amazon has been in the game of picking up pilots that were developed but passed on elsewhere, including the Bryan Cranston-produced Sneaky Pete, which was previously set up at CBS. The pilot, which also comes from executive producer David Shore and stars Giovanni Ribisi and Margo Martindale, will start streaming on Amazon on Aug. 7.
As Amazon expands production and programming, Price said the service would look to launch one or more shows per month. "We'll have to see how that feels," he said. Like rival Netflix, Amazon won't share ratings. Asked what the barometer for success is, Price would only say that "people have to love the show, care about it, and is there buzz in the community at large?"
Price said if "something juicy and interesting" pops up, Amazon might share some data. But for now, the service would only share that Bosch is its most popular series, and that 80% of viewers watched three or more episodes of the series Transparent.
RELATED: Amazon Adds a Transgender Writer to Transparent
Price declined to address the ongoing controversies surrounding Woody Allen's personal life when asked about the state of the filmmaker's six-episode Amazon series.
"Woody Allen is one of the greatest filmmakers America has ever produced," Price said. "People are going to be talking about Woody's films for a long, long time. When we talk about what would be a great inspiration for a show, a lot of Woody Allen films kept coming up like Annie Hall. We thought, what if we actually asked Woody Allen himself to do a show? That was our focus."
Allen is currently writing scripts, and production will begin at the end of the year, with an eye toward launch in the second half of 2016.
Price also opted not to discuss the reasons behind the BBC's decision to break off its relationship with Top Gear stars Jeremy Clarkson, Richard Hammond and James May, who will now star in a new auto-themed show for Amazon. "I can't comment on details of our discussion or contracts," he said. "But we're bullish about the show."
And asked about what happened to Chris Carter's apocalypse drama The After, which was canceled after being picked up, Price would only say that "not everything works out in the course of time. There will be the occasional thing that doesn't work out. It wasn't the money. It was a tough concept, hard to crack. Who knows, maybe it will come together one day."
Amazon began the day with panels including Hand of God, which streams all episodes starting Sept. 4. The show, from creator Ben Watkins (Burn Notice), stars Ron Perlman (Sons of Anarchy) as a judge who starts seeing visions and hearing messages as he goes on a vigilante quest to find the criminal who raped his daughter-in-law. Dana Delaney, Garret Dillahunt, Andre Royo and Alona Tal also star.
The Man in the High Castle, a take on Philip K. Dick's alternative history novel about a 1960s America in which the Axis powers won World War II and took over, premieres Nov. 20 on Amazon with 10 episodes. Frank Spotnitz is the executive producer, while Luke Kleintank, Alexa Davalos, Rupert Evans, Cary-Hiroyuki Tagawa, Joel de la Fuente, Rufus Sewell and DJ Qualls star.
The 1980s-set coming-of-age comedy Red Oaks, starring Paul Reiser, Richard Kind, Jennifer Grey and Craig Roberts, premieres Oct. 9 with 10 half-hour episodes.
And season two of Transparent is back Dec. 4, while Mozart in the Jungle returns in January.
More TCA Coverage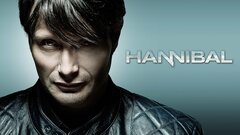 Powered by