Amazon's 'Transparent' Adds Transgender Writer and Director To Help Tell Their Stories
Amazon's drama Transparent has hired a transgender writer, Our Lady J, and transgender director Silas Howard to help depict the community's stories as the show returns for a second season this December.
Series creator Jill Soloway told reporters Monday at the Television Critics Association press tour that it was difficult to find Hollywood talent that was transgender. But given the show's key storylines, she thought it was important to find people with personal experience to help tell those stories.
"The pitfalls are that there are so few trans folk in the industry," she said. "Trans people want to tell their own stories, just like women want to tell those stories."
Soloway said the hirings have already paid off. In one storyline pitched by Our Lady J, the trans character played by Alexandra Billings re-genders her childhood photos.
Meanwhile, given the greater awareness of transgender issues in the public, "I think about how much has changed in the past year and it's mind-blowing," Soloway said.
That includes the emergence of Caitlyn Jenner as a key public figure. "We have met Caitlyn on a personal level and we love Caitlyn," star Jeffrey Tambor said. He added that his character, Maura, "loves a party," and would likely be "empathetic" if she ever met Jenner on the show.
But don't expect Jenner to be mentioned on Transparent, as Soloway prefers not to date the show with current events. "I want it to be timeless," Soloway said. But the fact that she knows the audience is more educated on these issues has informed this season's storylines.
"Even though we're making entertainment, to feel that it's for a larger cause is the most exciting part," said Soloway, who created Transparent after one of her parents revealed that they were transgender.
As for season two, Tambor notes that his character, Maura's, journey is still front and center. (Added Soloway: "She's always evolving. She might get her ears pierced this season.") But Maura is also used as a "gateway" to other characters' life changes. Among the themes: "Will you still love me if I change?"
Tambor remembered acting in a scene in Season 2 that he considered the culmination of his acting career. He even texted co-star Judith Light, "This is as good as it gets." The actor added that he was "very aware of the onus and pressure" of taking on this role. "I'm glad that my hands are shaking. It's been a while."
The show will also include more flashbacks, even going all the way back to Maura's family's immigration to the United States. Bradley Whitford is also back via flashbacks, while other recurring actors who are returning include Tig Notaro and Carrie Brownstein.
Jay Duplass said his character, Josh, goes to a "dark place" in Season 2. "He's a bit of a whipping boy. He has a long way to go."
Amy Landecker said her character, Sarah, is also in a bad place. "It's going to be a year of revelation and feeling some consequences," she said. "I feel like the whipping girl."
Transparent returns on December 4.
More TCA Coverage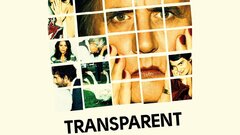 Powered by