Ex-'Top Gear' team lands on Amazon Jeremy Clarkson, Richard Hammond and James May will create a new car show for Amazon Prime that is set to debut in 2016. It'll be produced by former Top Gear executive Andy Wilman.
After avoiding the topic on Tuesday's show, Stewart devoted the top of last night's Daily Show to media coverage of his "secret" White House visits. Stewart said his meetings with President Obama was like any of his other high-profile meetings, with the president asking: "Jon, why are you such an a**hole?" PLUS: Last night Stewart returned to standup comedy, performing on stage after Louis CK.
"The email deluge is overwhelming us, we thank you sincerely," says Oxford's Wildlife Conservation Research Unit director. Meanwhile, Kimmel's rant about the killing of Cecil the Lion has been watched 4.5 million times and counting, and Kimmel tells the real story of Rick Springfield's Jessie's Girl.
The CSI:NY and Providence alum is co-writing and starring in Stolen For Good, playing the mysterious international "Hermes Thief."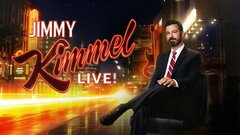 Powered by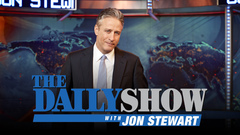 Powered by