Saving 'Hannibal': Is All Hope Lost?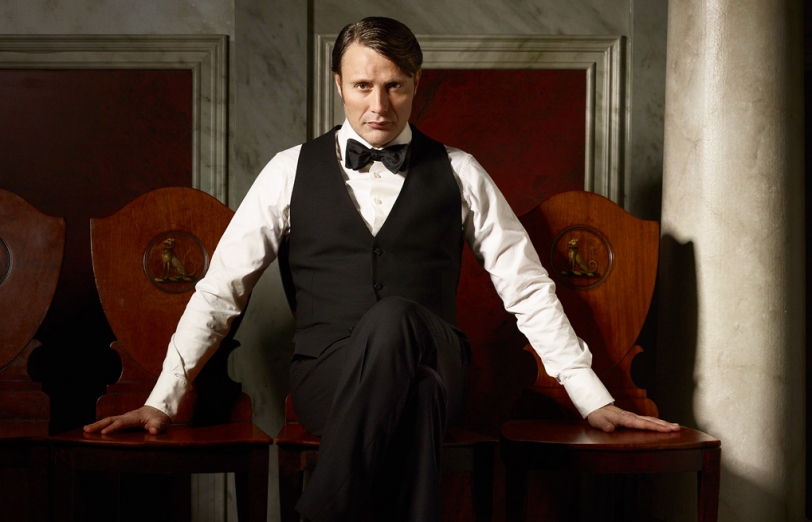 It's been a bummer of a last 24 hours for Fannibals. This week, Hannibal executive producer Bryan Fuller revealed via a reply to a fan on Twitter that Netflix and Amazon had passed on the opportunity to pick up a fourth season of the show.
@MikeBarbre I'M SORRY TO REPORT @amazon AND @netflix HAVE PASSED ON #HANNIBAL S4 BUT WE'RE STILL INVESTIGATING POSSIBILITIES

— Bryan Fuller (@BryanFuller) July 6, 2015
What went wrong? Amazon Prime was the obvious choice: Not only are they the exclusive streaming home for Seasons 1 and 2, they've become far more aggressive about broadening their subscriber base—thus the TV ads for Prime that promise the service is so much more than free two-day shipping. More originals, and particularly a high-profile "rescue" like Hannibal, would seem to have been the order of the day. But with the cast now officially released from their contracts, and Fuller focusing on American Gods, getting the gang back together would apparently take longer than Amazon was willing to wait; and the international distributors that made the show financially viable for the studio are much more reticent about throwing their support behind a show not airing on a major U.S. distributor (à la NBC, or a cable channel like FX or AMC).
Netflix was the next-most-obvious potential home. After all, they'd given fans of The Killing a fourth season after AMC axed it. Same with Longmire after A&E decided it had had enough. And they're already in business with Gaumont, the French studio that produces Hannibal: Gaumont is also behind Netflix originals Hemlock Grove and the upcoming Narcos. Alas, with Hannibal, the streaming rights for those previous seasons are a thorn, and, even stickier a wicket, Netflix now pushes hard for exclusive international rights, muscling out those other international distributors and forcing Gaumont to ask for a significantly higher price per episode to defray that loss of income. (Netflix had no comment when TVI reached out.)
True, these aren't the only players in the digital space. There's Hulu, but once again, the issue of a skittish international cohort rears its head. (A similar problem would plague talks with Yahoo! Screen.) And, given that NBC Universal has a stake in Hulu, it would be a little weird—not to mention cost-ineffective, since NBC was paying peanuts in licensing fees to Gaumont for the show—for Hannibal to pop up there.
Since news of NBC's cancellation broke, the ratings—live, Live+3, Live+7, no matter—have been only slightly less depressing than witnessing an elderly pet's euthanization. Worse, young viewership has slipped to a nearly apocalyptic level: When only .2 percent of viewers aged 18-34 are watching, even a DVR/VOD lift of, say, 200 percent gives you a sub-Mulaney Line number. That certainly doesn't help matters when negotiating with SVOD services, whose ultimate goal is to increase their subscriber bases. The fewer the people watching the show on traditional TV, the fewer potential new subscribers there are. For ad-driven services like Yahoo! Screen, it's the same song as with traditional networks: No eyeballs, no dollars.
But you never know. These days, just about every website in existence is looking to get into original content. Maybe this time next year we'll all be flocking to Overstock.com for Hannibal's next 13-course meal.