iZombie Cast Interviews: What the Showrunners and Stars Told Us About Season 2 (VIDEO)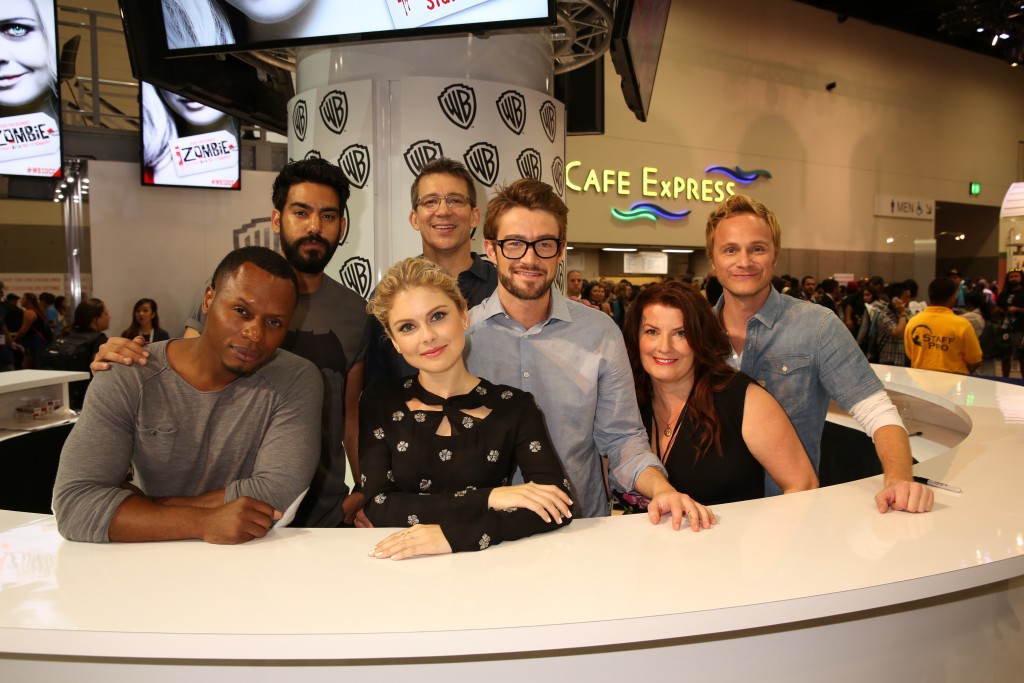 Warner Bros. Entertainment, Inc.
iZombie cast at Comic-Con, from left, Malcolm Goodwin, Rahul Kohli, Rose McIver, executive producer Rob Thomas, Robert Buckley, executive producer Diane Ruggiero-Wright and David Anders
Wondering what's ahead in Season 2 of iZombie? The cast and executive producers of the show iZombie shared some secrets at Friday's Comic-Con panel, but they had more to say off the stage. Check out the video interviews below. (Plus: check out how makeup artist Amber Trudeau turns Rose McIver into a zombie, and see what David Anders had to say at TV Guide Magazine's Fan Favorites panel.)
Rose McIver (Liv Moore)
David Anders (Blaine DeBeers)
Rahul Koholi (Ravi Chakrabarti)
Malcolm Goodwin (Clive Babineaux)
Rob Thomas (Executive Producer)
Diana Ruggerio-Wright (Executive Producer)
For full coverage of San Diego Comic-Con's TV news, panels and more, visit www.tvinsider.com/comiccon.