6 Things We Learned at 'TV Guide Magazine's Fan Favorites Panel at Comic-Con
Television's most passionate and enthusiastic fandoms came together at Comic-Con on Saturday morning for TV Guide Magazine's annual Fan Favorites panel. Ballroom 20 erupted when Eliza Taylor (The 100), Wendi McLendon-Covey (The Goldbergs), David Anders (iZombie), Yvette Nicole Brown (The Odd Couple/Community), Norman Reedus (The Walking Dead), Ming-Na Wen (Marvel's Agents of S.H.I.E.L.D.) and Maisie Williams (Game of Thrones) took the stage and shared insight about their shows, as well as personal stories about fan encounters. "Every year we love coming here to celebrate television with you, the fans, because we are such huge fans ourselves," said TV Guide Magazine senior writer Damian Holbrook, who moderated the event. Here are six things we learned from the love-fest.
1. Nudity plays a central theme in fan interactions. The panelists have all been recipients of some questionable fan mail—including Reedus receiving breast implants—but nudity is a common theme among fan art. "I've been seeing some very graphic images of myself," Taylor said. "As much as I love that, we do not do that [on the show]." Reedus has also seen drawings of his character, Daryl Dixon, in the bathtub with Rick Grimes (Andrew Lincoln), and McLendon-Covey hopes the nudity trend carries over to Goldbergs fans. "I hope I get art of nude Bev Goldberg with nothing but a dickey with a cat on it," she said.
2. Some fan encounters can get uncomfortable. Williams noted her most common Game of Thrones fan request is that she insert their names into Arya Stark's list of people to kill. "It's really awkward because it's always a regular name," she said. "Joffrey. Cersei. Alan. It doesn't really work." McLendon-Covey also had a run-in with the law when she met an enthusiastic Reno 911! fanatic. "I had a guy slip me a joint one time because my character had loose morals and she partook of the herb," she said. "But it was right in front of the cop, and I just gave it straight to him." 
3. Spoilers are the worst. In the social media age, the actors all agreed it's much easier to reach out directly to fans via platforms like Facebook and Twitter, but they try to avoid spoilers on their favorite shows. "I don't want to know," Brown said. "The actors and writers are killing themselves to create this amazing story for you guys, and I promise you want to take the ride. If you read ahead, enjoy, but don't tell me what you read." But sometimes the actors themselves are kept in the dark on their own show. "They just don't tell us anything, that's how much they trust us," Wen said about her Marvel bosses. "Our executive producers are better than S.H.I.E.L.D. and take great joy in constantly teasing us."
4. Don't read the comments. The panelists all agreed the direct contact with fans via Twitter is great in fostering a relationship, but sometimes there are comments that get under their skin. "When I was on Alias, one person said, 'I think he's got a crooked lip!'" Anders said in a Southern accent. "I had 22 stitches in my lip when I was a kid, so it was like Temple of Doom, ripping the heart right out."
5. Norman Reedus is a badass. (Duh.) The Walking Dead star said he has been escorted to the hospital several times while filming grueling action scenes for the zombie apocalypse series. "You're racing in and covered in fake blood, but you get the day off!" he said. He also revealed that during a return trip from the hospital, he drove by an 18-wheeler on the side of the road and rescued the driver from the accident scene before the paramedics arrived. "They said, 'Didn't we just take you to the hospital?' It was the weirdest day ever."
6. They geek out about TV. The 45-minute panel turned into an appreciation between the actors, with Brown admitting she "lost all control" when she met Williams backstage, and Taylor gushing over her love of Brown on Community. Unbreakable Kimmy Schmidt was a popular show among the panelists, and Brown thinks her Community character Shirley would fit into that world, as well as another action-packed series: "She would kick some tail and ass in The Walking Dead because Shirley's kind of violent."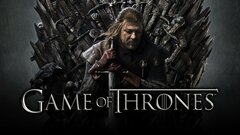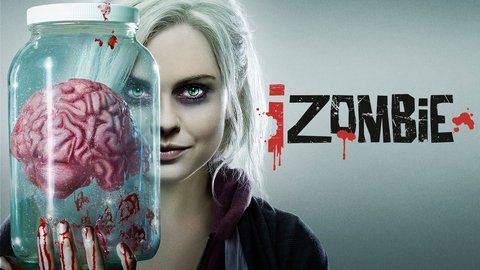 iZombie
where to stream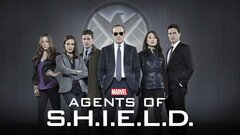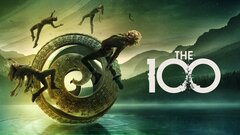 The 100
where to stream