What to Stream on Hulu Over the Holiday Weekend
The presents have been opened. The family is gone. It's just you, some leftover Christmas cookies and the remote. But what the heck to watch? Check out these worthy shows, which all have new seasons that recently debuted on Hulu.
Burden of Truth
Shrewd Toronto lawyer Joanna Hanley (Smallville's Kristin Kreuk, above) returns to her small Canadian hometown to defend a pharmaceutical company against a group of teenage girls who claim its HPV vaccine has left them afflicted with seizures, cognitive problems and other side effects. But when Joanna sees the harsh human toll up close, she decides to stay and fight on the side of
the folks who've been harmed. (Seasons 1–2 available)
See Also
There are tons of options to check out, from 'Shrill' to the Golden Globes.
Better Things
Sam Fox is not your typical mom. "Hide things from me. Please," the divorcée (Pamela Adlon, below) tells her open-book daughter Max (Mikey Madison), who tries to spark a discussion about sex and drugs. It's moments like those that make the Emmy-nominated FX comedy so raw and real and beloved. As TV Guide Magazine's Matt Roush notes, "There's an unvarnished honesty to Better Things that has a way of grabbing and moving you just when you least expect it." (Seasons 1–2 available; Season 3 available Dec. 28)
Younger
The timely TV Land dramedy from Sex and the City and Melrose Place creator Darren Star had us hooked from the start with an intriguing premise: 40-year-old single mother Liza (Sutton Foster, above), reentering the ageist New York City workforce, fibs and says she's 26 in order to snag a job in publishing. What could have easily been a one-note series about Liza's big lie has nicely evolved into an ensemble show about life, relationships and, yes, getting older. Hilary Duff, Miriam Shor and Debi Mazar costar. (Seasons 1–6 available)
See Also
Celebrate the holiday season with this sleighful of episodes.
Preacher
The wild (and wildly entertaining) AMC series can't be easily defined by one genre. Part comedy, part action series, part thriller, the show tells the story of Texan Jesse Custer (Dominic Cooper, above), a boozing, smoking man of the cloth who's out to literally find God with the help of his ex-girlfriend Tulip (Ruth Negga). A parade of recurring stars and guests, including Jackie Earle Haley (as a slaughterhouse owner) and Betty Buckley (as Jesse's mean Gran'Ma), spice things up. (Seasons 1–3 available; Season 4 available Dec. 29)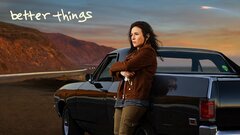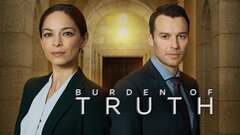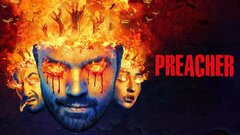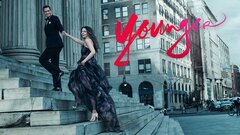 Younger
where to stream