'Prison Break': Paul Adelstein on the Big Kellerman Twist
Spoiler alert! This post contains major spoilers for the April 25 episode of Prison Break. Please do not continue reading unless you've seen the hour.
The Prison Break revival seemingly killed off its first major character.
Kellerman (Paul Adelstein) was taken out by A&W (Marina Benedict) and Van Gogh (Steve Mouzakis), two of the mysterious Poseidon's henchmen; after they took out Kellerman, the duo met with Sara's (Sarah Wayne Callies) husband Jacob (Mark Feuerstein).
But on Prison Break, death can often be cheated—though Adelstein guessed his time might be limited on the series when they requested he return for only two episodes.
"I got the feeling after I talked with [series creator Paul] Scheuring that it might be the end of Kellerman," he admits. "Though, you know, it is Prison Break; if there's more, there's no telling if Kellerman would have survived that."
See Also
Wentworth Miller, Dominic Purcell and other cast members reveal what to expect from the 2017 revival of the hit Fox thriller 'Prison Break'.
To that end, Adelstein acknowledges a grittier, more concrete version of Kellerman's death was filmed, as compared to the off-screen, implied shot to the head.
"We did shoot a more graphic thing: a bullet to the face and the back of the head blowing off," he says. "It may have not been used because it was too graphic; I may choose to believe it wasn't used because it leaves a little doubt there. Make of it what you will."
See Also
Dominic Purcell and Wentworth Miller talk about their brotherly bond on and off camera, and returning to the Fox action thriller 'Prison Break'.
"In all seriousness," he continues, "in the world of Prison Break, these seemingly impossible things have logical explanations. People seemingly come back from the dead…There will always be room for Prison Break; I am certainly able and willing [to return if it comes up]."
If this is the end, Adelstein hopes his character is "properly mourned." And his final episode allowed him an unexpected—and long-awaited—screen partner: Robert Knepper, who plays T-Bag.
"It was really satisfying, because we had become friends, but had never worked together on the show," Adelstein says. "We talked a lot about our characters and what their meetings might be like some day. Of course, when the show ended some years ago, we thought that ship had sailed. To get to come back was great, and then to work with Knepper was a cherry on top; something I had always wanted to do."
Prison Break, Tuesdays, 9/8c, Fox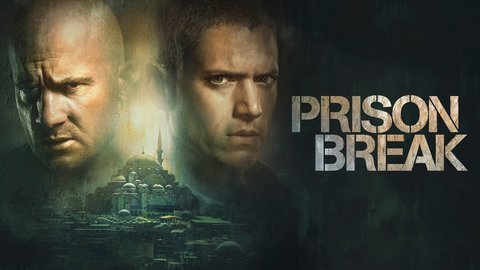 Powered by