COMMUNITY Q&A: Ken Jeong on Ben Chang's Next Adventure and Why He'll Never Leave the Show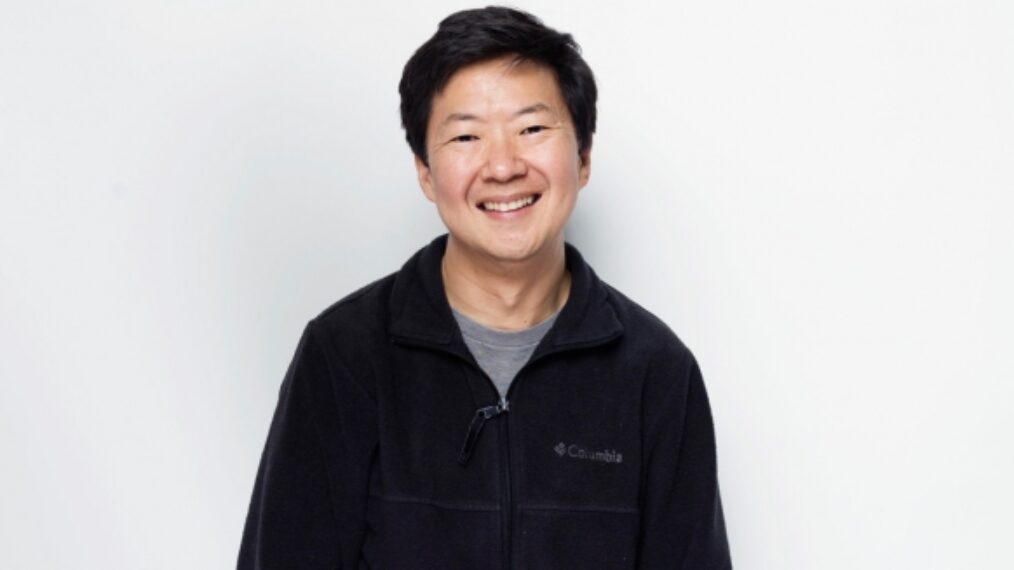 ABC's comedy pilot roster this spring includes Dr. Ken, a half-hour based on Ken Jeong's pre-stardom life as a physician. But as Season 6 of Community premieres March 17 on Yahoo Screen, Jeong says you may not have seen the last of Ben Chang.
"I will never leave Community," he tells us. "This has been my favorite season. I think Yahoo has a lot to do with it, because they just showered us with so much love. I am truly the happiest I've ever been on Community. I don't want to leave. I will beg to be a part of it if it's picked up for another season. I think we have a lot more stories to tell."
There have been a lot of Chang-es (um, changes) behind the scenes, but on camera, Jeong's character is up to his old quirks. In one episode, he even becomes a major celebrity. Here's an edited transcript of our chat with Jeong.
Talk about the changes to Community this year: A new home in Yahoo Screen, two new cast members, the show is shooting at a new studio. Does it feel like a fresh start?
We owe it all to Yahoo. [Chief marketing officer] Kathy Savitt at Yahoo showered us with so much love and is open to suggestions of how to promote the show. I've never been in an environment while on Community where the head of programming could not be more appreciative and open to everything. It's not a slight on anybody else, it's just a fact.
We were all stunned, because no one had ever told us what their plans were with the show, and we never knew what was happening. Of course that's the complaint every TV show gives when they're on the verge of cancellation. But it's been so surreal and sublime to be in a position where we all saw the ax coming and then to go in this amazing direction. We were cancelled and brought back. It wasn't like we were spared the grief of cancellation and resurrection. The dramatic turn of events have made us even more humbled and appreciative.
Had you already accepted the show's cancellation before Yahoo entered the picture?
I made peace with the cancellation. We have always been on the chopping block, since the moment I got there and the show began. But every year those whispers of cancellation kept getting louder. The ratings were declining and that's the way the business is. But it was still sad. It goes beyond the fans we have, beyond the writing, which is the best in sitcoms right now. For me, I've seen these guys more than my family. So the bond was deeper. We've been through so much. We've been through a Season 4. Just so much change. For the six of us to stay together in any capacity is a miracle.
I won't miss looking at the ratings to see how low it is every Friday. "We're below a 1?" What does that even mean? That will be the best part of this, not having to worry about that. It's very deflating. I think that kind of instant feedback good or bad, I won't miss.
Talk about your two new colleagues, Paget Brewster and Keith David.
They have blended in seamlessly. They knew the show. Paget and Keith had guested in different capacities. They got the comedy and the lines better than I did when I first started. They've been a pure joy to work with, such pros. It's like meeting the right mate at the right time. Keith and Paget really married well with us.
What's Chang up to this season?
I think Chang is just Chang. I don't feel he needs or should evolve the way people think. I believe he has a certain purpose on the show, and as an actor you either accept that niche or don't. [But] this season, the beginning of Karate Kid episode. That's now my favorite Chang moment of the series. They've allowed me to go in deeper places emotionally.
In Episode 8, Chang becomes a celebrity. The study group convinces Abed to make a movie using leftover footage he had of Chang on his camera. That sounds like that was a fun episode to do.
That script. How they wrote it, it's so real. Obviously there's a big meta joke there.
Any major change in how you approached Season 6?
I feel like Season 5 was the part one and now we're in the part two. I tend to view this season and last season as the resurrection of [showrunner] Dan Harmon, a continuation of his universe. I don't know if people realize how hard it was creatively for all the writers to reset Season 5 and to bring it back into the universe. Not to knock [Season 4 producers David] Guarascio and [Moses] Port, they were great and kept that ship alive for us to get a Season 5. I'm forever grateful. But imagine the transitions as actors we had to go through, through different universes and different tones. It's harder than one would imagine. What's even harder is to re-set that universe. They didn't do it as a dream sequence. They did it the harder way, and it inspires me.
How are you applying your Community experience to Dr. Ken?
I keep telling my writers on Dr. Ken, if it's a third as good as Community I'll be happy. They set that bar where I don't think anything I ever do on TV will ever be as good as Community in terms of quality. My favorite part of being on the show is doing the table reads. You get to read Dan's words for the first time. And I laugh very loud. To an annoying degree. But I never laugh louder than I do at a table read.
I imagine there might be a way to still do this and Dr. Ken, now that Community wouldn't be on a rival network.
If you look at it, Joel [McHale], Alison [Brie], Danny [Pudi], Gillian [Jacobs], Jim [Rash], all six of the core remaining players have in six years gone on to do numerous movies, gone on to win Oscars and Emmys during that time. Why we're still together is we genuinely have a really good chemistry on and off screen. We enjoy each other's company.
If there is a Season 7, will you be back?
I can't quit the show. I still have more to learn, I still have more to evolve, I still have more room for improvement. Community gives me that through great writing and direction. They demand an exact performance. They're not going to cut me any slack because I was Mr. Chow from The Hangover. They want to make sure I'm servicing the story. You have to check your ego at the door. That's the only way to get better as an actor. I'm a much better actor because of Community. Community has been my acting school. Even today I did a scene and discovered a vocal kick I had never done before.
It's very fulfilling artistically. It's not just Dan, it's Jim Rash. He and Zach Galifianakis are two of the funniest men I've ever worked with in my life. Hanging out with all of them, we learn from each other, we've stolen moves from each other. The joy of Community for me is the joy of performance.
By the way, it's looking more and more like Community may never go away.
If all I had to do was Community for the rest of my life, that would be heavenly. I feel like we're a team of all-stars hanging out. Oceans 11, we just want to keep doing it. That spirit of fun never gets old for me. You can never be too secure with one's career, but I think we're more confident performers, and it's even more fun to act and share the spotlight. We've done 100 episodes. We have accomplished everything we want to on this show.
Check out all of our Community Q&As: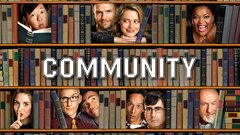 Powered by