How to Watch Community Season 6 on Yahoo Screen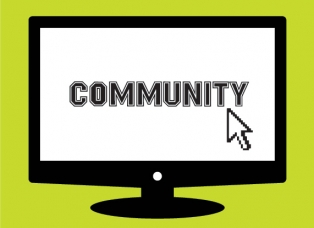 Joel McHale and K.P. Anderson on how to watch Season 6 of Community when it premieres March 17 on Yahoo Screen.
1. People over 40, accept that this is what the world has become. The network and cable TV you know is a dying beast infested with nothing but crime-procedural reruns and stupid clip shows.
2. People under 40, go upstairs and ask your parents for $700. You don't need it to get Yahoo Screen, but now seems like a good time to find out if they're tired of your s–t.
3. Take a lover and use him/her for the Internet-enabled TV, Xbox 360, Roku, Apple TV, or Google Chromecast.
3a. If a technologically endowed lover cannot be found, shoplift any of the abovementioned devices.
3b. OK, write this down: We know it's written down here, but write it down again. This is important, and there's no way you'll ever remember….
Turn on one of your smart-TV platforms (Xbox 360, Roku, Apple TV).
Find the icon that says "Yahoo Screen."
Select it, and start watching Season 6 of Community.
4. Or get on a tablet or laptop and watch some porn.
4a. Take a nap.
4b. Then log on to screen.yahoo.com and click on Community.
5. Write a letter to NBC and tell them what you just did.
MORE COMMUNITY:
The Inside Scoop on Community's Long Road to Yahoo (and What It Means for Season 6)
Q&A: Exec Producers Dan Harmon and Chris McKenna Discuss Season 6 and the Show's Ultimate Fate
Q&A: Ken Jeong on Ben Chang's Next Adventure and Why He'll Never Leave the Show
Q&A: Alison Brie on Weathering Cancellation and Resurrection, and What's Ahead for Annie
Community's Writers Share Their Most Memorable Scenes
Community Selfies: On Set With Joel McHale (PHOTOS)
How to Watch Community on Yahoo
Community Season 6 Trailer Released
Video: Joel McHale on Season 6 and playing Either/Or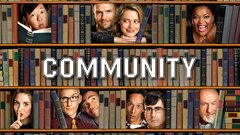 Powered by