'Team Ninja Warrior' Host Matt Iseman Expects a 'Much Bigger Audience' as Show Moves to USA Network
Team Ninja Warrior is making the jump to its new home on USA Network starting April 18 (the series' former home, Esquire Network, will be ending its linear cable channel this summer). Season 2 of the competition series will pit three-person teams mixed with fresh and familiar faces against each other.
Longtime Ninja Warrior franchise host Matt Iseman is looking forward to watching the 11-part series unfold with cohost Akbar Gbaja-Biamila and sideline reporter Alex Curry, and is hopeful for a viewership bump thanks to a lead-in from USA's broadcast of WWE SmackDown.
Before the adrenaline-pumping action of Team Ninja Warrior Season 2 begins, Iseman, who also happens to be the 2017 Celebrity Apprentice champ, provides insight on what to expect.
Before we get into Ninja Warrior, I saw on social media that you were hanging out with your Celebrity Apprentice "boss" Arnold Schwarzenegger. What has it been like being around Arnold, on the show and off?
It's the greatest thing in my entire life. It's awesome. He left the show, but the day he did he called me and said I was still his apprentice. That was the same day he asked me to come out and host the National After-School Summit for him. It's a great cause. It was an awesome day. J.J. Watt was out there. He has a foundation that works with the kids as well. With Mario Lopez and Maverick Carter, it was an impressive group of people and a ton of fun doing it. Any time the boss calls, I'm going to show up.
Were you surprised with Arnold not continuing with Celebrity Apprentice after one season?
The show had become somewhat politicized, so it was an interesting time. I have such tremendous respect for him; any time he does anything, I'm going to be there. His new movie Aftermath [just came] out. I am going to be seeing that because I love Schwarzenegger. It was an interesting time. He has so much he is working on. He has another movie coming out and is doing a ton of work with charities. For me, it was fun just to hang out with him.
You were named The Celebrity Apprentice. What does that mean to you? Also, did you know ahead of time before the show aired that you would win? Did they shoot two endings?
I didn't know! They shot two endings. We shot it in February of 2016, but we shot two endings. I had no idea which one they were going to air until that Monday when the show was on. For me, it was awesome. Winning is obviously better than losing. But just the opportunity to raise almost a million dollars for my charity, and career-wise, get to show different sides of myself. I got to talk about being a doctor and doing standup comedy. That was an awesome opportunity for me.
Speaking of awesome opportunities, we have the new season of Team Ninja Warrior debuting April 18. What is it like have the show on USA Network now? It seems to be a great accompaniment to WWE SmackDown, another show with a lot of athleticism.
I think Team Ninja Warrior is a phenomenal show, and I think it will a much bigger audience on USA Network. We have a great lead-in with WWE. Akbar and I are already talking, and we are just hoping we can fight it out and get our turn in the ring. I would totally be a heel if they need it.
What do viewers have to look forward to in Season 2 of Team Ninja Warrior? Is there anything different, or something that was tweaked?
What is amazing is it has gotten so much bigger. We have so many more teams coming in. The talent level has been really great. I think last year Team Ninja Warrior ended up being a great proving ground for a lot of women coming out. What we are seeing is the women doing really well. Not only are they holding their own—they are beating the guys.
I think the teams are explosive. What amazes me is how good the competition is. When you go head-to-head, we had no idea what to expect when we put ninjas on the course. But honestly, I feel like they have a rubber band around them where one person seems to get ahead and the other one starts coming up. It just felt like we had finishes down to one one-hundredth of a second. That is how close this competition gets.
When looking at the field of teams, who do you think viewers will be excited to see? Are there any that you see really standing out?
Jessie Graff and Meagan Martin are both going to be captains. Drew Drechsel and Daniel Gil are two who went farther than anyone on American Ninja Warrior. Joe Moravsky is back. But some of the rookies and new talent I think are really going to impress people. The women, again. I'll give a little teaser with Barclay Stockett, who is five-foot-one gymnast in the mold of Kacy Catanzaro. On Team Ninja Warrior I think people are going to see just how deep the talent roster is getting for women and everyone.
I just think the head-to-head competition is such a different element, but it's always dramatic. I've found as a host that it's actually much more draining than American Ninja Warrior because on there, these athletes are very measured on how they tackle the course. On Team Ninja Warrior, we can't catch our breath. It is unbelievable, edge-of-your-seat excitement the entire time. The way it goes there is never a blowout. I think we stumbled on to something that is a great format.
You feel it is more challenging with the team effort and getting everyone to work together for one common goal. Do you feel the preparation is different?
I think the mindset definitely is different with the athletes. I will say, for them the competition is a little more intense. On America Ninja Warrior you get one chance. One mistake, and your entire season is over, with a million dollars on the line.
I think with Team Ninja Warrior, if you fall, you likely get another run because you are at least in two runs. I think in the end you see the ninjas having a little more fun with it and really pushing the limits of what they can do, and are willing to take more risks. I just think it ends up being a phenomenal competition, but I think it is different for these athletes to compete. Now, instead of focusing on obstacles, you have to know where your competitor is. I think that leaves some people to make mistakes and other people to get even more focused and turn in better performances.
See Also
Executive Producer Kent Weed runs us through a few of the course's craziest challenges.
When you look at the landscape of reality television and realty show competition, is there any other one besides the Celebrity Apprentice that you see yourself doing well in? Maybe Amazing Race or Survivor?
Listen, I was probably more surprised than anyone to survive Celebrity Apprentice and win. I'm a huge Big Brother fan, and as I watch that show I see the psychological mind games I think I would crumble.
But I did survive Celebrity Apprentice. I feel that was a little more straightforward that season. There weren't very many mind games. The thing that Apprentice also taught me was that hosting is so much easier than being a competitor and risking everything and being in that spotlight. So I have tremendous respect and newfound respect for people on American Ninja Warrior. The athletes who train year-round. The same with Team Ninja Warrior. So for me, I'm not a good competitor. I'm better at talking about people doing amazing things than actually doing it myself.
If you had to assemble a team for American Ninja Warrior, who would be on your dream team?
[For] Team Ninja Warrior it would probably be people like Tim Tebow because I'm a huge Broncos fan, and he gave us a great season. I wouldn't pick any of the ninjas because I feel like a parent and don't want to choose favorites. Look, he's my boss, but I would love to see Arnold Schwarzenegger on the course. I remember in Conan [the Barbarian] watching him push the Wheel of Pain. That kind of felt like an obstacle to me, so I think he has a future in obstacles.
Speaking of celebrities, the names were released for the upcoming Celebrity Ninja Warrior. What do you make of the field?
It's amazing. I think Stephen Amell is one made to be great. I love Natalie Morales. I've gotten a chance to know her having been on the Today Show with her, and Access Hollywood. Ashton Eaton, a two-time gold medalist and decathlete. I think here is a guy who may start as a celebrity, but I have a feeling we will see him on the regular show. I don't want to spoil things, but the women once again impress me. Mena Suvari and Ericka Christensen. … I think it could have been a lap of an event, instead I think the performance was incredible and the heart they showed was tremendous.
See Also
The action competition has an all-star edition in the works for charity.
So I'm excited for people to see that. I think at the same time, Team Ninja Warrior is going to have a whole new audience. It is such a good competitor that when people start watching the hour just flies by, and people will really enjoy it. I just hope Vince McMahon calls us out in the ring. I'm ready for it.
Team Ninja Warrior, Tuesdays beginning April 18, 10/9c, USA Network
American Ninja Warrior Celebrity Edition, Thursday, May 25, 8/7c, NBC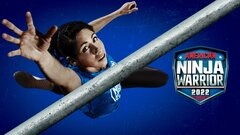 Powered by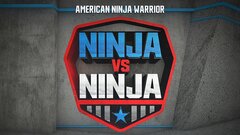 Powered by