Ask Matt: Backstrom Blues, Mom Woes, Covert Affairs Cancellation, Amazon Pilots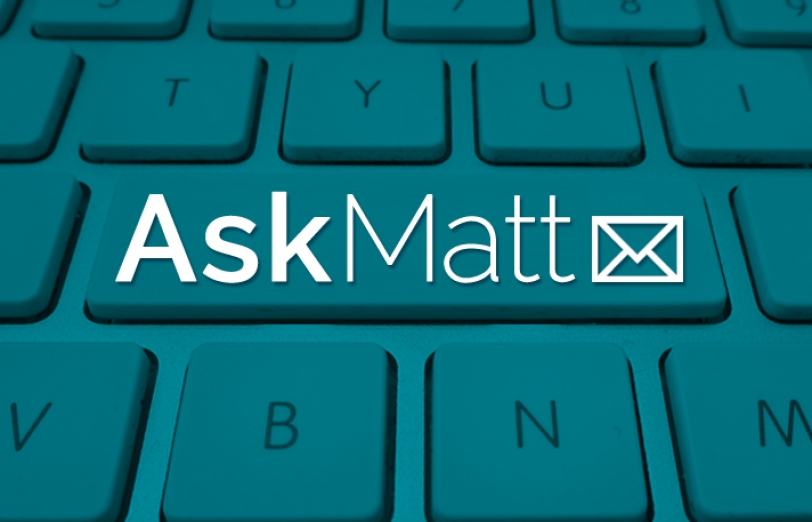 For those new to the "Ask Matt" column, this is a weekly Q&A with TV critic (also known to some TV fans as their "TV therapist") Matt Roush, who'll address whatever you love, loathe, are confused or frustrated or thrilled by in today's vast TV landscape. One caution: This is a spoiler-free zone. Don't ask me what's going to happen on a show. I prefer to find out along with everyone else. Please send your questions and comments to [email protected].
Question: I have heard that Fox's new detective series Backstrom is one of those programs you're either going to hate or love. I can tell you right now I don't actually hate the program itself but I absolutely do hate the main character. Quirky is fine, but to make a character so absolutely unlikable and racist among many other things is just a stupid idea. In fact, if you took out the Backstrom character and left the female partner along with the rest of the team, it would actually make for a better show in my opinion. I find the medical examiner character fun and intriguing, the veteran cop a strong foundation for the rest of the team, Nadia the civilian consultant sexy and smart, the young field cop fun and of course Backstrom's female partner also sexy in a strong way and also very smart with a few issues. I watched one episode, and unless I am really bored will not watch another, and if I do, it will be to watch the team and not him. — LG
Matt Roush: It is kind of a deal-breaker, isn't it, when the terribly miscast lead character is so repulsive in every aspect: physically and especially temperamentally, with none of the compensating wit displayed by a much more appealing and charismatic misanthrope like Dr. House (without whose success this series would never have been commissioned; same goes for last year's House-as-a-lawyer flop Rake, also on Fox).
I've watched a few more episodes beyond the pilot, and while the appealing supporting cast continues to gel and the cases are generally well told by the genre's standards, I'm afraid Backstrom himself remains an eye- and ear-sore of a deterrent. (His "I'm you" shtick makes me want to run screaming to the comparatively cerebral antics of Elementary, Kitty aside.) The series actually did OK in its heavily promoted premiere, but this week, Shonda Rhimes' smorgasbord of guilty pleasures returns on Thursdays, so Backstrom had better watch its back.
---
Question: [Note: This question was submitted before last Thursday's episode. Spoilers ahead if you missed it.] On CBS's Mom, it seems like they've already written out a number of characters this season: Violet's boyfriend and baby daddy Luke, Chef Rudy, his assistant Paul, and Christy's boss and married ex-boyfriend, Gabriel. In the previews for the January 22 episode, it looks as though they are going to kill off another character, and it looks like it's going to be Bonnie's boyfriend and Christy's father, Alvin (Kevin Pollak). Please tell me we're reading the signs wrong. Is lawyer Steve (Don McManus) going to be the new "boss?" Will Christy be quitting the restaurant completely, or are they just not going to show her working at the restaurant anymore? Please tell me we're wrong. Kevin Pollak is one of the best parts of the show. — Jeff in Virginia
Matt Roush: Well, by now you know that Alvin did indeed die suddenly—in bed with Bonnie (Allison Janney). And while it was shocking and wrenching, and Janney in particular rose to the occasion (though Anna Faris is no slouch, and Mimi Kennedy as Marjorie also scored with her terrific brand of no-nonsense reality check), Mom managed to deliver a very tricky form of mordant humor throughout this excellent episode. There have been a lot of changes on the show this season—but you may be jumping the gun regarding the restaurant; those characters are still recurring players, and I just saw an upcoming storyline description that suggests Christy will get a promotion at the restaurant. What tends to distinguish Mom is its refusal to play it safe or make life easy for this family, including this latest twist, which I'm sure will make some viewers cringe but is very much in keeping with the show's how-much-worse-can-things-get tone. Pollak really grew into the role of Alvin, and watching Bonnie enjoy herself in his company was an important development for a character that often looks at life from a jaded viewpoint. This will be a huge setback for her, and once again will make Mom seem as dramatic as it is comedic, although no matter how dark the material becomes, this show still delivers strong, hard jokes. All of which seems a proper set-up to the following discussion of comedies that could just as well be called dramas.
---
Question: I wanted to talk about the whole "Gaming the Awards Show System" business, which you have mentioned before. I really think it's time that you and other influential people begin some kind of campaign to return common sense to TV awards-show categories. It's ridiculous that the producers of shows can enter them into any categories they choose. In the most recent Golden Globes nominations (and it happens at the Emmys, too), three shows which I do not consider to be comedies were nominated for best comedy, while three actresses and one actor from those shows were nominated in comedy categories.
Placing a non-comedy show into consideration for a comedy category, in my opinion, is tantamount to saying that you don't think that your show or your actors are good enough to compete in the drama categories. If I were an actor in such a show, I would feel insulted and humiliated. It seems pretty simple to decide which shows should be in the comedy categories. Are they created to make people laugh? Then they are comedies. Are they intended to tell a serious story, punctuated by occasional humorous episodes? Then they are not comedies. Transparent is a very good show, and has some funny moments, but it is not a comedy. Jeffrey Tambor is excellent in that show, but he did not win a Golden Globe because he was funny. He won because he shone in a complicated dramatic role. As many people have pointed out before, Orange Is the New Black is not a comedy. In my opinion, Girls and Nurse Jackie are not comedies. Sure, they have amusing moments, but the key to those shows is that they are heartfelt depictions of real dramatic situations, not because they are funny. Nurse Jackie is one of my favorite shows, but I can't say that I've ever laughed while watching it. This gaming of the system is not fair to those actors and shows which really are comedies. With all the fake-comedies jamming the system, genuinely funny comedies such as Modern Family, The Big Bang Theory, etc., are increasingly left out of awards nominations, even though no one could argue that they aren't funnier than the shows that do get nominated. — Paul
Matt Roush: I bet you had a fit watching the SAG Awards, where all of the TV comedy awards went to shows (Orange Is the New Black, pictured at left, and Showtime's Shameless) which are arguably more drama than comedy. I do appreciate what you're saying, but my problem with your argument is that you're taking a rather narrow view of what comedy can be. Something doesn't have to be joke- or laugh-driven to be a comedy, and sometimes stories depicting the poignant and dramatic dimensions of the "human comedy" can be just as worthy of consideration in this field. I don't see a show as transcendent as Transparent being diminished by referring to it as a comedy, because while Jeffrey Tambor's work is so touching it can make you cry, there is a fair amount of whimsy and actual comedy in the portrayal of Maura's screwed-up family. The issue here is that shows like Transparent, Girls and Nurse Jackie seem to defy categorization, but they have to fall somewhere on the spectrum. And partly because they're half-hour shows with comedic elements (often more apparent in the supporting ensemble than in stories dealing with the main character), I don't really object to them competing against more traditional sitcoms. (And I'm hoping if Mom continues on its current seriocomic path, it will start to be taken seriously, so to speak, as a contender.) I do agree, though, that Orange is essentially a prison drama, and despite its more outrageous moments, shouldn't be competing against actual comedies. But that's the producers' call, and it's up to the awards institutions to draw the line. All we in the media can do is gripe about it when we disagree, so far to little effect.
---
Question: I wanted to get your thoughts on USA Network's cancellation of Covert Affairs. It's the first USA show in recent memory that aired for more than two seasons that I can recall wasn't given a "final season." Secondly, I noticed that a few shows have been given shortened "mini- seasons" in recent years to wrap up their storylines: Nikita, Warehouse 13, White Collar come to mind. Is this a relatively new trend? Are there any specific factors that would favor a "mini-season" being granted rather than having fans of a show experience a show's cancellation cold turkey? — Brian
Matt Roush: I've fielded quite a bit of mail on this subject, as often happens any time any show is canceled, but in this case, it's especially hurtful because fans have been denied a final season (at least for now), even if it were of a shorter duration as happened for White Collar and the other shows you mentioned. This trend of giving a fading show a proper send-off has been a welcome trend in recent years, up to and including this week's satisfying series finale of NBC's Parenthood (also, notably, an in-house production of NBCUniversal), and why USA couldn't work out a deal for an actual Covert Affairs finale is no doubt all about finances, complicated by the fact that USA is marshaling its resources to launch a handful of new series in the next year, so eventually something would have to give. But when the end comes this abruptly, with no warning and no attempt at closure, it leaves a sour aftertaste (not unlike A&E's poor handling of Longmire and The Glades, although at least Netflix came in to rescue Longmire). I'm really sorry, though to have seen the last of Annie and Auggie. And for what it's worth, I also feel USA did this show (and some of its other series) no favors by the network's continuing habit of splitting every season in half, disrupting narrative momentum while confusing the viewer, and then often burying the back half of a season on ultra-competitive nights (like Thursdays) during the height of the regular TV season. Not great asset management, and Covert Affairs was very much a victim of this practice.
Another interesting take on the situation came from Tom, who wondered why USA couldn't pony up for at least a TV-movie finale: "If you have a show that used to pull in 5 million viewers weekly, I have to believe a decent chunk of them would come back for a two-hour movie that promises to wrap everything up. I think every series finale I've ever seen has gotten higher ratings than its season average. Every year networks spend on pilots when they know most will flop. I can't understand why they wouldn't put a little money into a show that will deliver at least a couple million viewers. Even if just for the PR value of it."
Fair point.
---
Question: Let's discuss Amazon. They recently announced that despite originally giving a full-season order to Chris Carter's The After, they have decided not to produce it. I am rather surprised by this. Putting aside that it was something interesting and different, what's the point of ordering a show after getting the positive feedback from viewers, and then changing their mind? Especially from such a well-known showrunner who could give the platform some credence and a point of difference from their only two genres to date: comedy and artsy drama. They then presented a bunch of new pilots this month. I just have to wonder why viewers would bother with this whole process now? It's marred in disappointment, and from reading comments online, it seems that most viewers are extremely disgruntled and disenfranchised by the whole process. Likely, this will lead to only a select few watching the pilot season and reviewing the shows whose opinions may differ greatly to the greater viewership that may watch the full season. At the very least, why not just spend a little more money and do something along the lines of a TV movie that tells a single story, but that could be expanded to a series if it's popular. That way, viewers don't feel like they've wasted their time. What are your thoughts on what Amazon is doing with the pilot process? Do you think it's a failure? – Eric
Matt Roush: Given the recent success (critically anyway) of Amazon's most recent entries, Transparent and the dishy Mozart in the Jungle, and the impending arrival in mid-February of the highly anticipated (and worth the wait) crime drama Bosch, based on Michael Connnelly's best-sellers (and how that franchise never became a network series before now is beyond me), I'm not inclined to label Amazon's entry into original scripted programming a failure by any measure. Whatever happened to keep The After from going forward I couldn't say, but it's hardly the first high-profile project to fall apart either on TV or at the movies, and growing pains should be expected in new ventures like Amazon's. While die-hard Chris Carter fans may feel burned, I don't see this as a major setback for Amazon's pilot process, which I'm not sure how I feel about. I'd like to think someone in charge has more of a programming vision beyond responding to whatever's getting the most clicks. Regardless, Amazon is off to a decent if imperfect start, and lately has been on a roll, the collapse of The After notwithstanding.
---
Question: Catching up on a few missing episodes of the awesome Elementary, which I love and admire fiercely, and I was so grateful when Kitty was pleasantly absent. The seamless flow of Sherlock and Watson felt good, familiar and welcoming. My two cents: I want the old Sherlock and Watson partnership and living arrangement back. Send Kitty packing. Please! — Viki
Matt Roush: As noted several times already, I'm not one for spoilers, but I should point out that the current Kitty-centric two-parter, in which she's tracking the person she believes kidnapped and tortured her years earlier in London, wraps this Thursday and is quite pivotal in terms of where it leaves all of the characters. (By now, I think it's fair to conclude that inserting Kitty so prominently into the show this season is one of the worst miscalculations on a CBS hit since the storyline involving Kalinda's husband on The Good Wife.)
Also, scanning the cast credits in CBS's release for the Feb. 5 episode of Elementary, there's no mention anywhere of Kitty. So you do the math.
---
Question: I had not had access to Cinemax until a few months ago, and so had paid no attention to anything I might have seen about Banshee. Then I saw a listing for the third-season premiere this month, and noticed that it starred Antony Starr. I was intrigued, and have now watched the first two seasons. As it happens, several months ago I watched all six seasons of the comedy Outrageous Fortune, in which Starr played the dual roles of twin brothers: one an unlikable, no-nonsense stuffed shirt; the other the ultimate amiable slacker. He was very good in that show, for which he was twice nominated for the New Zealand equivalent of the Emmys. I was nevertheless surprised just how perfect he is in a leading role in a serious crime drama. He has an amazing screen presence as he navigates the perilous path his character has set himself in Banshee. The producers are, I think, more interested in shocking than in making high art, but this show is very good TV. My question is: Have you seen enough of the new season to have some idea what surprises they have in store for us? – PT
Matt Roush: I've watched as far as the sixth episode of the new season (taking me to mid-February), and without giving anything away, I can promise you that the shocks just keep coming, and some of the action set pieces are even more extreme than usual. The February 6 episode, involving a violent (what else) assault on the police station, is one of the most harrowing hours I've seen in quite some while. High art? No, but decidedly on brand for Cinemax. And now you've got me intrigued to go research Antony Starr's earlier work (although adding anything else to my plate right now is inconceivable). He's so inscrutable as Lucas Hood, which is the first role I've seen him play, so would like to sample his range.
---
Question: After watching the recent trilogy of Person of Interest, it has left me gasping for breath. I never understand why a show of this amazing quality isn't given the recognition that it deserves. It started with such a simple and small concept and now after four years they have come to the point of an AI war. Is there any news on whether Elias and the brotherhood story will be coming up and whether we will get any closure on what actually happened to Shaw, knowing that the actress is pregnant? — Ishaan
Matt Roush: The Shaw mystery will likely hang over the show for a long while, as Sarah Shahi's pregnancy (with twins) will keep her out the show for the foreseeable future. (But you know the TV rule: If you don't see the body, don't assume she's dead and gone forever.) Regarding Elias: As with all recurring characters on this show, I expect he'll turn up again when the story demands it. Beyond that, I'm just happy to be going on this wild ride. As for its lack of recognition, I'm still pleasantly surprised that a show this audaciously different from anything else on CBS is still hanging in there.
---
Question: I like Madam Secretary. It's a pretty good show, but the way they made Texas and the governor of Texas look on a recent episode was horrible. The actor who played the governor sounded like some backwoods uneducated fool, and that was insulting. I live in Texas and have not met that many people that sound or look like that. Then the whole mess with the kidnapping was not believable. I think it was in very poor taste and poor writing, and I would be ashamed if my name was attached to that episode. – James
Matt Roush: I would agree that for all of its enjoyable aspects (mostly anything to do with Tea Leoni), Madam Secretary is not the most subtle of shows, but I'd also think that as a Texas resident, you'd have developed a thicker skin against the stereotypes and ridicule so common in entertainment nowadays, not that it excuses the show's clumsier excesses. (I'm a Hoosier transplanted to Manhattan, and I try not to take it personally when I see caricatured portrayals of small-town or big-city characters, though they annoy me greatly, because I—and they—should know better.)
---
Question: [Spoiler alert! Don't read this question if you haven't see The Missing's season finale.] Regarding The Missing's final episode: Is their son dead? Why did the father go to Russia, anyway? What did you think of the final episode? And will there be a second season? — Marvin
Matt Roush: My impression upon watching that devastating finale is that we are meant to believe the son was killed, so needlessly, but because there wasn't a body, the father remained in such a deranged sense of denial that he continued to follow false leads, including to Russia, never satisfied that he would never reunite with his son. Tragic stuff. I thought the entire series was riveting and disturbing, and Starz has renewed The Missing for a second season. Much like Fargo, True Detective, and (minus the repertory cast elements) American Horror Story, the next season of The Missing will feature entirely new actors and characters, telling another missing-person story.
---
Question: What do you think about NBC moving Constantine to a new and earlier timeslot at 8/7c on Friday nights? I saw online that the powers that be at NBC said at their network press tour session two weeks ago were disappointed with the live-plus-same-day (L+SD) ratings for Constantine at its old timeslot, which seems to indicate that the network execs only care more about the L+SD ratings for the show than the L+3 & L+7 ratings. I thought that the networks and Nielsens were going to include DVR ratings to determine the success of their shows. Have you been keeping up with Constantine, or are you too preoccupied with watching those other DC superhero shows Arrow and The Flash to watch Constantine (no offense to Arrow and The Flash, since I'm also a fan of those shows along with Constantine)? Do you think that Constantine has improved with the second half of its first season? And what are your thoughts and first impressions about that other new comic-book show Marvel's Agent Carter and the musical comedy miniseries Galavant, both on ABC? — Chris
Matt Roush: Nothing hurts my head faster than all of that Nielsens alphabet soup. To me, when NBC moved Constantine to the earlier Friday time period, it was a clear sign the network was disappointed in its inability to hold on to enough of Grimm's fan base, whether it was in live or delayed tune-in. I would be very surprised if the show returns for a second season, and if it does, that's when I'll try to catch up with it. The glut of TV forces me to make some tough judgment calls, and after watching the first few episodes (having enjoyed the pilot) and being so put off by the dreary performance of the Zed character and becoming disenchanted by the sour posturing of the title character, it dropped off my radar because 1) it was backing up on my DVR, always a sign that I had no real desire to keep watching; 2) the ratings weren't convincing me there was much point in continuing to watch (if I love something, I don't care what the ratings are, I tend to stick with it); and 3) it's impossible these days to keep up with everything. As for ABC's midseason shows, I love the look and tone of Agent Carter but wish I were more excited about the storytelling (and the depiction of her boorish male co-workers is a bit too cartoonish), and Galavant was a fun experiment that I wish had been funnier, though I admire the effort (and some of the music). Eight episodes seems about right for that one.
That's all for now. Please send questions and comments to [email protected], and we'll do it again next week.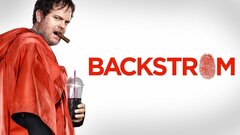 Powered by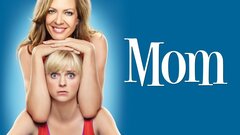 Mom
where to stream
Powered by