TV Insider's Top 25 of the Week (May 29-June 4): 'Ted Lasso,' 'The Idol' & More
Bookmark this page because TV Insider is providing you with a handy weekly list. With so much on TV — including new and standout episodes in primetime, streaming premieres, movies, and specials — we're hoping to make it a bit easier for you to keep track of everything you don't want to miss. Every Monday, on our Shows page, we list the top 25 shows that excite us for the week ahead. Read on for what to watch the week of May 29-June 4.
Considering that we may very well be saying goodbye to Ted Lasso for good this week (May 31 on Apple TV+), of course it tops our list! What exactly is Ted (Jason Sudeikis) about to tell Rebecca (Hannah Waddingham)? We know that Manifest (June 2 on Netflix) is ending, and with the Death Date here, we're worried about who might not survive.
Coming to HBO is The Idol (June 4), starring The Weeknd and Lily-Rose Depp and following a self-help guru and leader of a cult who enters a complicated relationship with a rising pop idol. FDR on the History Channel (May 29) redefines the 32nd president's mythic place in American history by showing viewers a new side of this supposedly well-known leader.
And while our favorite shows may have aired season finales, summer TV means there's still plenty to watch. America's Got Talent returns to NBC (May 30), with judges Simon Cowell, Heidi Klum, Howie Mandel, and Sofia Vergara and host Terry Crews back for Season 18. And the fourth and final season of Nancy Drew kicks off (May 31 on The CW), with a new investigation and complicated relationships.
Nothing returns to the list from last week.
Which other shows make our Top 25 of the week? And where do all of these shows, movies, and specials fall in our must-see rankings? Click here to find out, then sound off in the comments with your buzziest shows of the week.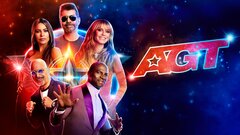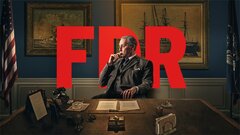 FDR
where to stream