Ask Matt: Is Amy's Winning Streak Good for 'Jeopardy!'?
Welcome to the Q&A with TV critic — also known to some TV fans as their "TV therapist" — Matt Roush, who'll try to address whatever you love, loathe, are confused or frustrated or thrilled by in today's vast TV landscape. (We know background music is too loud, but there's always closed-captioning.)
One caution: This is a spoiler-free zone, so we won't be addressing upcoming storylines here unless it's already common knowledge. Please send your questions and comments to [email protected] (or use the form at the end of the column) and follow me on Twitter (@TVGMMattRoush). Look for Ask Matt columns on many Tuesdays and Fridays.
Does a Winning Streak Ruin the Fun of Jeopardy?
Question: I've been a big fan of Jeopardy! for many years. Do the producers have insurance coverage to pay for all these big winners they've been having? I think if this long string of big winners, such as the current Amy Schneider, continues, it will eventually destroy the program. I find myself starting to watch and when she pulls ahead, I just change channels or turn off the TV. What's the point of watching if you know who the winner is going to be? It takes the enjoyment out of watching. I would think it would discourage people from becoming contestants on the program. I'm sure there must be a lot of other viewers who feel the same way. — Gordon L, Milford, CT
Matt Roush: Some of the same complaints were made during the long runs of Matt Amodio and James Holzhauer, although most of the comments I received were about peculiarities of their gameplay: Matt's use of "What," and James' aggressive big-money strategy. So far my mailbag has been mostly quiet about Amy's amazing streak, and while these are legitimate concerns, I respectfully disagree that the spectacle of watching a master of the game in action is anything but exciting. Current host Ken Jennings' still unbeaten streak made him a pop-culture icon — which of course also tends to attract detractors as well as fans. Some of Amy's games have been close enough to generate some suspense, but while others could argue, I find it thrilling when she goes on a run, the brainiac version of watching an athlete in their prime.
Most contestants, whether they win or lose, consider it an honor to be invited to play the game at all, and if going up against one of the legends may not be their first choice, at least they're part of Jeopardy! history. I just know I can't wait to see Amy go up against Matt, who she just surpassed as #2 in consecutive games, in this year's Tournament of Champions.
Introducing the Host
Question: When Mayim Bialik hosts Jeopardy!, Johnny Gilbert announces her as "The host of Jeopardy!" Yet when Ken Jennings hosts, the announcement is, "Now, hosting Jeopardy!: Ken Jennings." What is the significance of the different wording? — Judy
Matt Roush: I've had several viewers ask me about this, and when I reached out to the show, I received no response — and if the hosts have commented on this, I've missed it. The way I look at it is that the hosts have surely signed off on these introductions, and for Mayim Bialik, it reflects that her role is defined. She's the host of tournaments and prime-time specials like the upcoming College Championship on ABC, and she fills in during the regular show when Ken Jennings isn't available. Whereas with Ken, he's serving as the daily host "for now," and until or unless Jeopardy! names him the permanent host going forward beyond this season, that's how it will stand.
Bad Feelings About These 'Good' Doctors
Comment: As if it wasn't bad enough that a doctor on the autism spectrum was performing operations in a major hospital on ABC's The Good Doctor, we now have father/daughter doctors feuding about their position as "Chief" on Good Sam. Neither of these situations could ever exist in real life, they are completely unrealistic and are very dangerous if people believe these things go on in hospitals. Interesting that both shows have the word "Good" in their titles. — Sue Y
Matt Roush: Let's sidestep the neurodiversity issue for the moment to focus on the real issue: a show's credibility. And while The Good Doctor does take its situation to extremes, it at least aims for an emotional realism in its depiction of an autistic savant trying to find his place in a profession he loves. Whereas I'm also off-put for the most part by Good Sam's tiresomely sitcom-like squabbling between Drs. "Griff" and Sam Griffith, and I generally like both of those actors. But I get it. Knowing what we know about these characters, would we really choose to put our lives in any of their hands?
Are Non-Olympics Fans Out of Luck in February?
Question: Streaming has partially put an end to "sweeps weeks," when networks traditionally offer their strongest shows. And for that reason, February has always been one of the biggest ratings periods of the year. But this year, the Olympics is set to take away eyeballs from other stations and I'm wondering: Are the two weeks of this year's February sweeps going to be all reruns on the networks, who refuse to complete with the Games' presumed ratings juggernaut? As someone who couldn't care less about the Olympics, I get weary of having no new shows to watch on so-called "free TV" for two weeks. Is there any chance it won't happen this year? — Aflem
Matt Roush: If you're limited to the broadcast networks, your options will be limited but not altogether hopeless. It looks like Fox will continue airing some of its prime-time series (9-1-1: Lone Star and Thursday sitcoms), newer female-skewing shows like ABC's Promised Land soap will stay on (following new episodes of The Bachelor) along with some of its sitcoms, and there will be alternative programming like ABC's aforementioned Jeopardy! College Championship and a new season of Celebrity Big Brother on CBS. There may be other stunts and specials in the works, but generally, the networks aren't going to schedule many if any expensive first-run episodes of their signature series against the Olympics, especially on big nights like figure skating.
Not Music to Our Ears
Question: After reading the article about how to hear television dialogue better, my questions are: Why can't the television networks and producers record the background music at a lower level so that we, the watchers, don't have to go through all sorts of machinations in order to hear what is actually being said? And if their point is to showcase the music, why even bother to have dialogue to begin with? Think of the money they could save by not having to pay writers! Any insight you can provide on this would be appreciated. — Anna C, Lititz, PA
Matt Roush: First off, I implore everyone for whom this is an issue — and they are legion — to read John Hogan's valuable article. Loud or imbalanced background music is by far the #1 complaint about TV in my mailbag and rarely does a day or week go by without someone pointing to a new offender. (Anytime I address this issue going forward, I'm going to add a link to this piece.) So let's just be honest. The producers aren't going to stop milking the soundtrack in what they seem to believe is a way of enhancing the drama. As technology advances, they all see themselves as competing against ear-blasting video games, feature films coming to TV more quickly, and all those other streaming options. If you've been to a movie lately — or even before the pandemic — you know that big sound is a selling point.
From personal experience, I'll second John's point that adding a soundbar to whatever's coming out of your TV can make a big difference — though we still often use captioning when streaming shows from the UK and Europe because of the pitch of accented dialogue. It may seem like conceding defeat, but I don't see TV shows changing their stripes or sound anytime soon.
Sheldon's Not-So-Happy Family
Comment: I have always enjoyed watching Young Sheldon, but for some reason this season has a foreboding undertone to it. I admit that some of my not-so-favorite scenes are the looks George Sr. and neighbor Brenda give each other. I am not sure where they are heading with this, but for me, it takes some of the enjoyment away from the show. — Laurie
Matt Roush: It's called conflict, which any long-running series (comedy or drama) thrives on, and whether anything happens between these two, I don't know and wouldn't say if I did. Between George Sr.'s health issues and his inner turmoil over his encounters with Brenda, I agree the show is playing with some tricky material.
And Finally …
Question: Do you know if Nurses will be airing anymore in the U.S.? I know that it was renewed in Canada but have not heard anything about it coming back in this country at all. — Adam D
Matt Roush: NBC aired Nurses as part of a stopgap measure to fill prime-time slots left empty by pandemic production shutdowns. It's no longer active on the network's press website‑unlike another Canadian medical drama, Transplant, which NBC has picked up for a second season — a sure sign that NBC has moved on. With two other medical dramas on their regular schedule, New Amsterdam and Chicago Med, it's not like NBC needs it anymore. If it shows up again on U.S. TV, it won't be on NBC. (Maybe streaming?)
That's all for now. We can't do this without your participation, so please keep sending questions and comments about TV to [email protected] or shoot me a line on Twitter (@TVGMMattRoush), and you can also submit questions via the handy form below. (Please include a first name with your question.)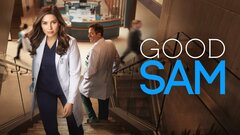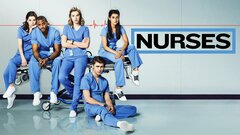 Nurses
where to stream