'The Equalizer': Donal Logue Returns as Colton Fisk & There's 'Trouble' Ahead (PHOTOS)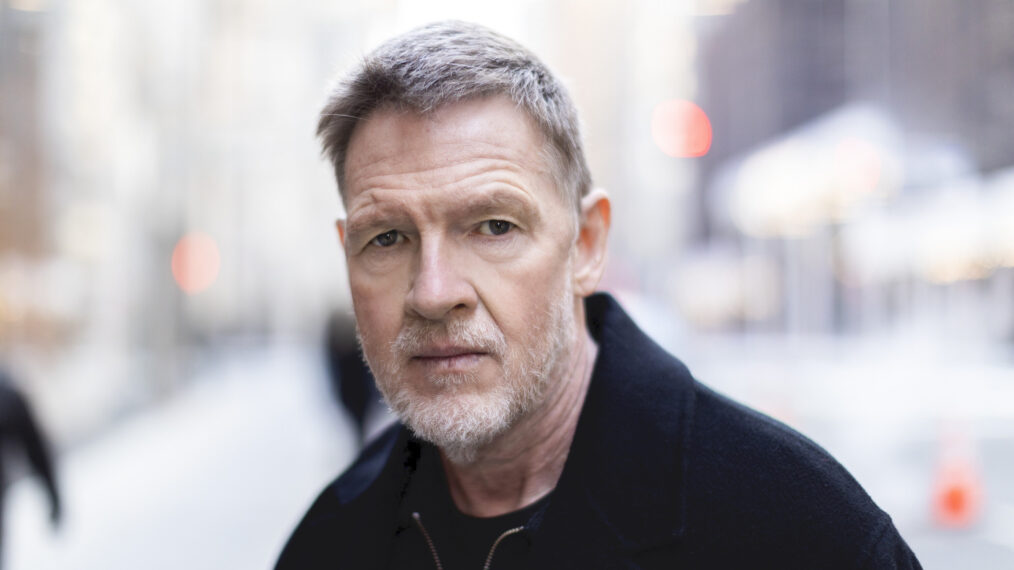 Donal Logue returns as Colton Fisk in the March 26 episode of The Equalizer, and there's "trouble" ahead.
In "Patriot Game," after an operative kills all but one of the employees at a marine biology research group, Robyn (Queen Latifah) and the team join forces with Fisk when they discover a connection between the murders and a secret CIA program in which he was involved. The promo (below) offers a look at what the operative has done, and while Mel (Liza Lapira) warns, "You don't know who you're dealing with," Robyn's not worried because "neither do they."
Logue debuted in the episode "Blowback" earlier this season, with Fisk undercover to find dirty agents (like Brett Dalton's Carter Griffin), at the time. At Bishop's grave, Fisk told Robyn he didn't care if she agreed with his methods, but she would have to answer the phone when he called, with her arrangement with the agency now under his supervision. (He also blamed Robyn for Bishop's death.)
"Anytime he's around, there's trouble," co-showrunner Aaron Glass previously told TV Insider of this episode. "Something big is happening. So Fisk is there, trouble's not far behind."
Scroll down to check out the photos from "Patriot Game," including of Logue back as Fisk.
The Equalizer, Sundays, 8/7c, CBS