7 Loose Ends for 'Supernatural' to Tie Up in the Final Episodes
Supernatural is returning for its final seven episodes on October 8, but we're not quite ready to say goodbye to our favorite hunters Sam and Dean Winchester (Jared Padalecki and Jensen Ackles) — especially since there's still quite a bit we need the long-running CW series to address.
The final Big Bad is quite a formidable one, with the brothers and angel Castiel (Misha Collins) facing off against God (Rob Benedict). So, it's a good thing they have a secret weapon in Lucifer's son Jack (Alexander Calvert). Will he be able to accomplish the goal Billie (Lisa Berry) brought him back for? How will it end for the Winchesters? Scroll down for those and more of our burning questions for the drama's farewell.
See Also
There's still a bit of work left to do but Thursday was the final day of filming on the long-running CW series.
Supernatural, Final Episodes, Thursday, October 8, 8/7c, The CW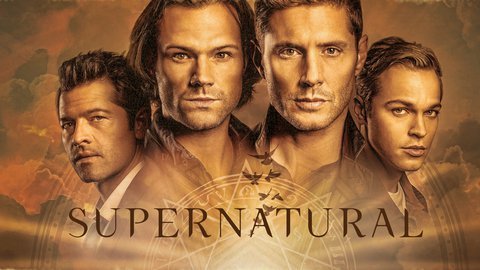 Powered by