Worth Watching: Big Cat Week, Travel the 'Devil's Road,' Ozzy Osbourne's 'Nine Lives'
A selective critical checklist of notable Monday TV:
Jade Eyed Leopard (8/7c, Nat Geo WILD): The 10th annual Big Cat Week, as in previous years, delivers a message of conservation and protecting the endangered populations of the jungle animals. First up: a documentary from veteran nature filmmakers Beverly and Dereck Joubert, who use thermal night vision technology to follow a young female leopard, Toto (with deep aquamarine eyes, a rarity), over the first three years of her life, as she learns to survive into young adulthood.
America's Ninja Warrior (8/7c, NBC): A semblance of a fall season gets underway with an abridged 12th season of the popular athletic competition, the network's first returning series to complete a full season under pandemic conditions. The two-hour premiere, hosted by Matt Iseman and Akbar Gbajabiamila (with Zuri Hall on the sidelines), opens with the first round of Qualifying inside the Dome at America's Center in St. Louis. Contestants face up to six obstacles, including new challenges like Weight for It, Ring Chaser and Rib Run, as well as fan favorites Shrinking Steps, Slingshot and the infamous Warped Wall.
Devil's Road: The True Story of Ed and Lorraine Warren (9/8c, Travel Channel): The first of a new series of "Shock Docs," revisiting true-life horror stories, profiles the husband-wife team of paranormal investigators depicted (by Patrick Wilson and Vera Farmiga, respectively) in the hit 2013 movie The Conjuring. Ed, a demonologist, and his clairvoyant wife Lorraine witnessed first-hand such iconic hauntings as the Amityville house over their half-century career. The two-hour special features interviews with their daughter and son-in-law, Judy and Tony Spera, who share rare video and audio footage, including from Tony's TV series Seekers of the Supernatural, culling from hours of the Warrens discussing their creepy vocation.
Biography: The Nine Lives of Ozzy Osbourne (9/8c, A&E): Shar-r-on! Yes, she's on hand, as are offspring Kelly and Jack, and famous friends including Ice-T, Marilyn Manson and Rob Zombie, to help iconic rocker Ozzy Osbourne, now 71, look back on an eventful life and ever-evolving career. From a childhood of poverty including a stint in prison, Ozzy gained fame as the Black Sabbath frontman, moved on to a successful solo career, before captivating a new generation as a lovably befuddled reality-TV dad. He opens up about all of it, including the latest chapter of his struggles with Parkinson's disease.
Inside Monday TV: Airing on Hulu and Peacock, Dreamworks' animated Madagascar: A Little Wild shows Alex the lion, Melman the giraffe, Marty the zebra and Gloria the hippo as kids in Central Park Zoo's rescue habitat, living and singing it up long before embarking on their island adventure… Acorn TV's gripping New Zealand mystery The Sounds moves into its regular Monday slot with the third episode, in which a search-and-rescue team makes a shocking discovery near the place where Maggie's (Rachelle Lefevre) missing husband Tom (Matt Whelan) is hiding. But why's he hiding, and who from?… INSP marks the 65th anniversary of the pioneering TV Western Gunsmoke with an all-day marathon (starting at 7 am/6c) featuring the first and last episodes from each of the first 11 seasons… National Geographic's Emmy-winning survival series Life Below Zero (8/7c) returns for a 14th season, followed by a new spinoff, Life Below Zero: Next Generation (9/8c), introducing a new group of Alaskans chucking modern comforts to live off the grid in the vast and often brutal wilderness… The Bounce documentary Killing Michael Jackson (8/7c) looks back at the pop star's untimely 2009 death from the perspective of the three detectives whose investigation led to the arrest and conviction of Dr. Conrad Murray.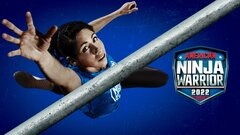 Powered by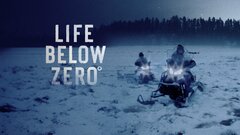 Powered by