Stephen Merchant Talks His New Christmas Comedy & His 'Office' Reunion on 'The Good Place'
In search of a good Christmas comedy inspired by true classics? Look no further than the upcoming British special Click & Collect starring Stephen Merchant (Hello Ladies) and Asim Chaudhry as unlikely friends.
Merchant plays the uptight Andy Bennett and Chaudhry his easy-going and overly-friendly neighbor Dev. Together, the pair tries to make Andy's daughter's Christmas by tracking down one of the season's hottest toys at the top of her wish-list.
TV Insider spoke with the actor-writer-producer about the upcoming film — which premieres Monday, December 24 on BritBox — as well as his recent role on The Good Place and his collaborations with fellow Office alum and friend John Krasinski.
Tell us a bit about Click & Collect. How would you compare it to other holiday films?
Stephen Merchant: In the UK, the tradition of Christmas specials at Christmastime is something I've always loved since I was a kid. I used to get the sort of TV Guide Magazine in the U.K. when I was growing up I would circle the shows that I was looking forward to. The big thing is everyone sits down and watches it, eats and drinks. So I like the idea of doing or being involved with a family comedy one-off for Christmas that I could watch with my family and not be embarrassed cause I was swearing or doing things in other projects I've made.
This one was fun to me because it's a classic kind of Christmas story [in that] it harks back to holiday films like Jingle All the Way or Planes, Trains & Automobiles — favorites from when I was younger. [I play a] frustrated guy trying to buy the toy for his kid and kinda stuck with the annoying travel companion. I'm also a sucker for these stories in which [someone] learns to be a better person over Christmas, that always makes me misty eyed. It just seemed like a really fun thing to do and I was also keen to work with Asim Chaudhry. I just think he's hilarious and I knew… we'd have a good rapport.
Are you like your character Andy around the holidays or do you get into the Christmas spirit?
Well, I get very frustrated with things in life, but not at Christmastime weirdly. I actually quite like hearing the same songs on the radio every year. Christmas itself I don't find as stressful but just the rest of the year I find stressful .
You and Asim Chaudhry are hilarious together. What was it like getting to work with him?
Well he has this show [People Just Do Nothing], which is sort of a fake documentary in the style of The Office about this pirate radio station which is popular here in the UK. I've seen that and as soon as I met him I said, "Asim, let me tell you, of all The Office rip-offs, yours is one of the best." And I knew from watching that we'd have a similar sensibility and similar sense of humor and sure enough we did. Part of the fun was trying to improvise and kind of make the other one laugh and kind of just play around as much as possible.
Was there ever a moment during filming where you couldn't stop laughing? Who broke more during those scenes?
Well, there's a scene where [Asim's character Dev] is rap beat-boxing in my face while we're driving along and that was impossible. I mean, I don't know how many [takes] of that there are without me breaking. We'd be going along and then suddenly he'd throw in a little "wicky-we" or some noise that would crush me.
Would you ever go to the lengths Andy does to find a gift for a loved one?
You know, maybe years ago I would have, I was a little cheaper in my youth. And I probably would have been more outraged, and I definitely, over the years have wandered from store to store trying to get [discounts] off of some gifts. But no, I think that I would have cut my losses at some point. And then also I don't have kids, so I think it's a little different when you have kids. I have my niece and nephew coming up this Christmas and… there's something pleasing about Christmas with them and seeing their faces light up and being excited by their toy.
I remember as a kid how you would just get completely obsessed with this gift you wanted and how you're whole world [revolved] around it. So the cynical person could say, well, it's commercialism gone mad and whatever. But sometimes you can get the right toy, that would keep me going for a year, you know? I'd be obsessed.
How many copies or versions of Sparklehoof the Unicorn Princess toy were made for the film? Was it something made especially for the movie?
They made it for the movie and they had it specially designed and manufactured at quite a considerable cost. And then we got to the toy shop to shoot the scene and there was like loads of versions of that sort of thing on the shelf for like five bucks. [Laughs] It's like a huge expense and actually that sort of thing is everywhere.
As the holidays approach, what will a Stephen Merchant Christmas entail?
I love Christmas. I'm not too cynical, I know that I love music, I love hearing the same songs every year. I really do. I love the family get- together aspect of it, cooking a turkey and cooking up recipes. I'm lucky cause I have a family I get on well with and so there's not fighting or stressing that other people have for Christmas. And I've always spent it with my parents and my sister and her kids and so I like it. My biggest concern is I just moved house, so I'm not quite sure I have enough chairs for everybody. But aside from that, as long as everyone's happy to sit on the floor and eat their turkey, it'll be good.
We loved you in the fall finale episode of The Good Place. How did that come about?
Well, that was one of those things where obviously I know [showrunner] Mike Schur from working [as executive producer and writer] on the American version of The Office. And I love Mike's stuff because, he's just so smart and so damned clever. He asked me to do it and I hadn't actually seen the show cause it hadn't debuted in the UK, so he very kindly got on the phone with me and basically explained the entire first two seasons.
I was rather keen to do that particularly because Ted Danson was in it and I grew up a devotee of American comedies — obviously high among that was Cheers. You know, Cheers has a big influence on the British version of The Office in many ways and so it was a real thrill to work with him and he was as lovely as I hoped he would be. That's just one of the things I love about doing acting jobs where I know they're gonna be fun. It's the same with Click & Collect, and it was the same with The Good Place, The Big Bang Theory and all these things. You can tell it's gonna be fun to do.
Any plans for your character Neil to return?
If they invite me back I would happily come back, yeah.
Speaking of The Office, you and John Krasinski are close friends. We know you already came up with Lip Sync Battle together, but any other plans to work together again in the future?
Well, John's another one of those people who from the moment I met him I just hit it off with him and we have a very similar sense of humor. I would love to do something with John and we occasionally talk about it when there's ideas we come across, but there hasn't really been anything yet that's perfect.
Literally that whole [idea for Lip Sync Battle] came about when he and I were goofing around driving in his car and lip-syncing to songs on the radio so it wasn't like we sat there trying to come up with a TV show [Laughs]… I would never have known that show would run like it has. I mean, how would you have predicted that?
Click & Collect, Movie Premiere, Monday, December 24, BritBox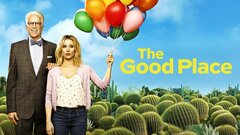 Powered by